Looking for a yummy treat without all the calories? Here are some of my favorites.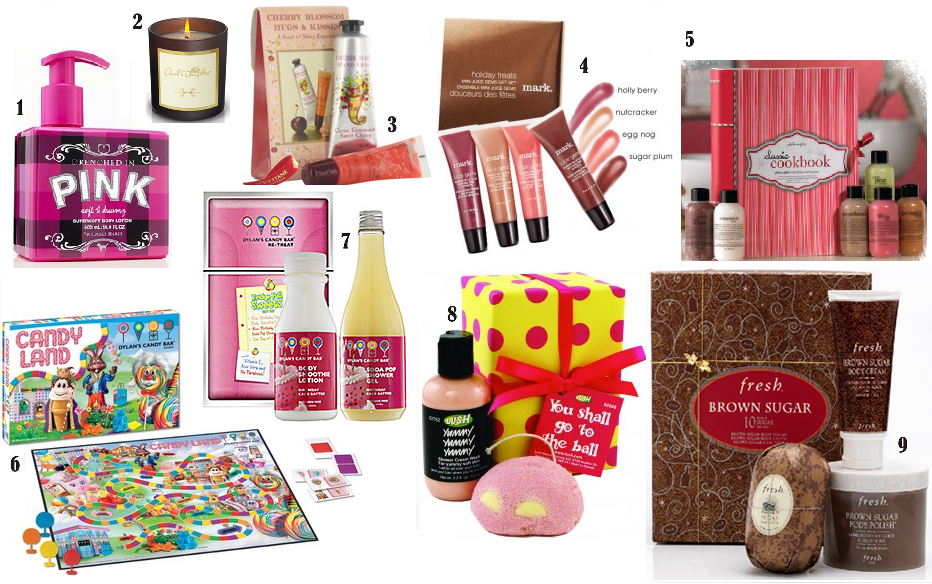 1. Soft & Dreamy Drenched in Pink Super Soft Body Lotion by Victoria's Secret
This light weight, limited edition lotion absorbed effortlessly into my skin with the delicious smell of meringue and vanilla whipped cream. The Pink line is my general go-to for the teenagers in my life, and it hasn't let me down yet.
$12/ 500mL/16.9 FL OZ.
For more information visit victoriassecret.com
2. Almond Cookie Candle by Carol's Daughter
Get into the spirit with the soft aromatic blend of almonds and marzipan. Hours after I blew out this soy candle, the scent lingered in my room, and the wax stayed soft enough to use a little on my dry patches and cuticles (like a salve to add moisture).
Burns for approximately 50 hours. $29/7.2 oz.
For more information visit carolsdaughter.com
3. Cherry Blossom Hugs & Kisses by L'Occitane
I love this little duo set — Ultra hydrating, sweet smelling cherry hand cream that's not overpowering with a lightly pigmented red cherry lip gloss that's not too sticky; all boxed up in a cute package.
$18/ Hand Cream 1 oz, Lip Gloss 0.5 oz.
For more information visit loccitane.com
4. Holiday Treats Mini Juice Gems Squeeze on Lip Gloss by Mark.
Four limited edition glosses in fun, high pigmented, thick gloss flavors including