Who's on top of their holiday shopping? Here are some of my personal picks of gifts I've gotten (mostly for myself) and loved!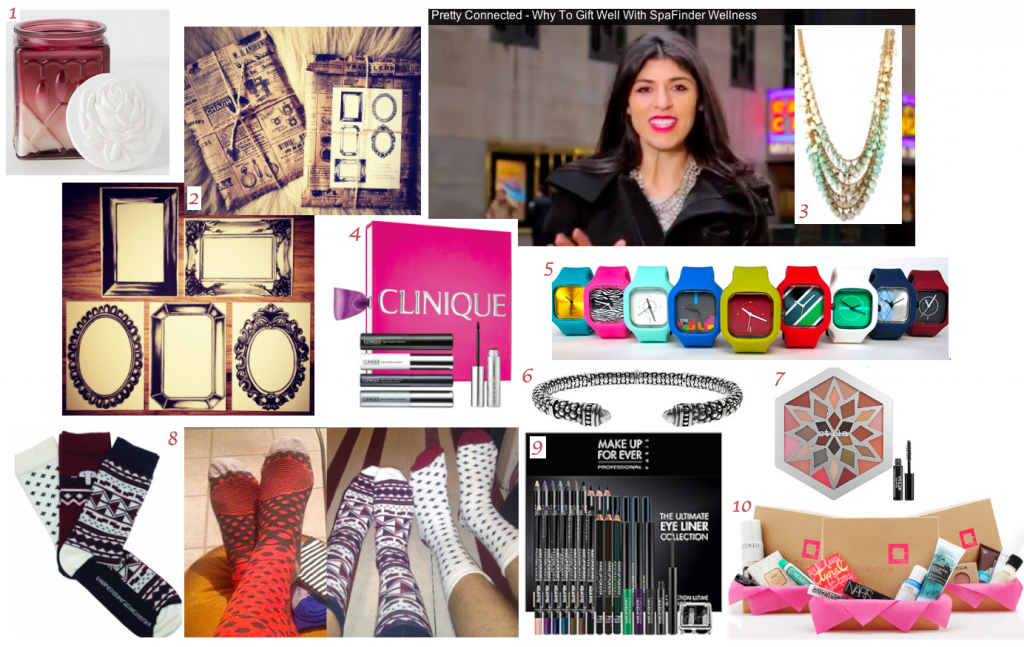 1. Royal Apothic Conservatory Collection Candle in scent English Rose ($26) – this candle is lie a little piece of heaven. It's a soy-blend wax and burns for 60 hours. It's larger then it looks in the picture (5″h, 3″ square) and is gorgeous from package to scent. It's like walking through a rose garden, the scent is superb.
2.  Sarah H. Reynolds Original Frame Notecards & Envelopes ($22/set of 10) – I love sending cards and this versatile set includes two of each print of five original charcoal frame drawings and ten envelopes by NY based artist, Sarah Reyholds. Leave your love note, thank you, or even your own drawing or picture inside one of these beautifully drawn frame (or use stamps!) and send. I like that they are artsy and give you a foundation to customize the card and they work for number of different occasions so they are handy to have around.
3. International Sanctuary Beautiful Green Necklace ($40) – As seen in my video campaign with SpaFinder (and regularly in photos on my instagram page, I wear this necklace all the time. This website (and necklace) are amazing. iSanctuary works to help victims of human trafficking reintegrate by employing survivors.  Their mission to end human trafficking through