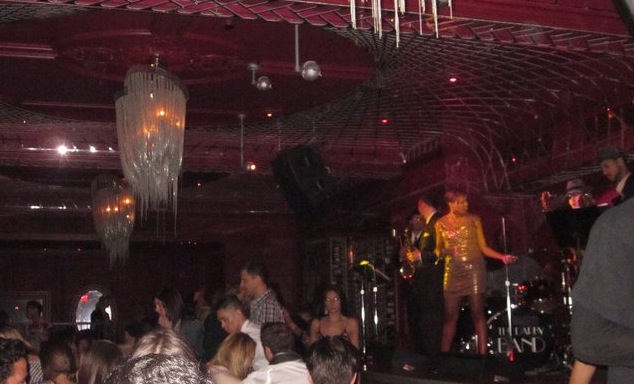 From the same owners as 1 OAK and Butter, Scott Sartiano and Richie Akiva opened the new supper club, The Darby. I have to say I didn't have high expectations for the restaurant. I read some review on Eater where a guy went there and was charged $2 extra for getting his drink on the rocks. When the website asked the GM for the explanation he said,
"Drinks with ice get a bigger pour…We charge more because we use more alcohol for a drink served with ice. We're not charging for the ice…Clearly, this person doesn't go out much and doesn't know how things work."
That basically translated to me as this is a totally douche restaurant that wants to be sceney and needs to get over itself. Needless to say it wasn't my first choice, but I had a friend in town from France and was not going to miss out on the welcome dinner.
Before even stepping foot in The Darby, I received an email confirmation for my party of 8 saying "On Friday and Saturday evenings, a $25 per person Entertainment Fee is added to all Guest checks."  Reading this only drilled my original suspicion in further.  Here's the thing, places like The Darby in