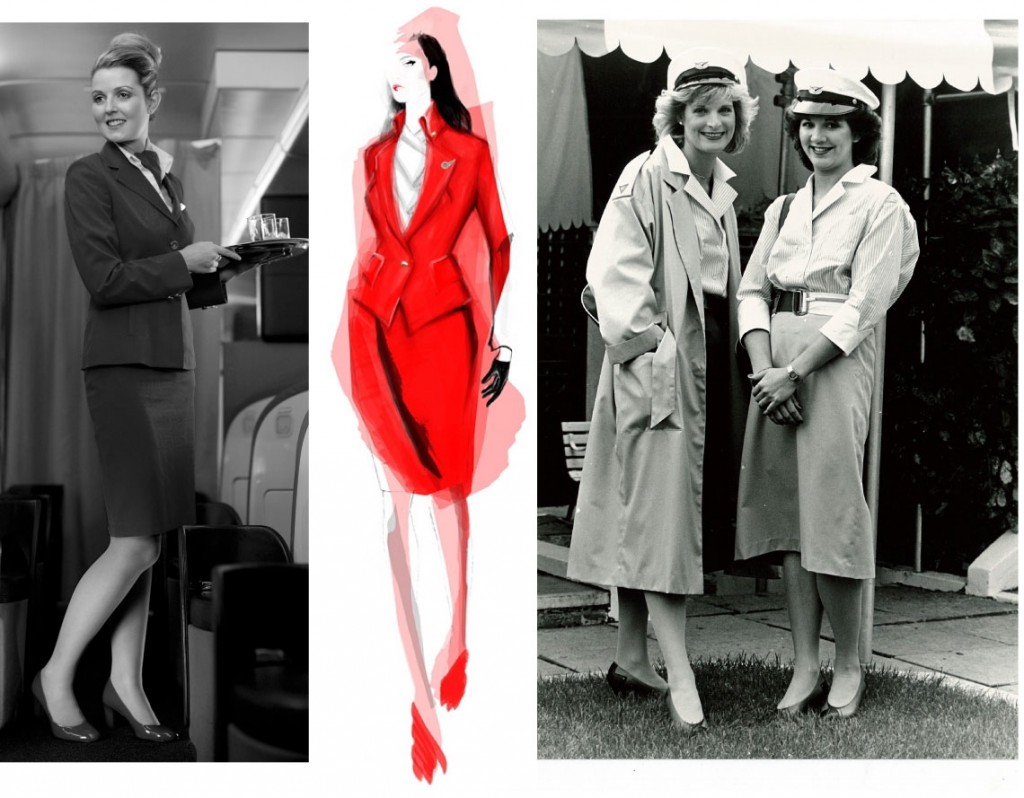 I can not think of a better designer to bring the glam back into flying then Vivienne Westwood.   The collaboration between the two British brands will be long term as Virgin Atlantic plans to redesign uniforms across all areas in the flight crew in 2014.  I am also delighted to learn many items of the new uniform will be produced using recycled materials – in particular recycled polyester yarn made from used plastic bottles. Virgin Atlantic is also developing all items with Closed Loop Recycling in mind: A new technology that takes worn polyester clothing and turns it back into fibers that can be woven again into new fabrics and, in turn, new clothing.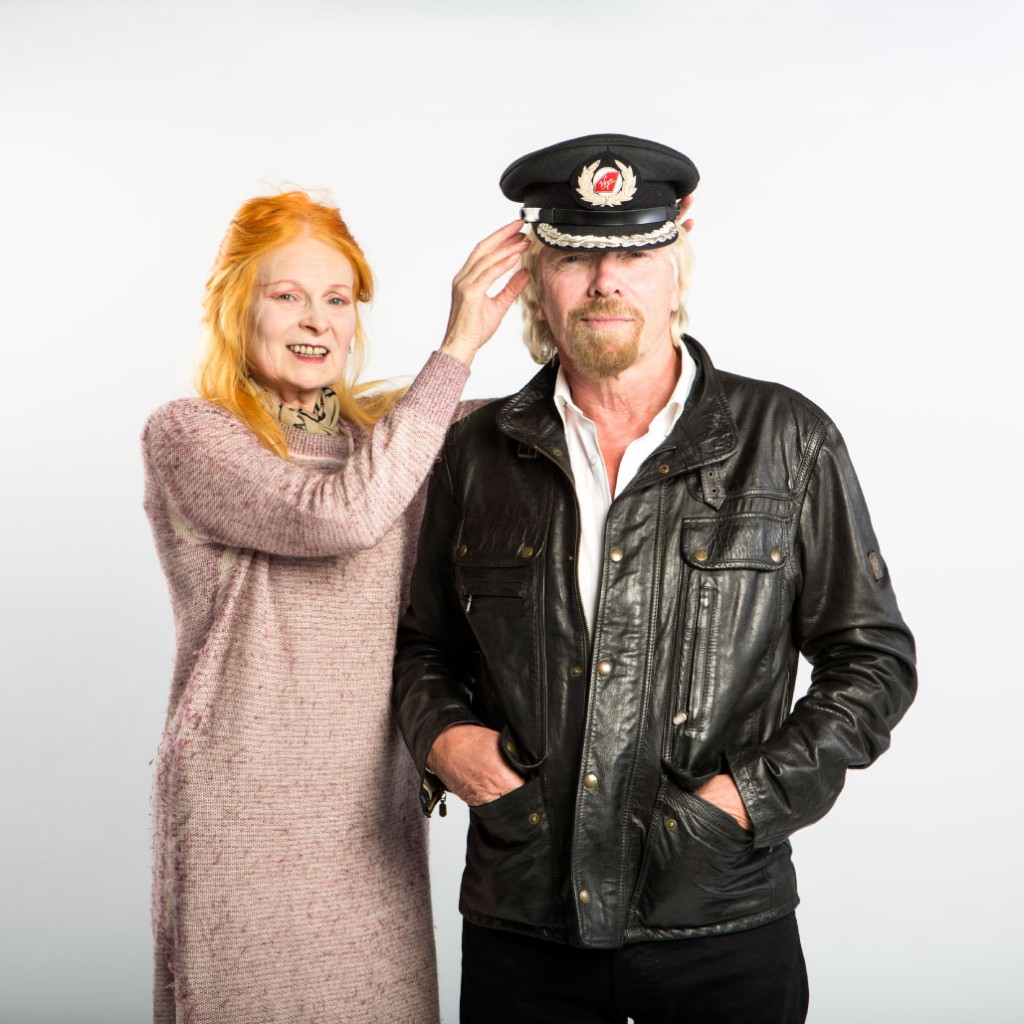 For the new uniforms, Vivienne Westwood wanted to create a futuristic look which references her enduring interest in 40's French couture cutting techniques as well as the Savile Row tailoring heritage. The new designs will capture the glamor and style that the Virgin Atlantic cabin crew are renowned for.
"My clothes have always got a very strong dynamic rapport with the body- they are very body conscious, they help you to look glamorous, more hourglass, more woman. I design things to help people to hopefully express their personality. I am always trying to find fabrics that are more friendly to the environment – working with Virgin Atlantic they managed to research into this and find more eco fabrics." – Vivienne Westwood
For the female cabin crew uniform the design process began by looking at cuts which encompassed function as well as form. The suit is, of course, in the iconic Virgin red and the silhouette extremely feminine to fit all shapes and sizes.  The jacket enhances the female form with the aid of cleverly placed bust pleats, a nipped in waist and a curved hip line and the pencil skirt which looks deceptively simple from the front then reveals a cheeky dart and double pleat at the back.  For the men, a sharp Savile Row inspired three piece suit in rich burgundy wool is subverted with shadow details in grey wool under the lapels and pockets.  The effect is of a very traditional British look which is given a contemporary feel.
Vivienne Westwood has also introduced recycled bags for the ground staff which will be produced for Virgin through the Ethical Africa Programme, in collaboration with the International Trade Centre (ITC). The bags will be created using recycled canvas, reused roadside banners, unused leather off-cuts, and recycled brass, produced in the Kibera slum, Nairobi, where discarded metal like padlocks and car pieces are collected and melted down.
Over 7,500 staff including cabin crew, pilots, Clubhouse staff and Virgin Holidays employees will receive new uniforms from the iconic designer and employees have been involved throughout the design process. Passengers will receive a sneak peak of the new uniforms from July 2013 when cabin crew and ground staff trial the uniform at the airports and on board.  Crew will provide feedback on the design, practicality and wearability so tweaks can be made ahead of the full launch in 2014.