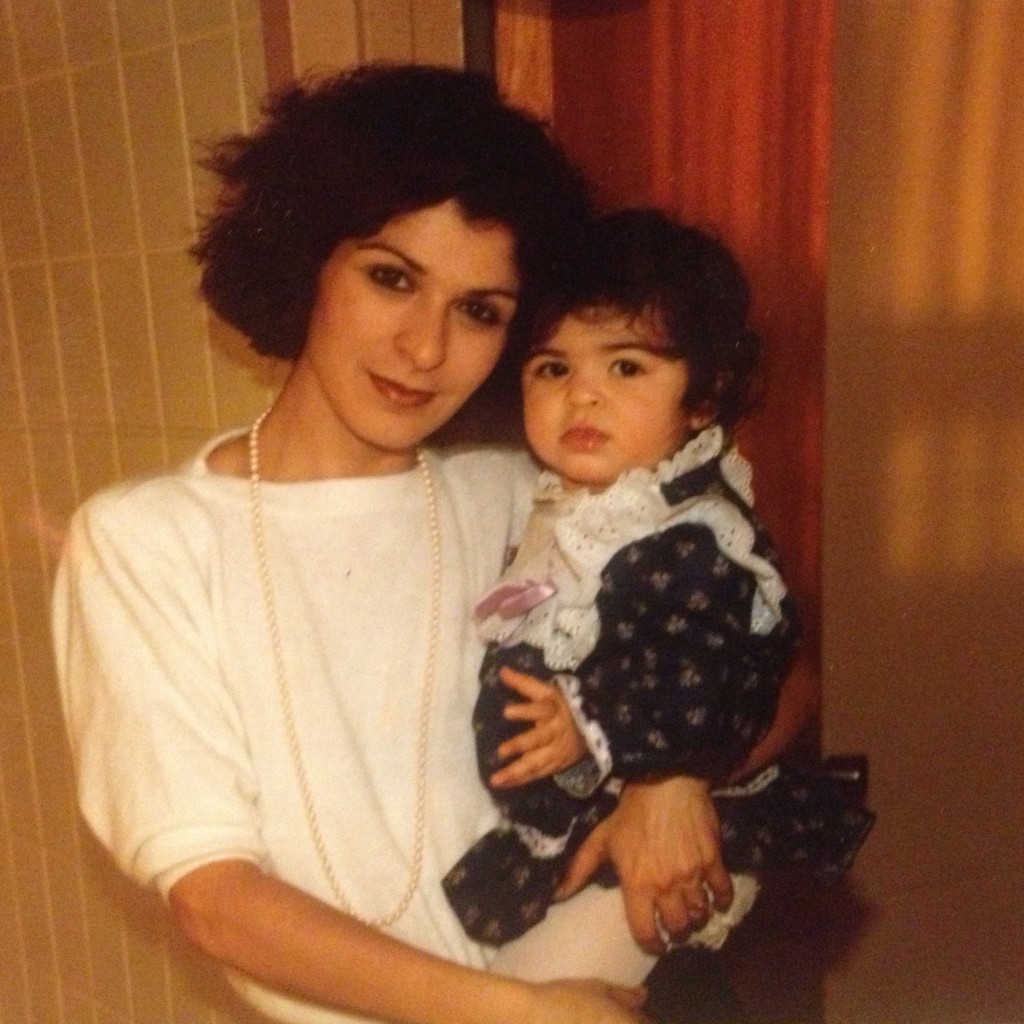 Happy Mother's Day! As part of this day of celebration I wanted to highlight my mom, Audrey who is most definitely the reason I landed myself in the beauty industry. She's someone who taught me to always invest in good skincare and beauty products and to keep experimenting. StyleBlazer recently did a feature asking bloggers to share what their mother's taught them. (You can read what I wrote HERE.)
Now the thing about Audrey, she's a tough customer. I give her products all the time, and very few make the cut. She's not impressed by high price tags or packaging (well maybe a little by aesthetics, but not enough to keep a product around if it doesn't work), and is completely result focused. So as it's Mother's Day, I thought I'd take the opportunity to ask my mom what she looks for in a product and to highlight her current favorites.
"When I try a product, I am impressed by the texture, the scent or lack there of, and most importantly, the results.  I really try to give each product a fair try (use it according to directions for at least two weeks), and then as Lara can attest to, always giving her my very honest feedback. 
So here is the list.  Not necessarily in any kind of order."
Environ Intensive Alpha Toner Forte ($39.99)
I was first introduced to the Environ product line with this toner by an esthetician.  The whole line is quite good but it has variations and grades according to your skin type, which is why having an esthetician to guide you is helpful (at least for me).
It contains a medium concentration of Alpha Hydroxy Acids and is especially recommended for "mature, congested and sun-damaged skin," which I am and guilty of at the same time.  It is strong enough and gentle, and helps to soften and smoothen the appearance of skin, all at the same time.
Arcona Triad Pads ($32)
Lara recently sent me this product to try and I found I loved it from the start.  The cotton pads are convenient to use and Arcona's Cranberry toner is suppose to "clean, tone, and hydrate with the power of antioxidants and health botanicals."  In addition, it's supposed to nourish and heal."  It is for all types of skin — I have 'mature' dryer skin.
I found it was a quick and easy way to revitalize my skin and I use it in the morning and at night.
When I checked the ingredients, there are all sorts of what seem like a good blend of healthy ingredients.  I don't know enough about the combinations of ingredients to be sure but I do know that I noticed an improvement on my skin.
Dr. Hauschka Moisturizing Day Cream ($39.95/1 FL OZ, $69.95/3.4 FL OZ)
Over 25 years ago, I discovered this moisturizer while on a vacation in Switzerland.  Upon returning to the US, it was a challenge to find. (Not so much anymore as they carry it at my local Whole Foods.)
The smell is very pleasant and clean (over the years, people have stopped me to ask about it).  More importantly, I love what it does to my skin.  Full stop.  As I've matured over the years, it has never failed me.
It's cheaper in Switzerland (sold in pharmacies) and I am so fortunate that I have another daughter, Alexandra, who lives in Geneva, and keeps me in constant supply in-between trips home.
John Barrett Be In Control Hairspray ($24)
I was introduced to this product during a fun event during New York Fashion Week.  It was the first time I was able to see (and understand) Lara in action! And it was so much fun to go to fashion shows and side events especially as mother-daughter.
One of the lounges we attended hosted a John Barrett hair braid bar and Lara and I both got elaborate updos. That was also my first introduction to john barrett hair products.
The stand-out product from the collection was the hairspray. Until that moment, I didn't know what I have been looking for in a hair spray. However, after using their ultra-fine hairspray that layers on lightly and dries instantly to build body, I figured it out.  
Redken Quick Tease 15 Backcombing Finishing Spray ($18)
This is another product Lara sent that made an impression! "Tease" was a popular word of my generation that conjures up an image of style that provides substance when it comes to hair.
Redken Quick Tease 15 gives a 'teased look' with little effort except to press the button on the spray can.  "It boosts body to style and creates a lift, enhancing texture and adds grip."
Kiehl's Aromatic Blends: Fig Leaf & Sage Liquid Body Cleanser ($24)
For me it's all about smell (especially when it comes to a trusted brand like Kiehl's). It doesn't get much better than fig leaf and sage in the shower.
Shu Uemura Water Perfect Smoothing Water-In Fluid Foundation
There are SO many foundations I've experienced in my lifetime.  This was among the ones that stood out. Shu Uemura beauty products are no longer available in the US, and this line no longer exists.
That said, the color combination and sophistication of this product is rare to find.  The stars were aligned with color and texture that enhanced and blended so well on my face. The coverage was natural looking and felt really nice on my skin.