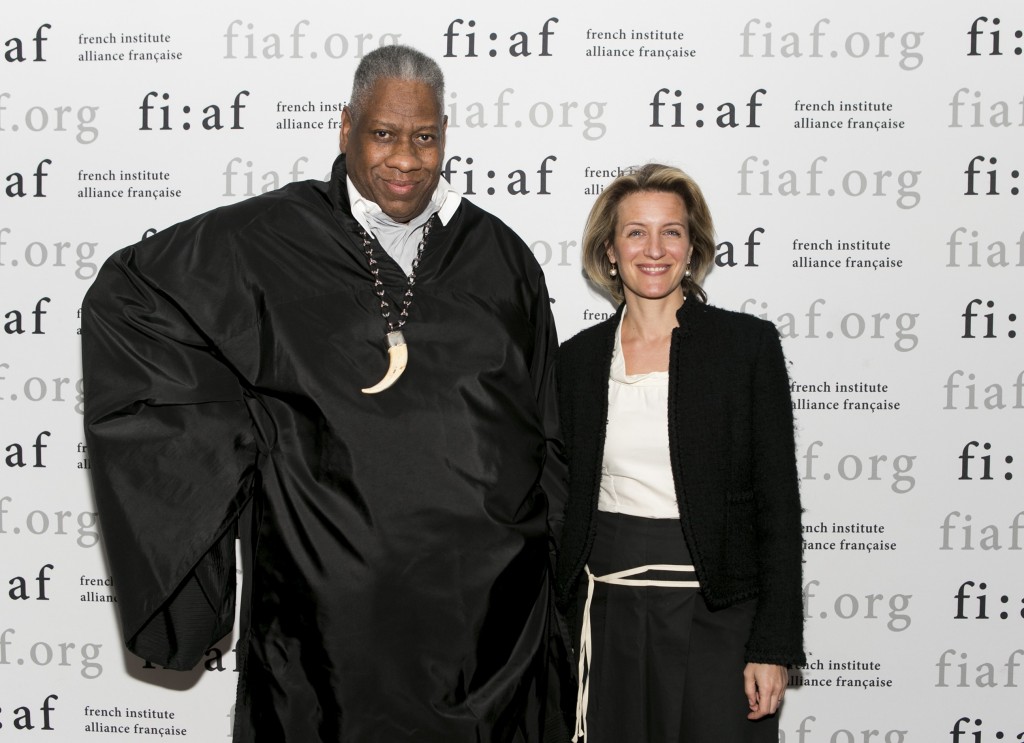 What do leather, latex, and neoprene have in common? Each of these disparate materials has inspired a visionary designer, and was transformed in turn—cut, draped, and sewn into fashion's ultimate expression of beautiful simplicity: the little black dress. How many do you have hanging in your closet? The little black dress means many things to many women. It is classic and modern, timeless and fresh. It can be a stark background for a favorite statement necklace, or a pure expression of individual style. And there is no more outspoken advocate for personal expression through style than Vogue's editor-at-large, André Leon Talley.
As part of The Power of Style, a series of talks presented by French Institute Alliance Française (FIAF), Talley spoke passionately on the topic of Celebrating the Little Black Dress. He drew examples from the pages of his book and the exhibition he staged at Savannah College of Art and Design, which was dedicated to charting the historical impact of this wardrobe icon.
From turn of the century designs to modern couture, Talley showed a rapt audience one breathtaking gown after another. Chanel, Prabal Gurung, De La Renta… this versatile garment has been interpreted by many designers in many forms, but never loses its impact. Whether executed in silk chiffon or sensible wool, cut into a dramatically simple sheath or a "big bombast of a gown," to quote Talley, each little black dress had an narrative, personality, even a life of its own.
Drawing on his long friendships and professional associations, Talley sprinkled his talk with bon mots and advice from many of fashion's elite. The legendary Diana Vreeland had an enormous influence on Talley's life and career—second only to his grandmother. Both women imparted their own signature style and philosophy, from his grandmother's elegant Sunday church best and crisp, freshly laundered sheets to Vreeland's edict that "garments must be beautiful inside and out—details, lining, texture!"
No other dress can command so much attention, turn so many heads… or take you from work to a night out. Talley punctuated his talk with a statement from Rodarte: "The creation of a black dress is the purest expression of creation for a designer." When the color of the fabric is no longer the focus, a designer can play with silhouette and texture, creating moments that linger in the memory.
And for every dress that draws attention and can "transform you into walking calligraphy," there is one that will help you feel comfortable and confident in your own skin. Diane von Furstenberg believes that "the little black dress is a true friend. She is always reliable." Talley railed against cookie-cutter fashion and not dressing to suit your own tastes: "I am so tired of mermaid dresses with full trains, borrowed bling bling, and a pose." In his mind, making your own choices and being true to yourself is the power of style.
– Guest post by Ali Butterfass