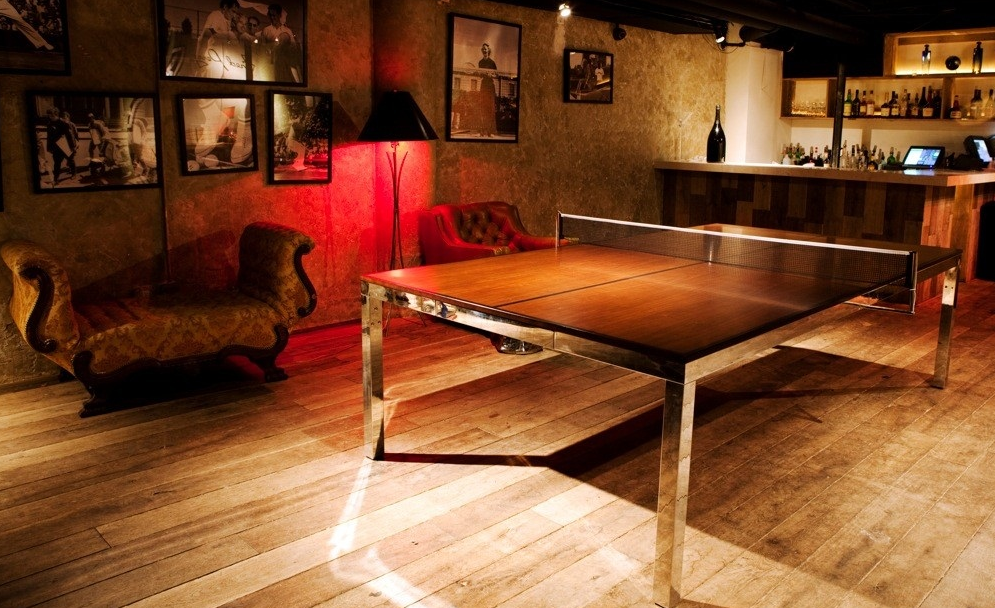 Make a difference this week, and join Only Make Believe, for their first ever SPiN OUT OF SPRING event on May 3rd from 7 – 9:30pm. Hosted at the swanky, social table tennis club, SPiN New York, (you all know how much I love this place), the evening will consist of a ping pong tournament, music, complimentary beer/wine, silent auctions and more! Co-chairs for the event include Josh Lucas, who will be in attendance as well as Susan Sarandon, Rachel Weisz, Petra Nemcova, John Hardiman and Brad Oscar.
"I am excited to spend an evening with the Only Make Believe team and this beautiful organization's supporters at the cool NYC spot SPiN. OMB has held a dear place in my heart for many years. The experience of what OMB brings into hospitals and institutions is like watching a magical whimsical children's book come to life. Watching the laughter, joy, and creativity build as the team of actor's perform and involve their audience is truly special and this great organization's growing success and expansion is well deserved. I am looking forward to an evening of ping pong and hellos." – Josh Lucas
WHAT: ONLY MAKE BELIEVE'S SPiN OUT OF SPRING! Event for Young Professionals and the Young at Heart
WHERE: SPiN: NYC | 48 E. 23rd St. | NEW YORK, NY
WHEN: May 3rd | Main Event & Tournament: 7:00PM – 9:30PM |
COST: Please visit: spin.charityhappenings.org
ABOUT ONLY MAKE BELIEVE: Founded by Dena Hammerstein in 1999 in memory of her late husband, Broadway producer and director James Hammerstein, son of Oscar Hammerstein part of the legendary musical writing and composing duo Rodgers and Hammerstein. The organization was created to bring live interactive theater free-of-charge to children living with chronic illnesses and disabilities. Only Make Believe provides theatrical workshops conducted by teams of professional actors, once a week for six weeks, free-of-charge to hospitals and other medical institutions.
Hope to see you there!