Not since the Chitty Chitty Bang Bang have I been this excited for a car. Provided this one doesn't fly, but it sure looks like it can. Meet "smart forjeremy", the white electric car with ready-for-lift-off wings (which light up like igniting rockets), designed by fashion designer, Jeremy Scott.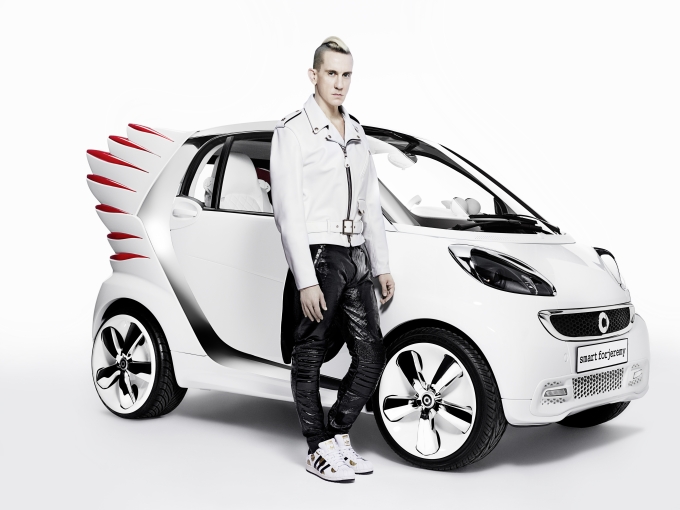 The car, which was originally unveiled in Los Angeles on the eve of 2012 at the LA Auto Show, is making it's way around the world appearing at various events. While making it's debut in New York during fashion week, I got a private tour of the vehicle and opportunity to play inside of it. And it is awesome! Right now to the seatbelts, this car is exquisite and so fun!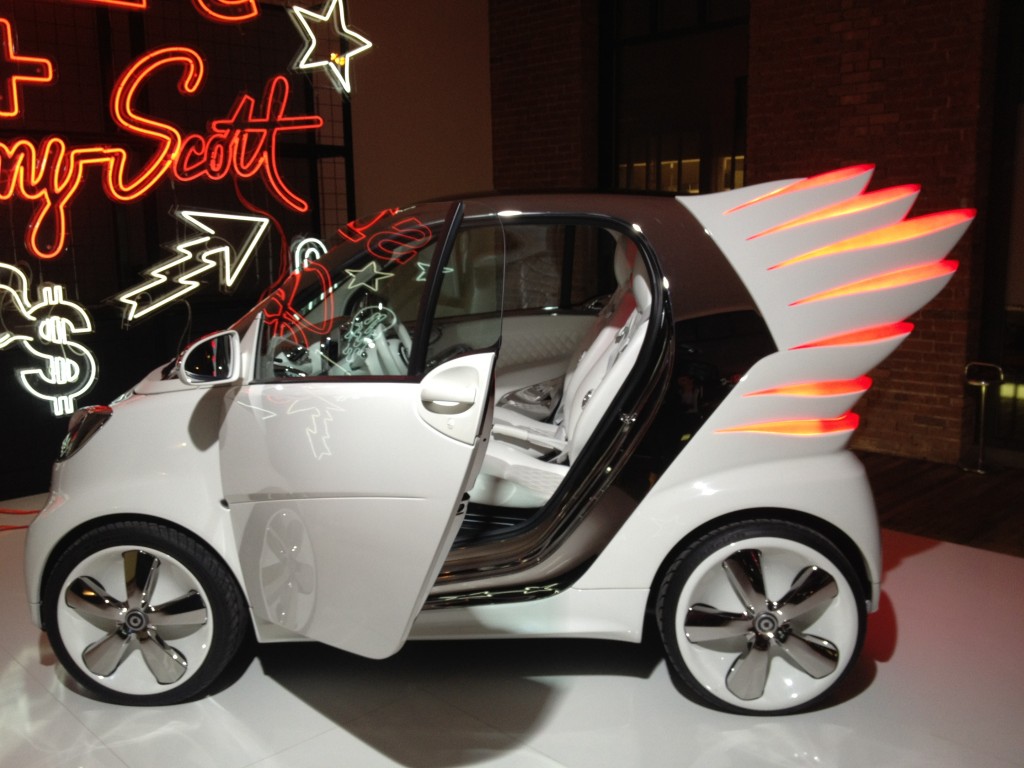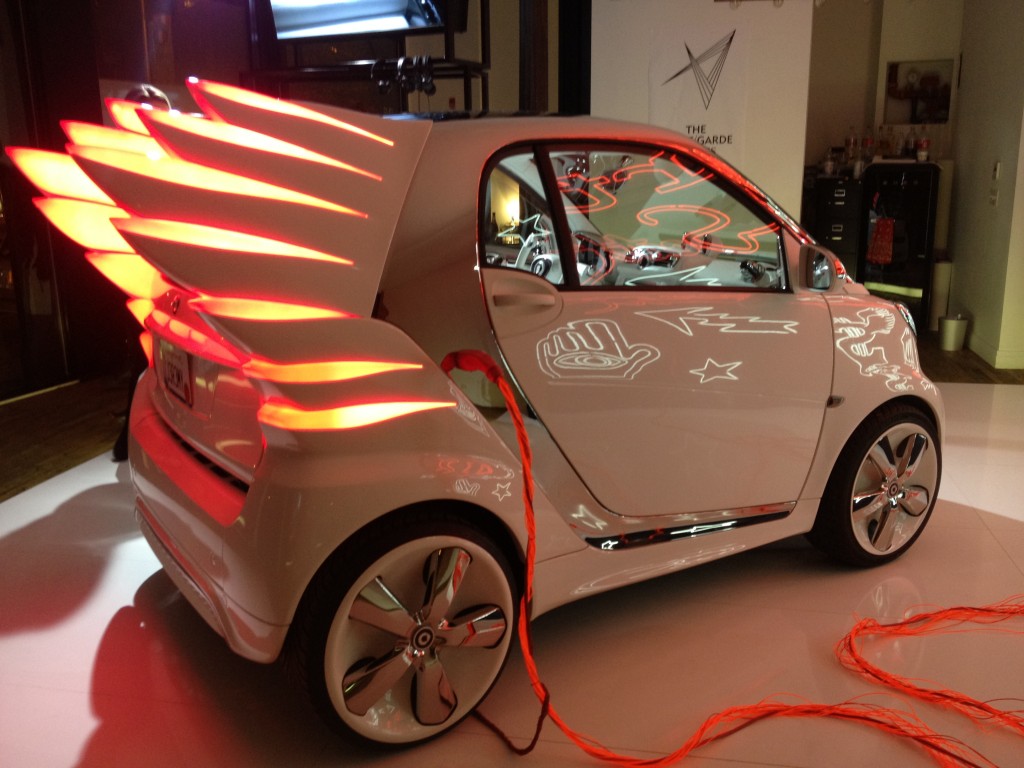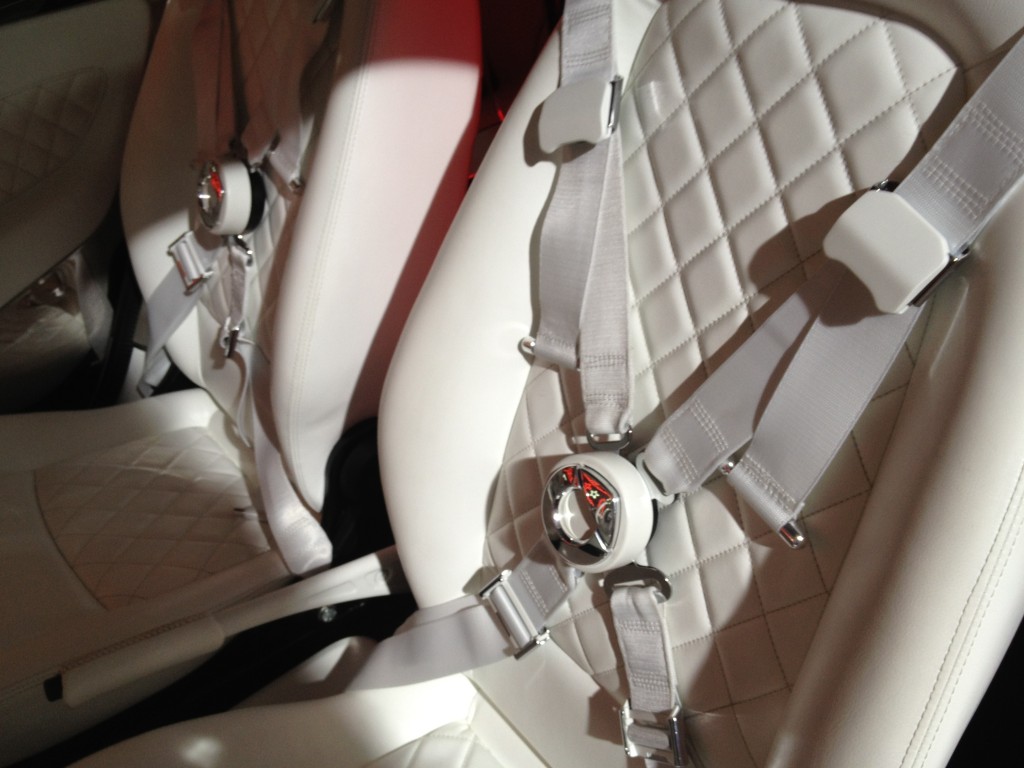 I want the Jeremy Scott's x smart car! A variant of this design will launch later this year in limited edition.
Thank you smart for the tour!