I never fully appreciated the amazingness that is Target for swim suit shopping until I found myself stranded in Connecticut at hotel with a hot tub that looked too good to pass up. I walked in thinking I would just buy whatever was on sale or inexpensive since functionality over flattery was all I cared about. I learned two valuable lessons that day, 1. Target has an incredible assortment of swimwear (including for us bustier ladies), 2. Bikini's can be an impulse purchase — I walked out with 3 pairs (and didn't even break $100 total).
With spring break around the corner, I recommend opting for one attention grabbing, fun-in-the-sun look as well as a more understated, classic suit.
Look #1: Show off your wild and crazy (it is after all spring break)
1. Xhilaration Junior's Crochet Coverup Swim Dress – Black ($17.99), Merona Floppy Hat – Natural ($13.49), Target Women's D-Cut 2-piece Swimsuit – Multicolor Stripe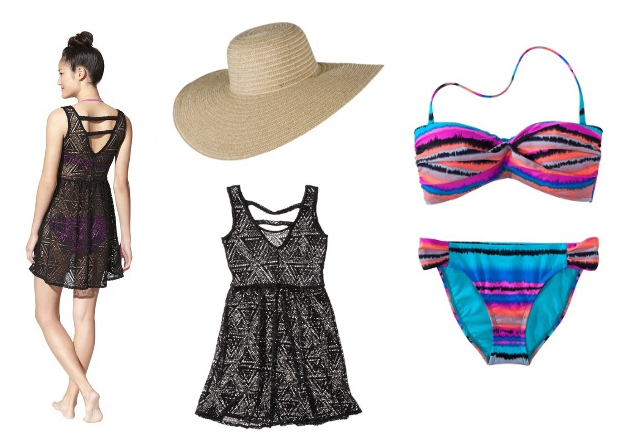 Target has also really brought it this season with a mix of great silhouettes and diverse patterns.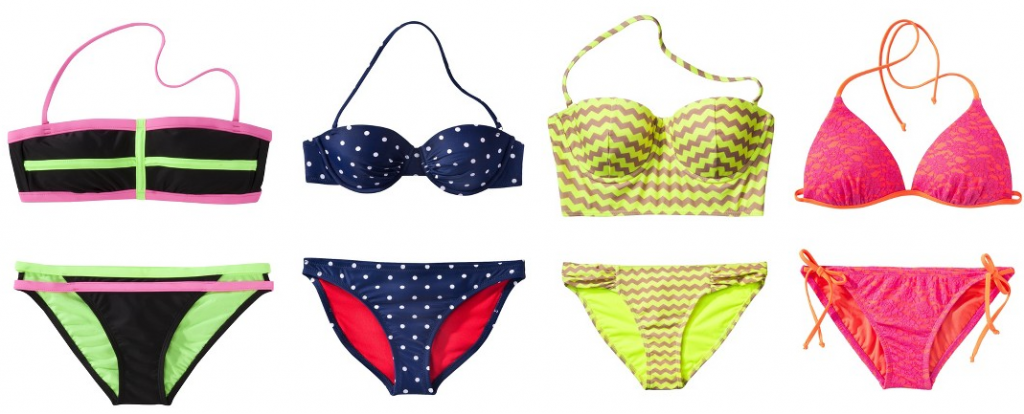 Look #2: Timeless and chic
The Mossimo Women's Mix and Match Black collection ($16 – $18) features a whole slew of black and white prints as well as solids you can mix and match with each other based on your body top. Match with a fun pair of sunnies ($12) and easy cover-up and you're good to go!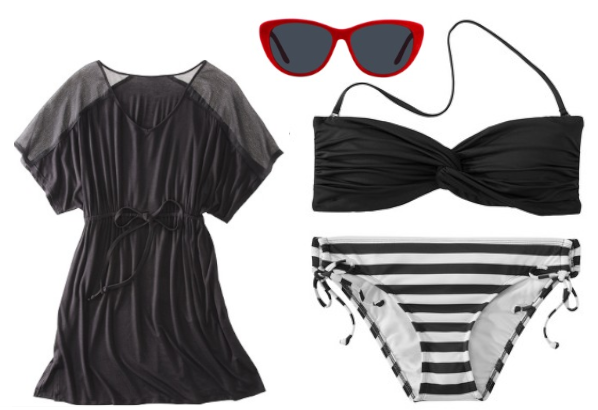 Brand Statement: It's Time for Springtime.
Disclosure: Compensation was provided by Target via Glam Media.  The opinions expressed herein are those of the author and are not indicative of the opinions or positions of Target.