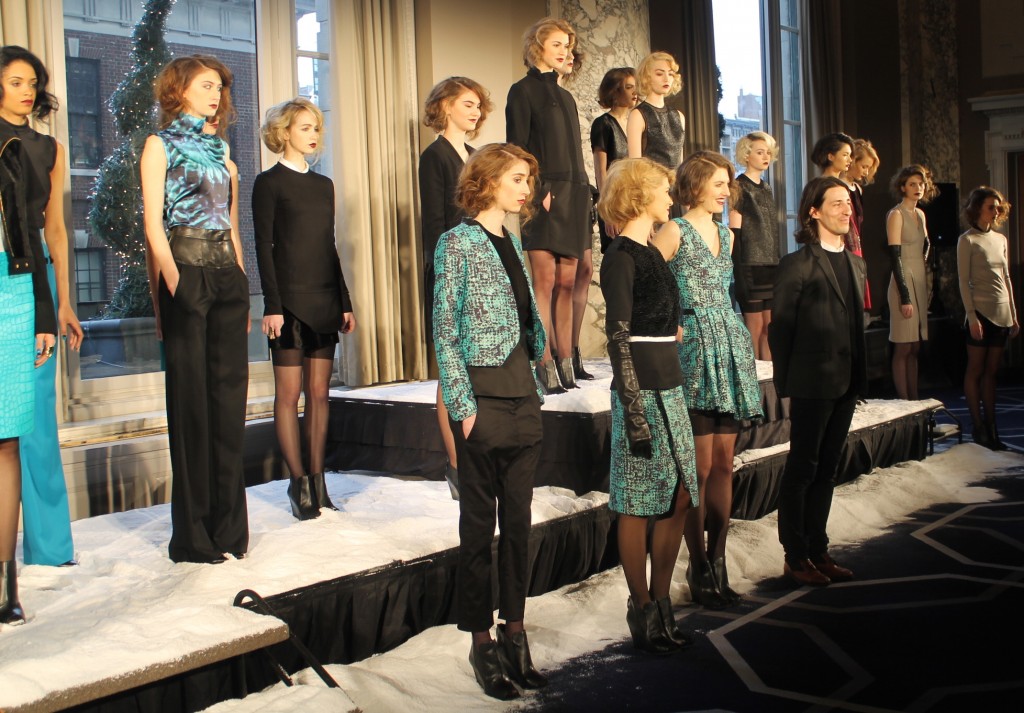 That Daniel Vosovic… I tell you, I've had the divine pleasure of knowing him and that million dollar smile of his pre-Project Runway (we went to college together) and watching that brilliant mind of his evolve is such a joy. Especially since this may be favorite collection of his yet! Inspired by the modern day female aristocrat (who has a hint of a rebellion in her).  This bold woman cravesa colorful, textured look, which has manifested into a deceptively simple collection in both execution and detail.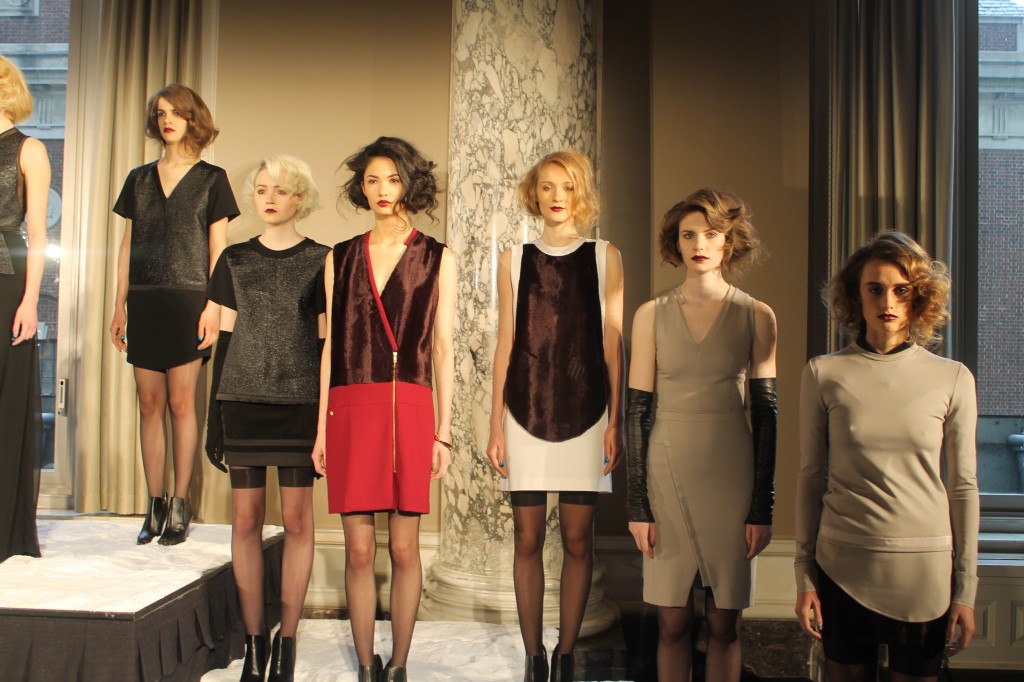 The colors of this collection ranges from a mix of bordeaux to black to a turquoise snorkel/scuba-inspired print (with splashes of taupe, ivory and red mixed in), made for an unexpected gradation of perfection. The sleeveless ivory dress with bordeaux pony overlay had to be one of my favorites from the collection only rivaled by some of the scuba prints (mainly the high-neck top matched with the black pant that goes from leather to wool in fabrication). The leather gloves –especially the cut-out version, made for a nice accent as well.
The collection stood on it's own. Minimal to no accessories were used, nor were needed to make these pieces pop and stand out. If anything the fantasy alone of all the ways to style them had my brain in a tail spin. Makeup by MAKE, hair by Cutler — don't worry, I'll post a how-to this week… this look is too good to not share.
Congratulations Daniel!