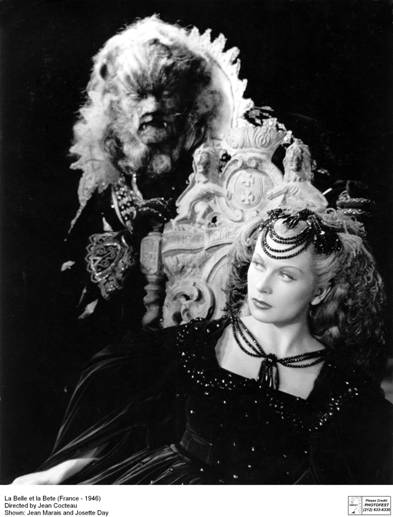 You can't go wrong with the classics…. Especially when it comes to the costumes.  And if your anything like me and love fashion and everything french then your in luck!  Starting tomorrow, Tuesday March 5th the French Institute Alliance Française (FIAF), presents the CinémaTuesdays film series The Man Makes the Clothes: Pierre Cardin in Film, a tribute to the pioneering Italian-born French designer that examines his contribution to some of the greatest French films of the post-war era.
Over the course of his seven-decade-long career, Pierre Cardin revolutionized women's fashion, introducing an avant-garde, space-age design aesthetic that would become emblematic of an era. He brought Western fashions to Japan and China, and became the first designer to incorporate his logo into garments and license his brand. Cardin also applied his talent and passion for the arts to creating costumes for more than a dozen films and television programs. He worked with many of the greatest directors of the 20th century, including Orson Welles, Vittorio de Sica, Jean Cocteau, Louis Malle, and Joseph Losey, as well as iconic leading ladies Elizabeth Taylor, Brigitte Bardot, Jane Fonda, Mia Farrow, and Jeanne Moreau, who would become his companion.
I know I'll be trying to get to these.  See below and mark your calendars from the CinémaTuesdays film series line up. Nnd click HERE for more information…
Beauty and the Beast (La Belle et la Bête)
Tuesday, March 5 at 12:30, 4 & 7:30pm
Directed by Jean Cocteau, 1946. B&W. 96 min.
With Josette Day, Jean Marais, Michel Auclair
Cocteau's second feature as director remains a fantastical, sumptuous viewing experience with few peers in cinema. Heightened by lavish costumes that an unaccredited Cardin worked on, this is a spirited adaptation of the centuries-old French fairytale of a man who sacrifices his youngest daughter to appease a mystical beast and the curious courtship that follows.
"One of the most magical of all films… a fantasy alive with trick shots and astonishing effects, giving us a Beast who is lonely like a man and misunderstood like an animal."—Roger Ebert, Chicago Sun-Times
"Studied or not for philosophy, this is a sensuously fascinating film, a fanciful poem in movement given full articulation on the screen."—The New York Times
Presented as part of FIAF's First Tuesdays. See fiaf.org/tuesday for info.
••••••••••••••••••••
Viva Maria!
Tuesday, March 12 at 12:30, 4 & 7:30pm
Directed by Louis Malle, 1965. Color and B&W. 120 min.
With Brigitte Bardot, Jeanne Moreau, Paulette Dubost   
In Tinker Auditorium
Malle mines the frenzy of political upheaval for thrills, comedy, and a flirtatious sense of adventure with two of European cinema's most alluring stars. Bardot and Moreau are two Marias—one sings, the other dances—who unexpectedly become catalysts of a socialist revolution in Central America. Witty and appealingly delirious.
"B.B. in her best form since And God Created Woman, and brilliantly matched by Jeanne Moreau. They are backed by a rollicking, comic adventure opus impeccably brought off by director Louis Malle."—Variety
••••••••••••••••••••
Eva
Tuesday, March 19 at 12:30, 4 & 7:30pm
Directed by Joseph Losey, 1962. B&W. 116 min. 
With Jeanne Moreau, Stanley Baker, Virna Lisi
In a body of work filled with femmes fatales, Losey arguably reached a peak with Eva, his collaboration with Jeanne Moreau examining a prostitute's entrapment of a Welsh author (Baker). Cardin's costume design for Moreau fundamentally informs her character, as Eva's appearance often reveals more than the words she speaks.
••••••••••••••••••••
Princess of Clèves (La Princesse de Clèves)
Tuesday, March 26 at 12:30, 4 & 7:40pm
Jean Delannoy, 1961. Color. 101 min. 
With Jean Marais, Marina Vlady, Jean-François Poron
Adapted by Jean Cocteau and released during the ascension of the nouvelle vague, this opulent costume drama set in 16th-century France was unjustly dismissed. Seeing the film now, its themes of tradition, loyalty, and forbidden love resonate as timeless, and its production and costume design remain undeniably elegant.