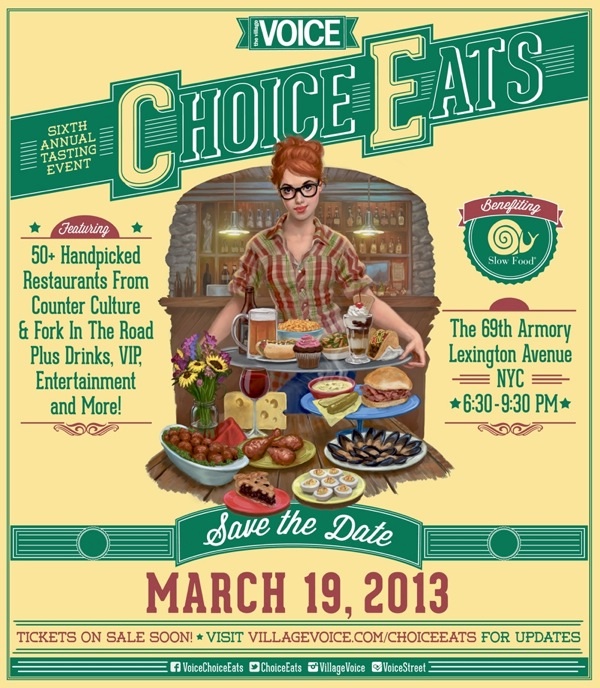 The Village Voice's sixth annual tasting event, "Choice Eats" 2013 will take place on Tuesday, March 19, 2013 from 6:30 – 9:30 PM at the 69th Armory on Lexington Avenue. This annual foodie event boasts
50+ of NYC's most sought after restaurants from over 35 nations in New York's five boroughs – all under one roof. Each of this year's participating restaurants have been handpicked by Village Voice resident food critics Robert Sietsema and Tejal Rao. 
Ticket prices for this year's "Choice Eats" event feature a VIP ($80) and General Admission ($50) Ticket. General Admission ticket holders will receive complimentary food and dessert tasting, craft beer pairings, wine & liquor beverages, and entertainment throughout the night. Back by popular demand, the VIP experience allows guests to skip the line and gain entrance to an exclusive "Choice Eats" VIP tasting at 5:30 PM, one hour before the main event starts. The VIP tasting will feature pre-dinner drinks, private sampling, a culinary demonstration and a special VIP gift bag.
For full lineup and to learn more visit www.villagevoice.com/choiceeats