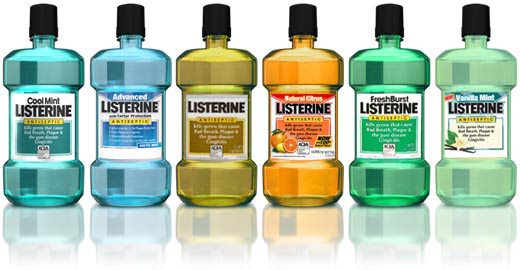 Did you know that your mouth contains more germs then there are people on Earth, or that Tooth decay is the most cronic childhood illness in the US? My brushing routine is never complete until the minty fresh swish of Listerine gets to work its magic.  I have always been a fan of Listerine, but now I have another reason to swirl with pride.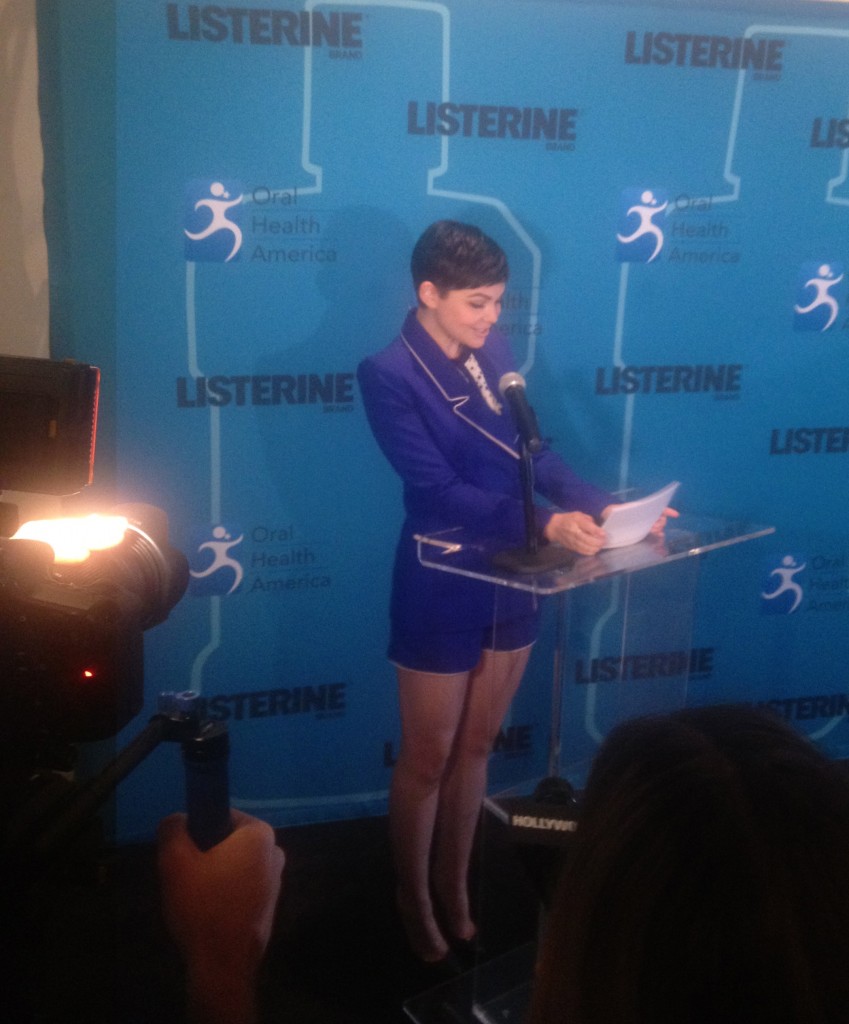 This morning, actress Ginnifer Goodwin launched the LISTERINE® 21 Day Challenge with the official swish (I saw it, she gargled like a champ). So it's officially go time! By joining, you can take a step to not only improve your own oral health, but also to help improve that of children in need.  For every person who signs up for the challenge, the LISTERINE® Brand will make a contribution to help Oral Health America's Smiles Across America® program, with the goal of connecting up to 210,000 at risk children with needed oral health services  in 2013!  For every person who signs up for the Challenge $6.40 will be donated (up to $64,000)!!!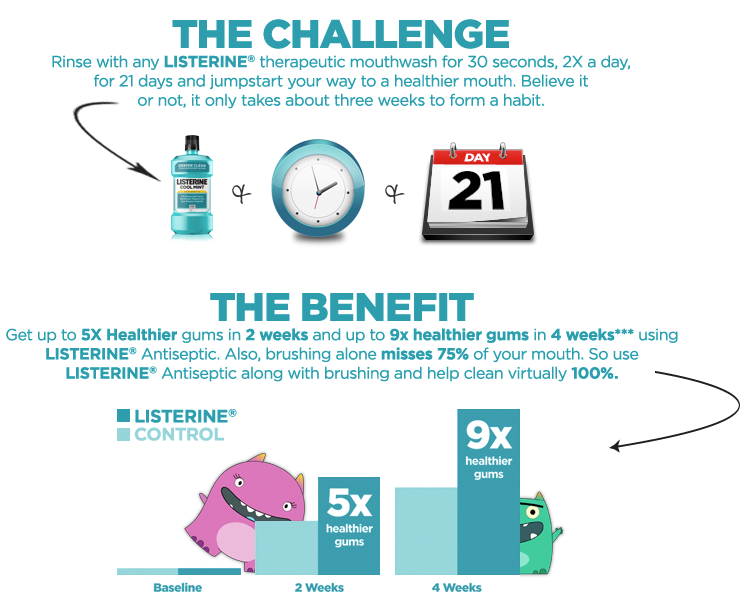 For more information, and to sign up visit, www.facebook.com/listerine.