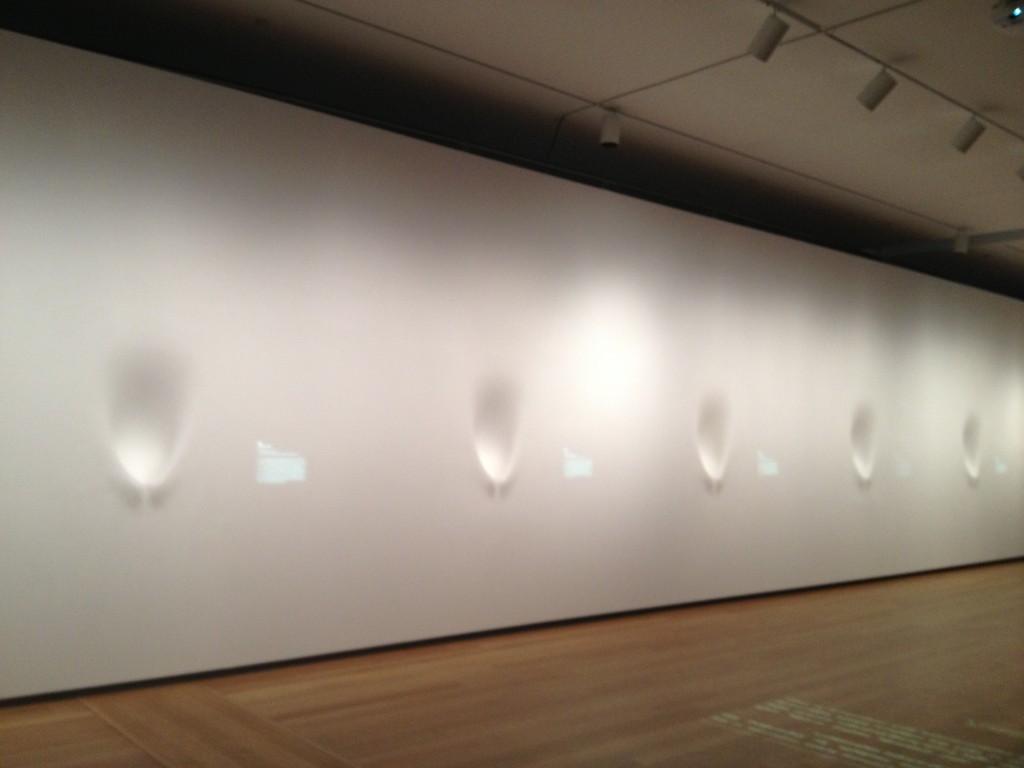 For a truly exceptional olfactory experience, the Museum of Art and Design is featuring the Art of Scent Exhibit on display through March 3rd. This interactive fragrance playground highlights the evolution as well as innovation, of the world fragrance.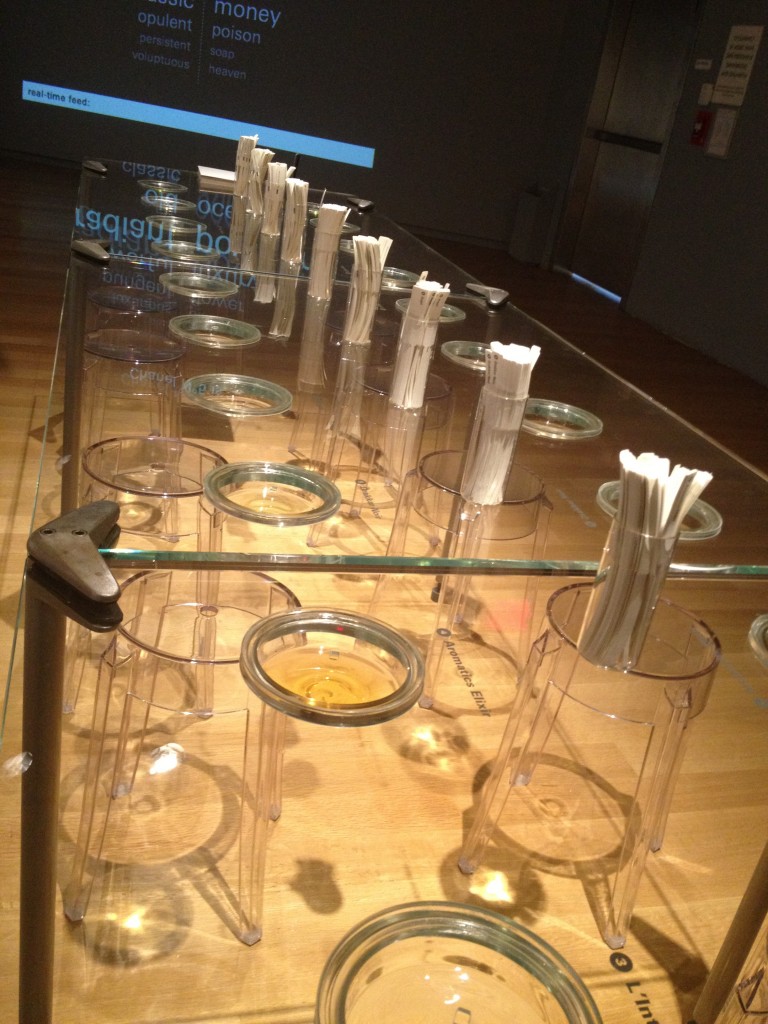 Upon entering the exhibit, you are surrounded by three white walls featuring twelve separate scent stations. By leaning into the indentations of each station, you are able to smell each fragrance ranging from Jicky to Chanel No 5 to Pleasures as well as read a short description highlighting why each were revolutionary for their time.
The second, more interactive room, allows you to smell these fragrances again, this time using blotter cards. In addition, you are taken on a journey following world renowned perfumer Sophia Grojsman's creation of the iconic Tresor. Cards featuring versions (mods) 1 to 5 have a discover seal which can be lifted to experience the fragrance in each stage. The back of the card features Sophia's description of each of the mods in her own words. This is a wonderful way to fully understand the development process in creating a fragrance.
The Art of Scent Exhibit will be at the Museum of Art and Design from now until March 3rd and is not to be missed! For more information visit madmuseum.org
– Guest post by Gia Broccoli D'Onofrio