Wow! Props to Beyonce on her Super Bowl halftime performance at the Super Dome in New Orleans.  Killer outfit, right? Designed by New York-based designer Rubin Singer, the outfit included a cropped black leather motorcycle jacket and a leather bodysuit made with strips of python and iguana, with insets of lace.
Check out the original sketch by Rubin Singer for her costume.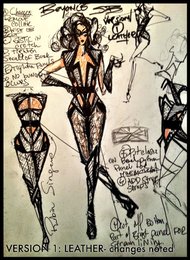 Is it just me or is she in the shape of her life?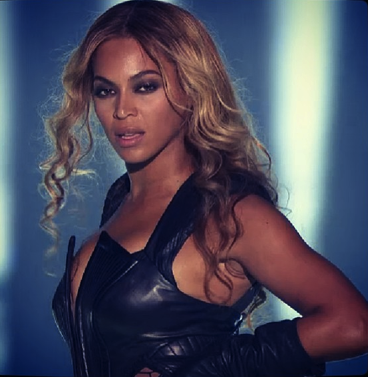 She's so hot!