With so many killer blogs out there and fashion changing by the minute, keeping in fashion these days can require a personal assistant (any takers?).   Enter StyleWire, a new website that features all the latest new in trends, fashion, beauty and style all in one reliable website!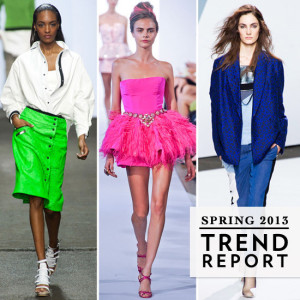 With over 20 top fashion blogs/sites in one place, we're talking NYT Fashion & Style section, W Magazine The Satorialist, Refinery 29, Racked, Man Repeller and (ahem) Pretty Connected, StyleWire make it easy to browse headlines and get all your fashion news from one place. 
New York-based MVC Productions Management Inc. Founder and Managing Director Tai Chunn is the Style Editor.  For the past decade, Mr. Chunn has managed models, actors, fashion deigned and fashion productions.   Through MVC, he has developed strong relationships in both the entertainment and fashion industries, working with recognized artists and stars including Destiny's Child, Eve, Robin Givens, Paris Hilton, Beyonce Knowles, Monica, Nicole Richie, Queen Latifah, Slick Rick, T.I., Liv Tyler, and Gabrielle Union.
Basically, on the subject of fashion Mr. Chunn knows whats up.  Check out StyleWire and start saving time and keep looking fabulous!