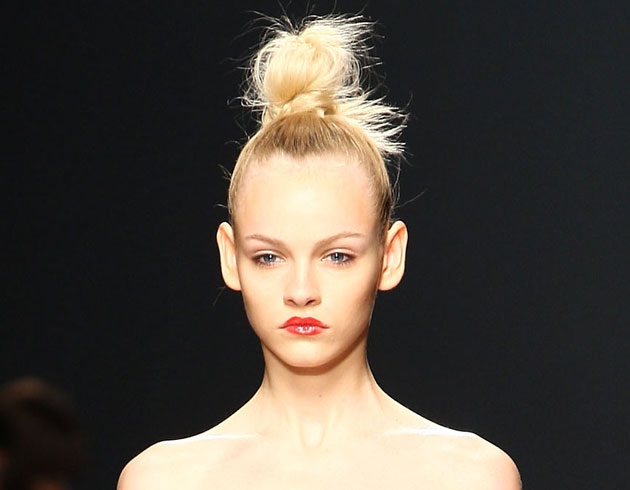 Any hairdo that can look so chic and encourages an element of messy, I'm all over. The high top knot bun has been all the rage this season and my friends at Schwarzkopf Professional shared a quick how to for the signature "Knot it Up" look compliments of SP Brand Ambassadors Nicole Hartmann. Get the look, here's how:

Start by securing strands into a high ponytail and then apply a small amount of OSiS Shape Gloss Wax by Schwarzkopf Professional, which will give hair sleek texture, satin-like control and high gloss shine.

Then divide hair into two sections and twist each section to the right.

Next twist both sections together, working towards the left, as if you were making a rope.

Once twisted, tie the bottom with a hair elastic and gently pull the rope apart, working from the bottom up. You will be left with a somewhat deconstructed rope.

Then work hair to the top of your head, securing the knot with bobby pins.

For a movable and touchable control, finish the look with OSiS Elastic Flexible Hold Hairspray by Schwarzkopf Professional.