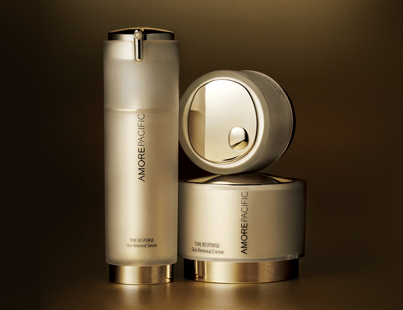 AMOREPACIFIC, is one of those elite skincare brands that's actually worth every penny (if you can afford it!). Known for being the only cosmetic company to grow it's own Green Tea (which is harvested on the JeJu Island in it's volcanic mineral rich soil), the brand has a new collection of innovative products that launched for fall. Boasting the use of botanical ingredients and breakthrough technology, AMOREPACIFIC uses their signature green tea extract, bamboo sap, and red ginseng among other things to create a rejuvenating formula for skin.
New and exciting products include: the Advanced Time Response Intense Skin Renewal Ampule Set meant to increase collagen density and act as an anti-aging gel, Future Response Age Defense Cream which acts as a moisturizer and to prevent age accelerating environmental factors (smoke, UVB rays, etc), the Luminous Effect Brightening Serum and Brightening Mask to revive the skin's natural brightness and reduce pigmentation, the Limited Edition Holiday Time Response Flawless Skin Kit which includes all of the Time Response (as in you don't activate them until they're ready to be used) products, and the Limited Edition Moisture Bound and Future Response Holiday Sets.
AMOREPACIFIC is dedicated to helping customers achieve healthy and glowing skin through use of their products, so facials and spa treatments are an important part of their business. I have had many facials in my day, and my skin is so sensitive I usual leave spas with red face or break out but the most notable thing about my AMOREPACIFIC facial is that my skin wasn't irritated when I left, and I my skin felt so unbelievably clean and soft.  The whole facial experience itself was also extremely enjoyable and comfortable as well.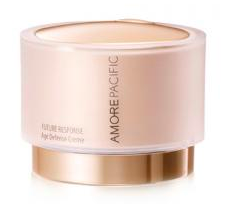 Formulated to protect against environmental aggressors, I've been using the Future Response Age Defense Cream every night (and sometimes in the am when I need some extra moisture under my foundation) for the past few months and have noticed a significant change my skin tone. Not only is my skin tone more event, it's done wonders in diluting my hyperpigmentation! It also leaves your skin extremely soft without a greasy after effect.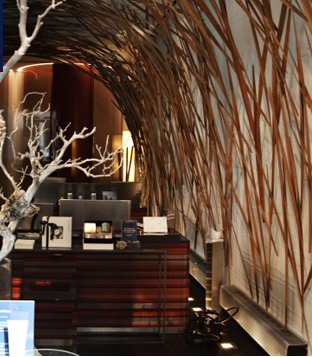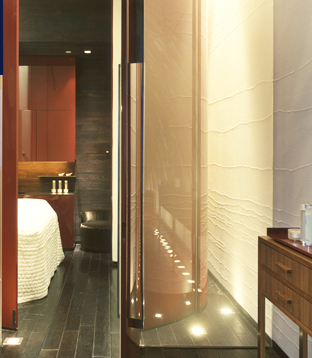 For product pricing and information visit us.amorepacific.com. Facials range from $140-$250. To make an appointment call 877-55-AMORE or visit their Beauty Gallery and Spa located at 114 Spring Street.
Disclaimer: Pretty Connected was given a complimentary sample set of the collection by a company representative and was under no obligation to write this review.