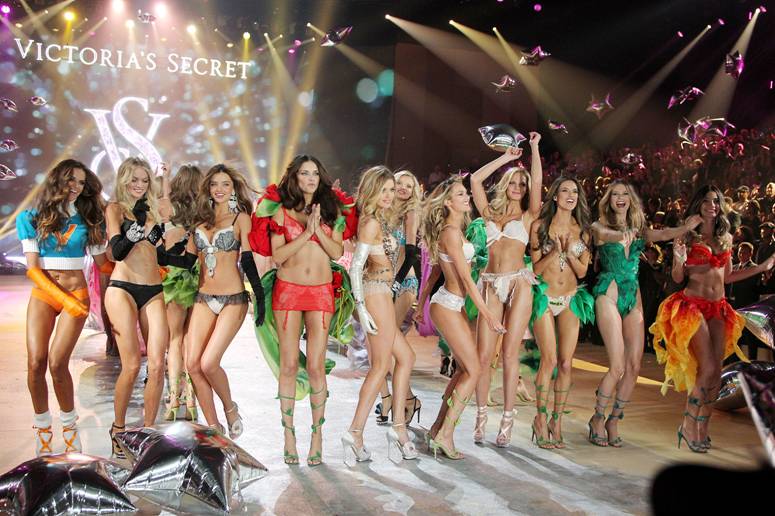 After much anticipation (and a few curve balls), the Victoria's Secret Fashion Show premiere's tonight, December 4th at 10pm on CBS. This year's show features musical acts Justin Bieber, Rihanna, and Bruno Mars.
This show has had some unconventional press considering it hasn't even aired yet. First came Hurricane Sandy, to which they came to the rescue when the power was wiped out at the armory of the New York Army National Guard's 69th Infantry Regiment in NYC. It was the show's generators that kept the power up. Then came the controversy over supermodel Karlie Kloss' native American costume (which Victoria's Secret has since apologized for nationally — and is removing from the show coverage tonight). And then finally 2700 hours of personal footage of the show with Justin Bieber was stolen. Aye carumba! Fortunately, it was bloggers to the rescue and with their footage they we're able to create this very cool, raw footage of the Angels lip singing with Beiber to his hit song, 'Beauty & A Beat'. But as they say, the show must go on! And tonight's the night!
The Angels are so memorizing you almost forget Beiber is singing.
It all goes down tonight at 10pm on CBS. Feeling social? Tweet along with the show using the hashtag #VSFashionShow.