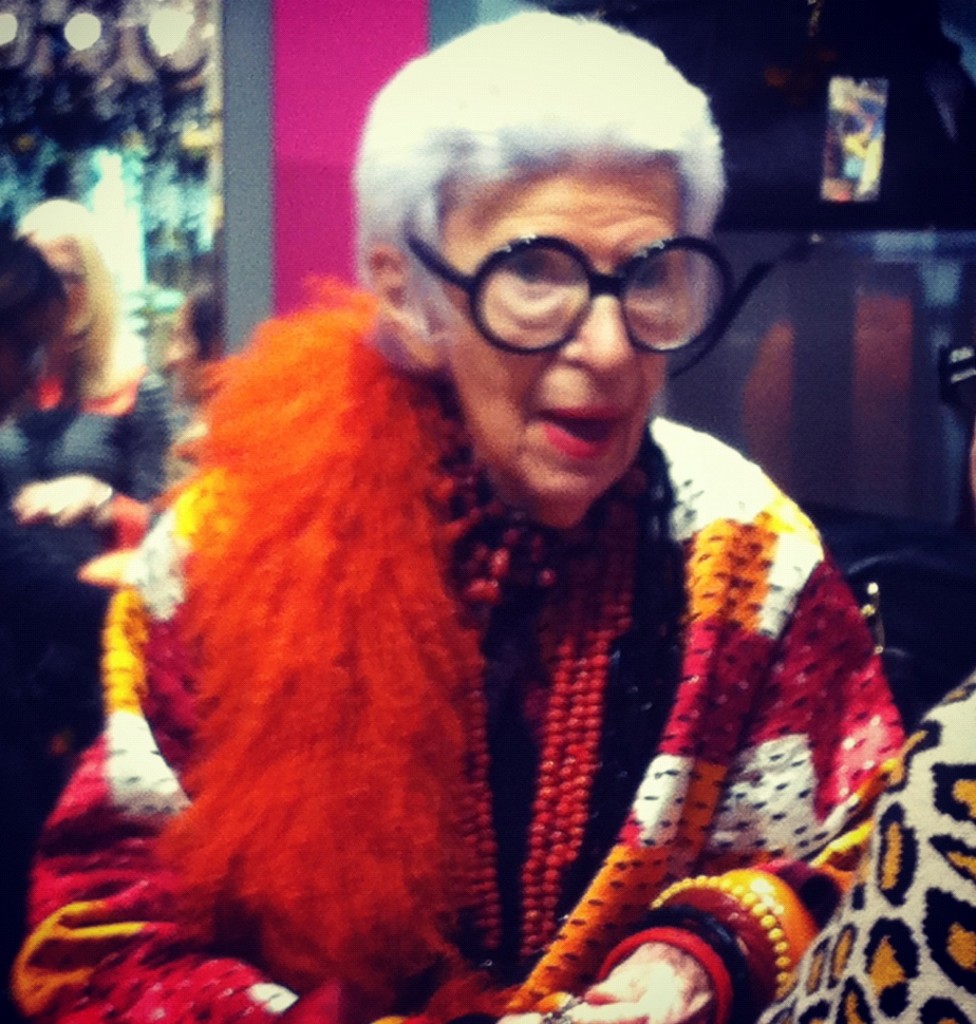 Word can not describe what a joy it is to say, I MET IRIS APFEL! Reconciling that with the fact that I got an exclusive interview, an autographed bag and a compliment on my outfit — it's a miracle I didn't pass out.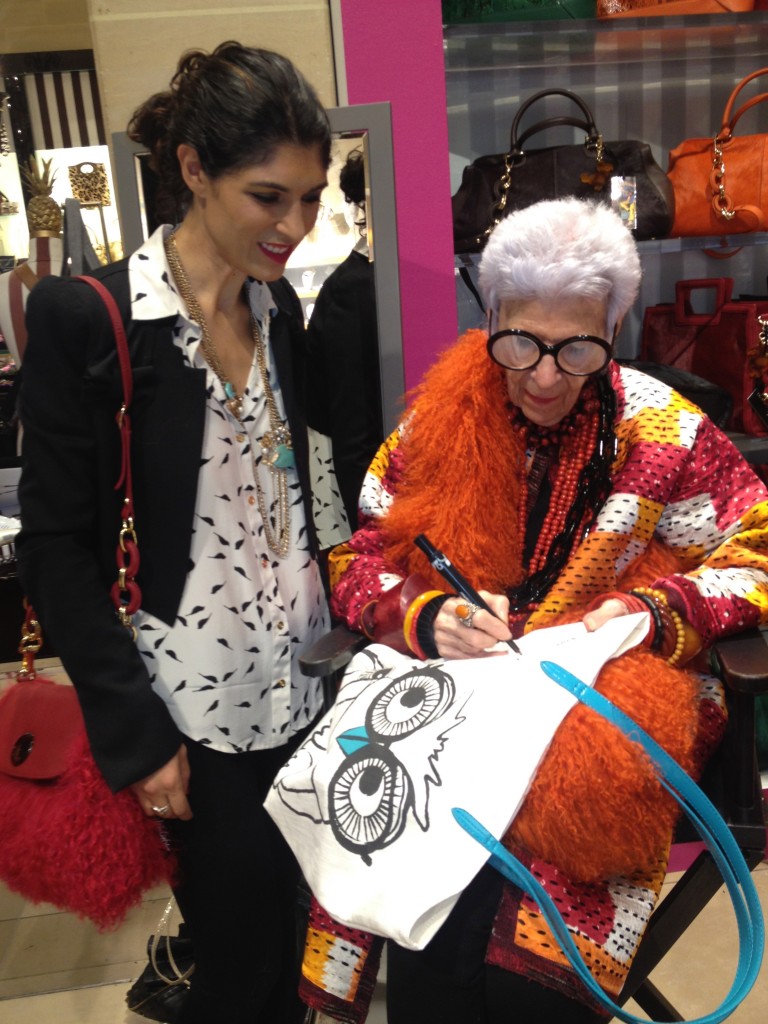 She is exquisite, a true fashion icon and tastemaker; she's done restoration design projects at the White House for nine US presidents, had an exhibit dedicated to her at the Metropolitan Museum of Art, a custom collection collaboration with MAC Cosmetics and now at the age of 91 she's launched a new luxury handbag collection, Extinctions by Iris Apfel. I have been a longtime fan and there's really no better way to say this, that women is my hero.
I joined Ms. Apfel at Henri Bendel's for the launch of Extinctions. She was so welcoming and lovely, words can not describe her grace and ability to make you feel like you're the only person in the room when she talks to you. Don't let her age fool you, she's so sharp and endearing (and what a sense of humor!), I could have listened to her all night.
Unfortunately, I had some technical difficulties with the sound quality so I transcribed most of the interview below. However, I had to include at least a part of the interview for you to see just how incredible this woman is.
PC: How did this handbag collection start and why Extinction?
IA: I was invited to do an accessories collection for HSN, and handbags was one of the things I started to design. And I was very pleased with the output and after the first bag it was so beautifully finished and so elegantly done. So I called Lisa [Nunziata, President of L & Leung Design Group], who owns the company to thank her. She said she was very happy to hear from me and happy I appreciated it because she worked very hard and is very passionate about what she does. She pays a great deal of attention to detail and she feels like she's the last of an old breed. And I said if you're the last of an old breed then I must already be extinct. So we had a good laugh and then she said, would you ever consider doing a collection for me? And I said if it was okay with HSN then I think it would be fun!"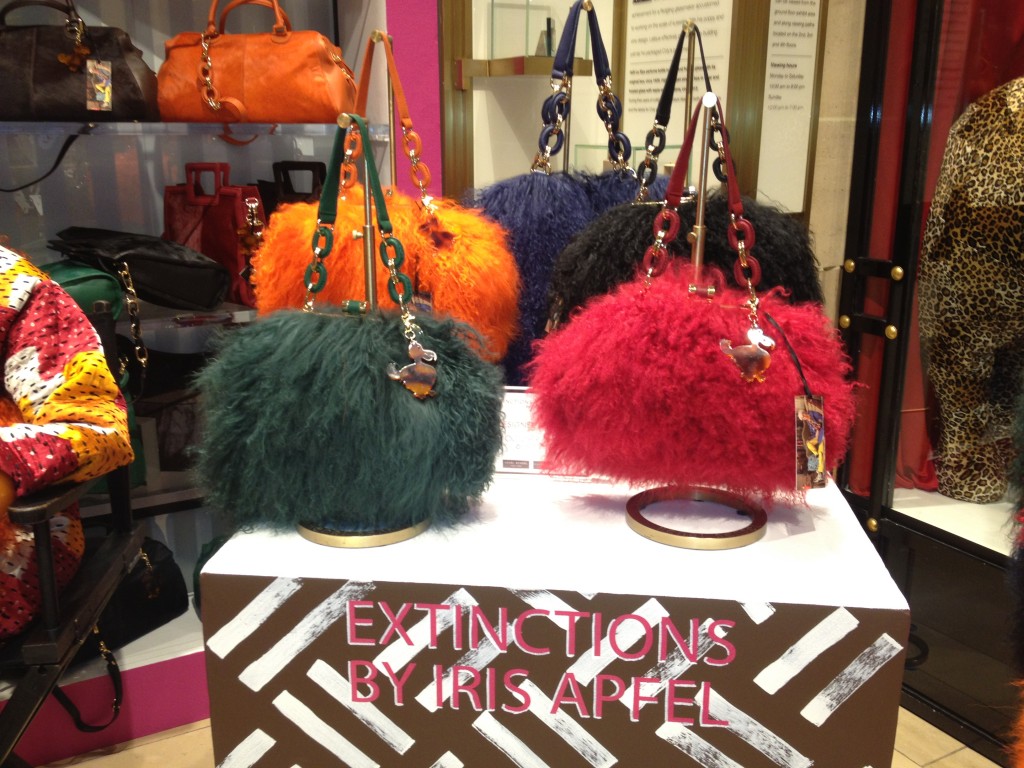 PC: How did the bird logo come about?
IA: What comes to mind first with extinction is dinosaurs. So we began researching dinasours and looked at every book that had pictures of them. There wasn't one that was pretty or sexy so we said the hell with that. And then I was having dinner with Alexis Bittar and a friend of his and was telling them my story and the friend said, shame on you, you're supposed to be a rare bird, what's wrong with the dodo? It was brilliant.
PC: What is this amazing hair on your bags?
IA: I'm passionate about Mongolian lamb, I just love it. So we decided to do that first and then we did haircalf and snakeskin. Spring will be different. It's just been a lot of fun.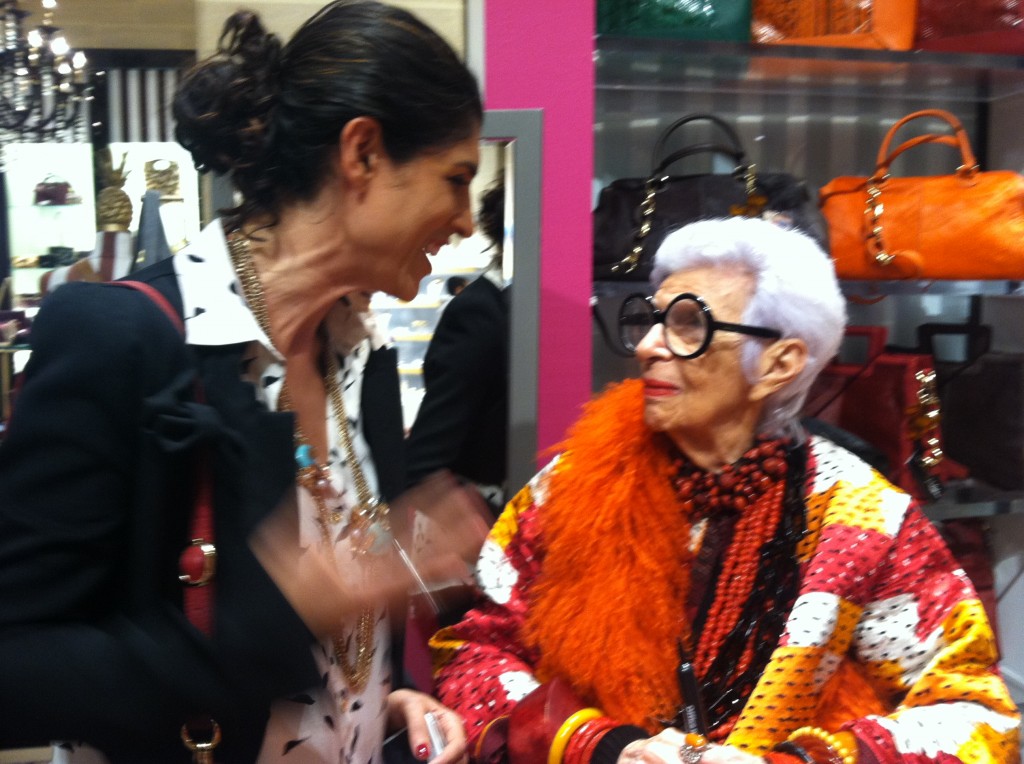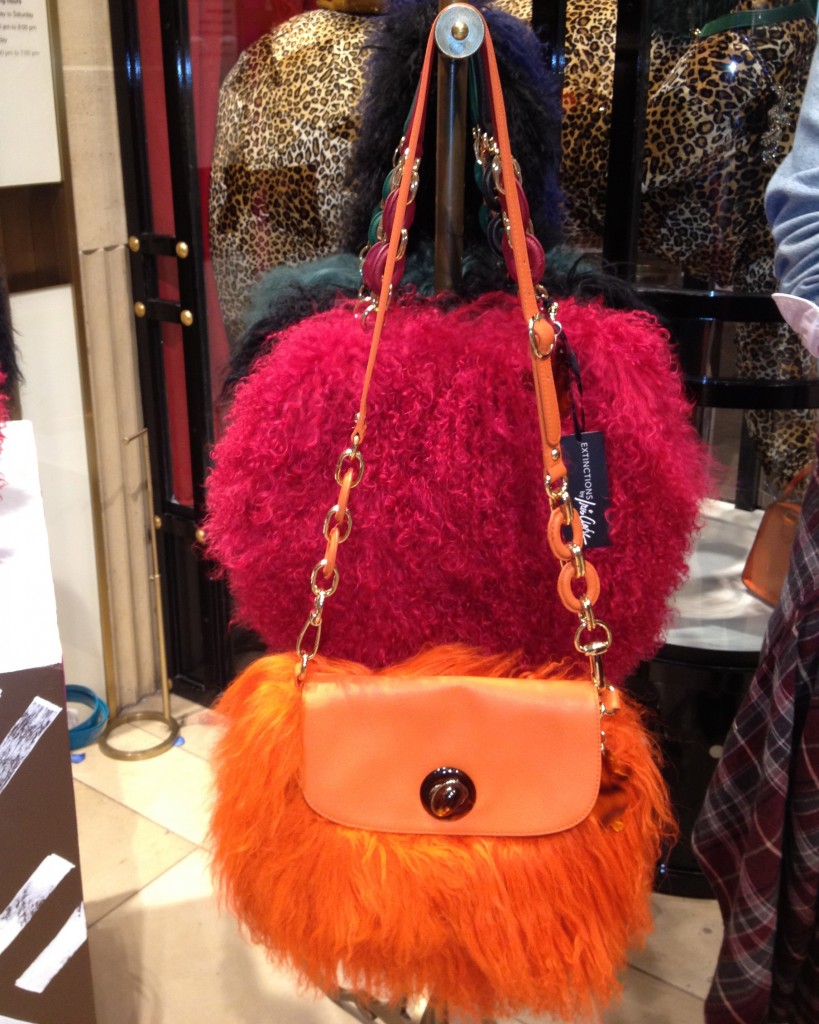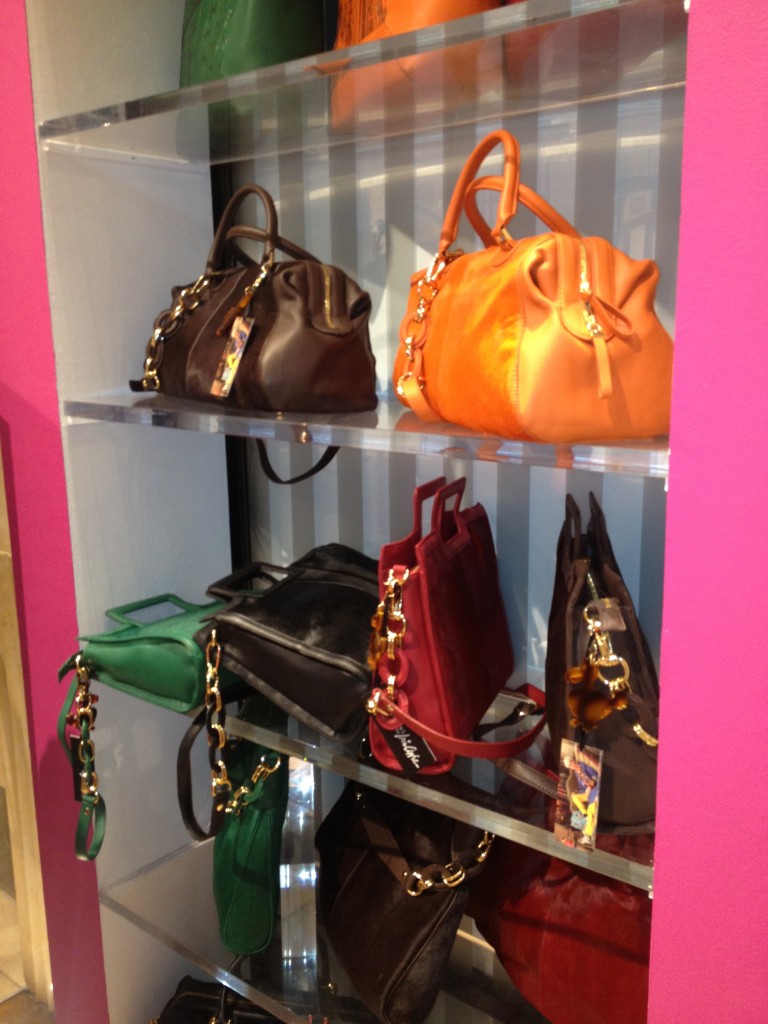 Thank you Ms. Apfel!
Extinctions by Iris Apfel debuted at Henri Bendel's and is available at select department stores.