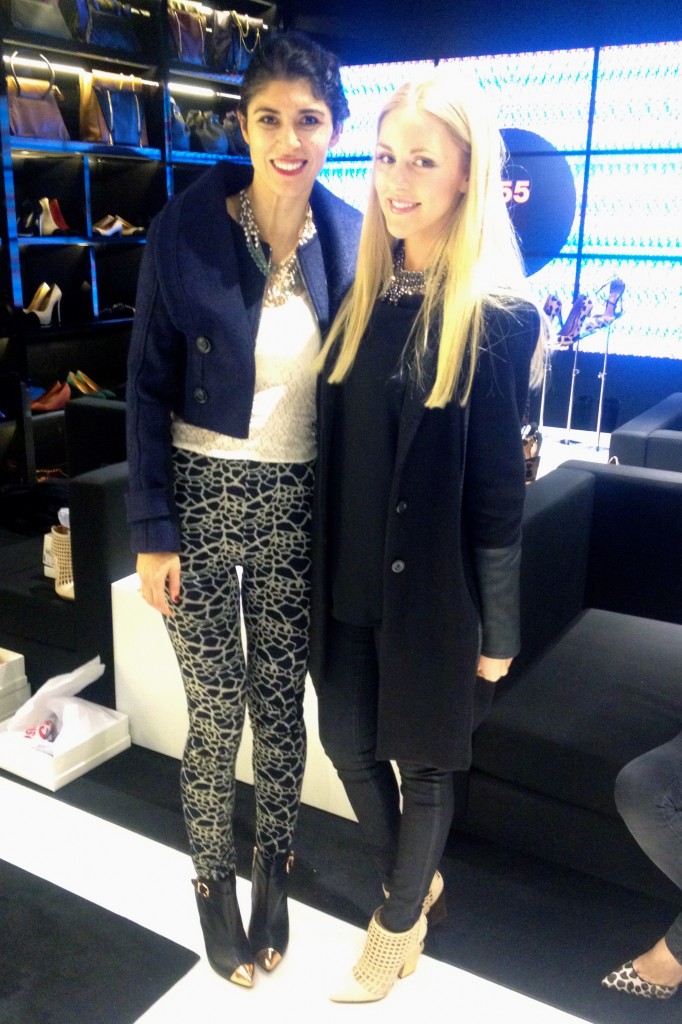 Back in September I reported on the launch of Alexandre Birman's Schutz Flagship store opening in NYC and since then I've been averaging two pairs a month — I'm kind of addicted. They are total complement me shoes, with these incredible heels and there's this great attention to detail that makes them unusual without being too over the top (I'm on my 6th pair).
On Thursday night, Schutz launched a capsule collection designed by 3 amazing top bloggers, Aimee Song of Song of Style, Jane Aldridge of Sea of Shoes, and Shea Marie of Cheyenne Meets Chanel. 10% of the proceeds of the evening was donated to the Red Cross.
Each blogger flew to Brazil last July to design 3 pairs of shoes for the line. The great part about collaborating with such stylish women who embody the Schutz brand is the collection in phenomenal I was in the store for maybe 30 minutes and still managed to buy 3 pairs; one of my fashion contributors (and date for the evening), Tiffany Pinero of Tifany Pinero Style bought an additional 2 pairs. We probably would have gone more nuts, except there were only 12 pairs made of each shoe so our sizes we're selling out quickly.  Plus we both had men to answer to about our Schutz addiction (we went equally crazy at the opening party). 
{Blogger/Schutz designers: Shea Marie, Aimee Song and Jane Aldridge}
{My new Shea Marie for Schutz shoes!}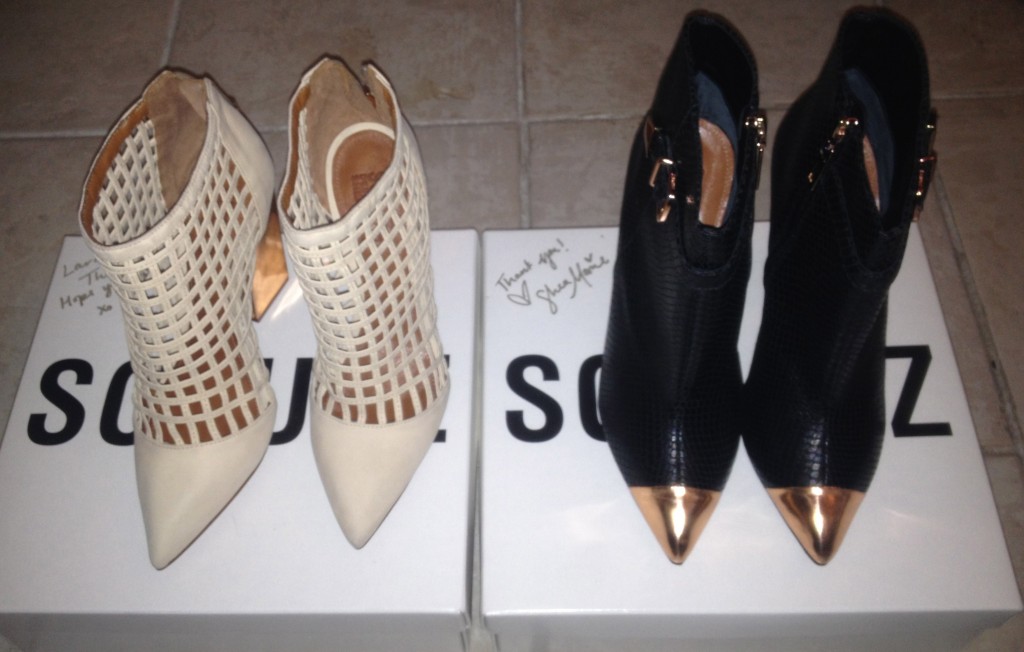 I have some complex around being 5'9″ that tells me walking around in stilettos all day (as opposed to a few hours at an event) will ruin my feet and NYC streets are too harsh for such a dainty heal; so naturally I gravitated to two of Shea Marie's designs which both had these amazing thick metallic heels. I told myself to pick one, but as soon as I tried on both… it was over. And look at how cute they look on! (I'm photoed with Shea in the picture above.)
{Shea autographing my very limited edition pair!}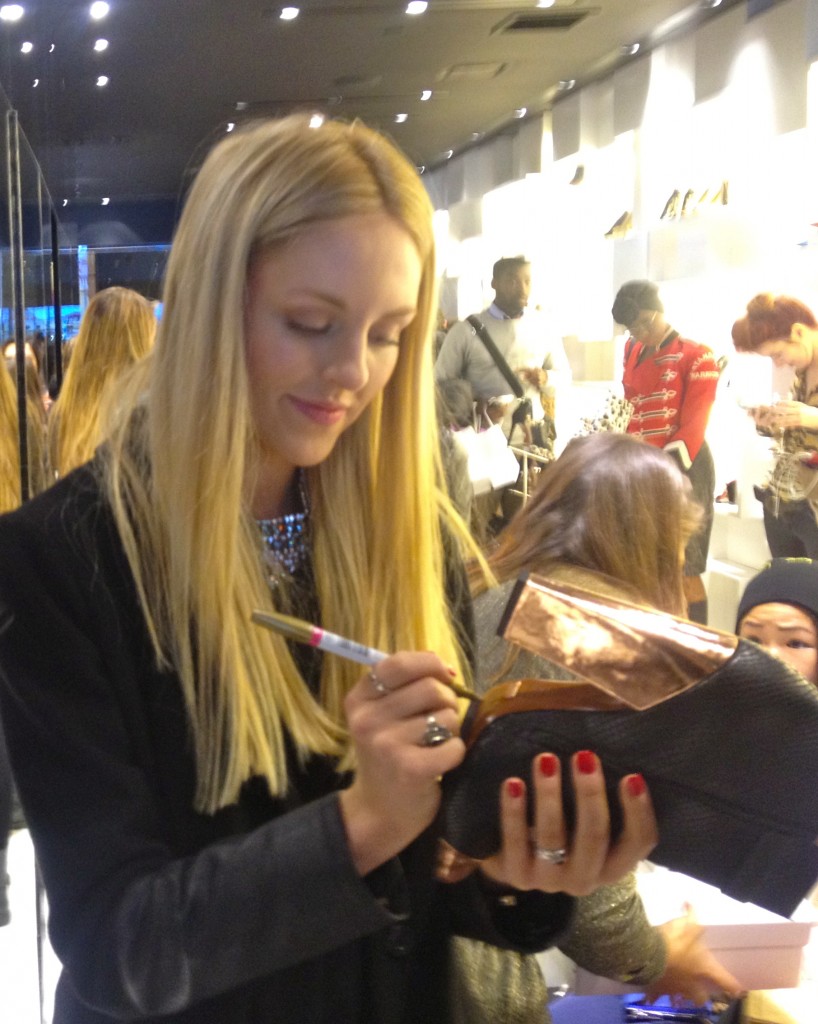 {Tiffany with Aimee rocking her new Aimee Song for Shutz shoes}
{Tiffany's incredible Jane Aldridge for Schutz shoes}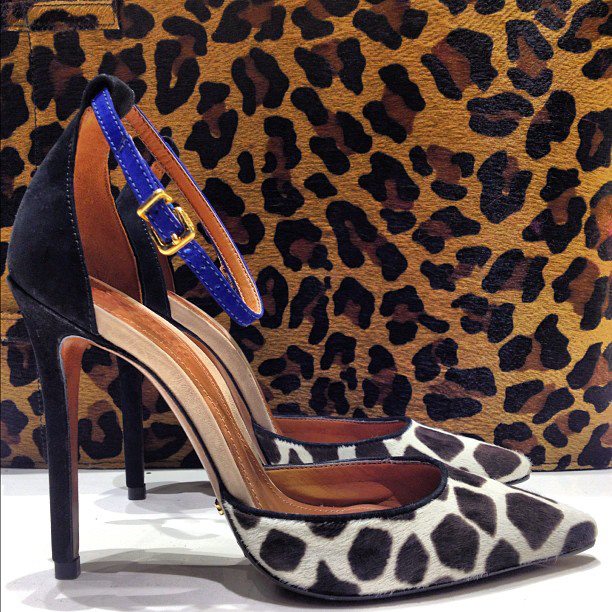 {5 pairs of shoes later…}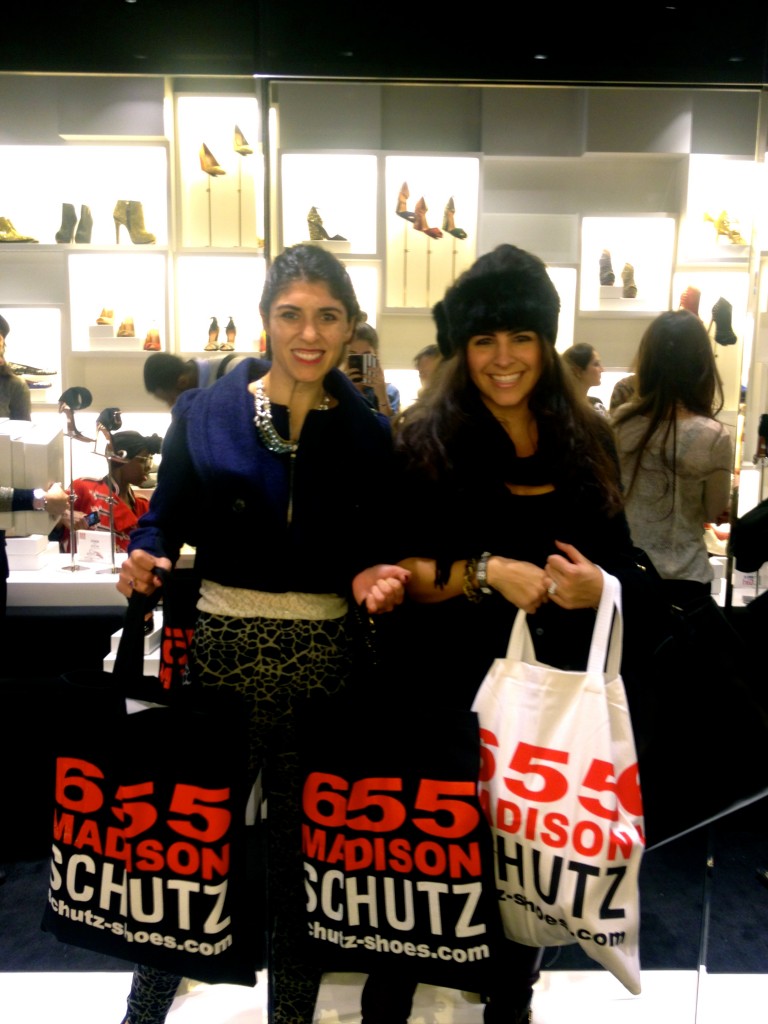 Learn more at Schutz-Shoes.com