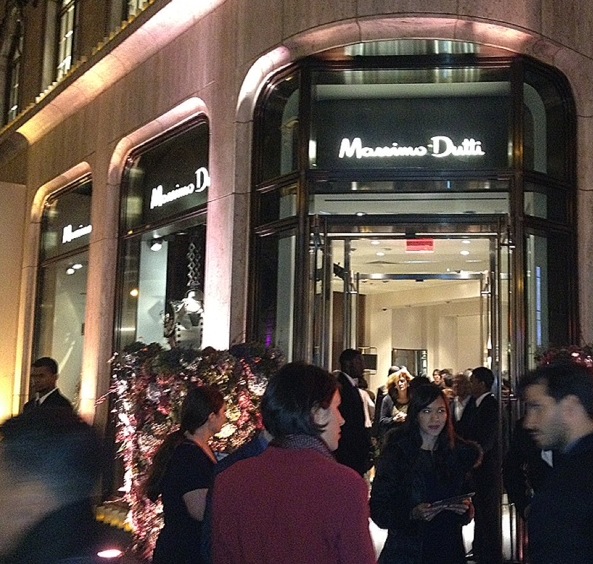 After months of anticipation, Massimo Dutti's first Flagship store in the US is officially open! Taking over the massive space that was formerly occupied by Zara, the store resides on Fifth Avenue, in NYC.
Many of you may not be familiar with Massimo Dutti as this is their first location in the US but globally they're a HUGE; were talking over 600 stores in 50+ countries. Prior to the opening party, I've only been to their stores abroad — and I have no idea what took so long for us to get one! (I also feel this way about Pull&Bear — can we please get one in NYC already??).
They have a great range of casual to chic business attire for men and women as well as shoes, accessories and bags. The store and clothes look expensive (especially based on it's location on designer row and it's impeccable interior design), but the prices are something closer to a Zara with tops under $100, shoes around $150 and leather jackets priced at $300+.
Inside the store…
{This horse is life size!}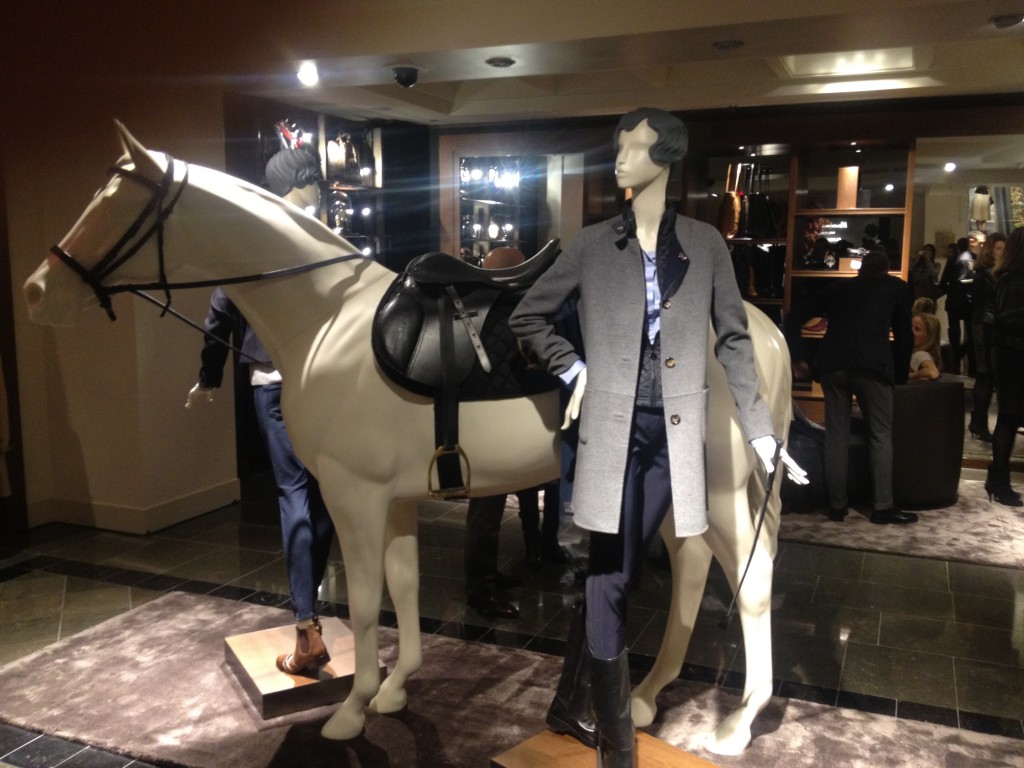 {I'm having a moment with the mannequin — I want her cape. (Outfit credit: I'm wearing a Nicole Miller dress, Vivienne Westwood jacket, Trouve denim leggings)}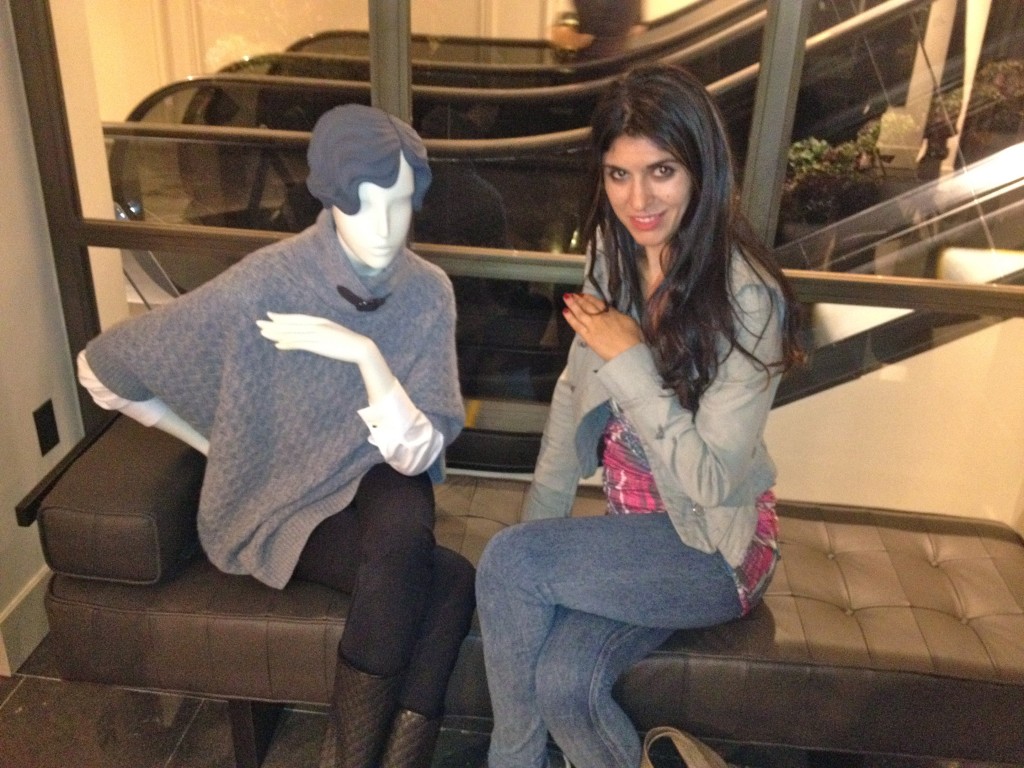 {I bought shoes! (Of course I did). Black flats with sparkle toes ($145)}
{Why don't I own a velvet couch with monogrammed pillows? Better yet, why aren't these for sale?}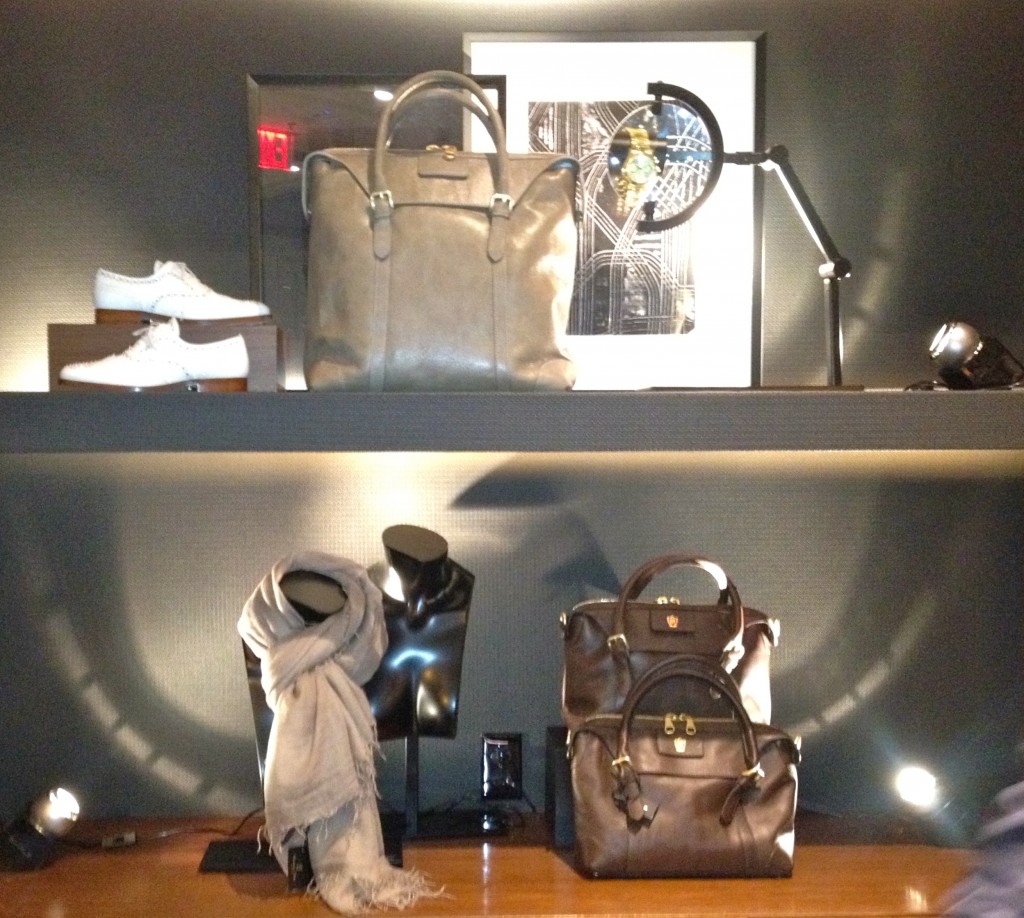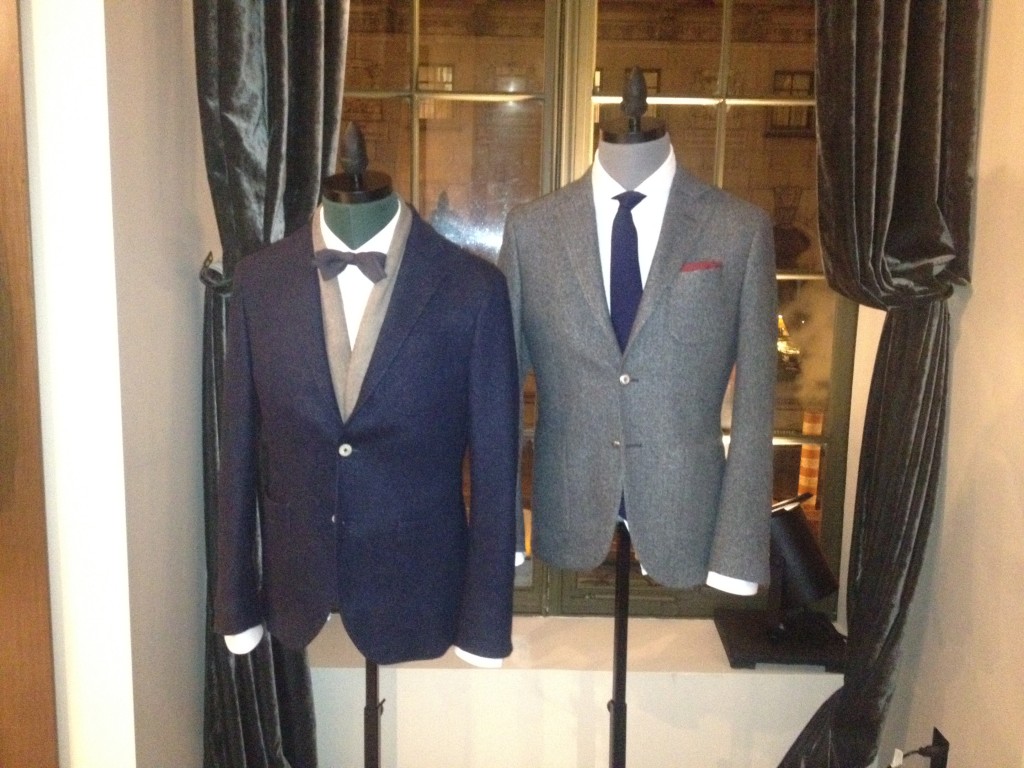 {These unisex candles are an amazing accent (and scent) in any home}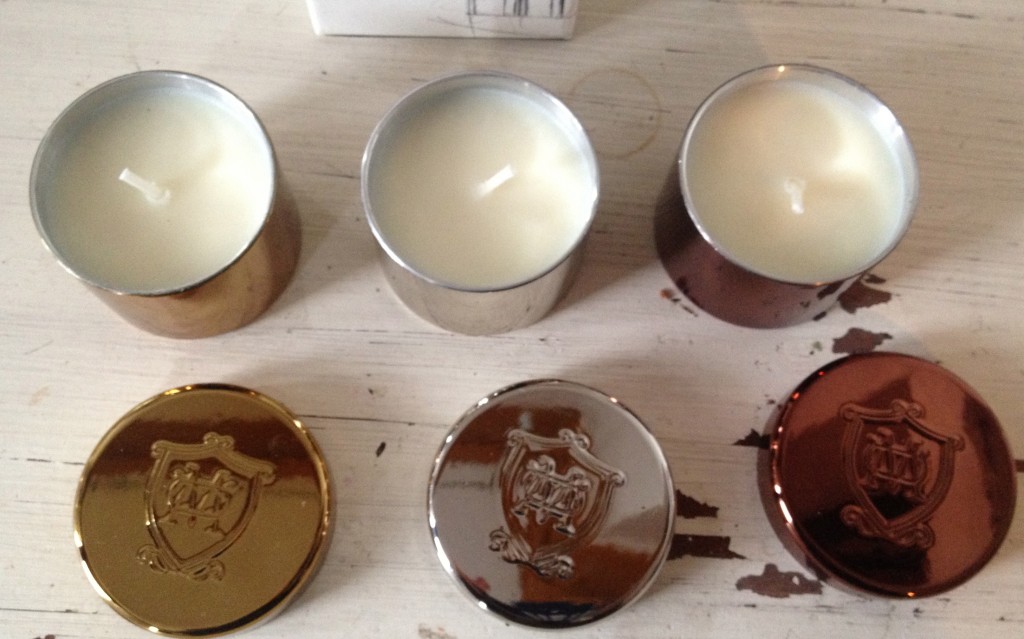 {Jazz-pop British artist Jamie Cullum performed at the opening party}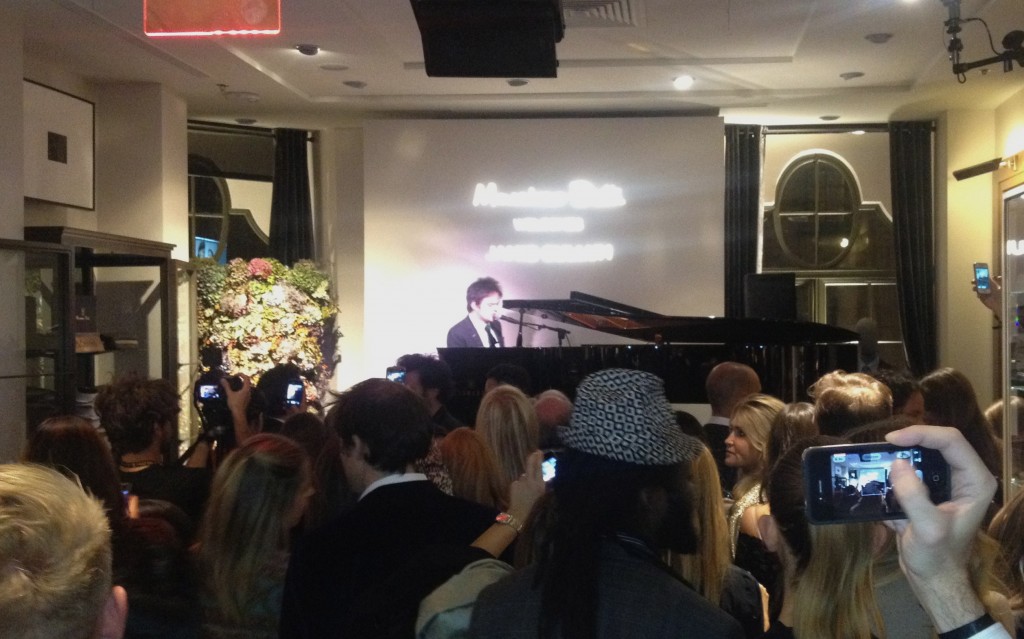 Massimo Dutti now open at 689 5th Avenue (between 54th St & 55th St). Learn more at MassimoDutti.com