-PC Fashion Corespondent, Tiffany Piñero of Tiffany Piñero Style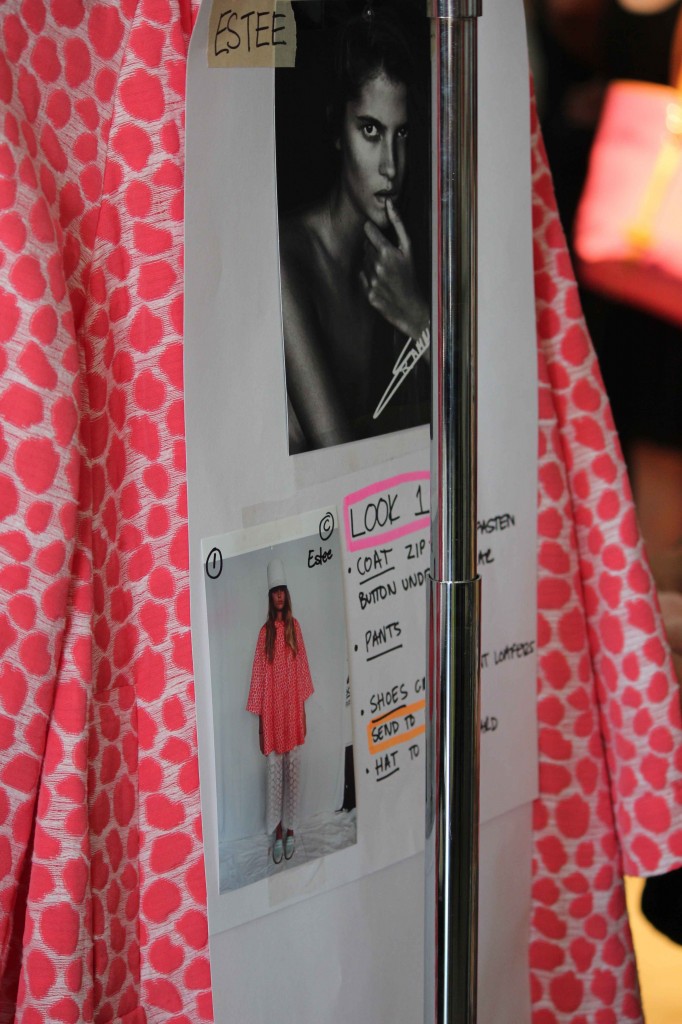 A highly anticipated show in the fashion week schedule, Karen Walker, was surrounded with even more hype when we got word our creative friends at Clinique would be on the beauty 1's and 2's. Clinique's Global Colour Artist Jenna Menard developed a make-up look to compliment Walker's collection that was based on "space-age optimism of the 1950's". Staying true to Clinique's aesthetic this look highlights classic beauty, but with a futuristic flair. The overall cosmetic styling was a "moon-kissed" effect coming from smudged eyes, soft skin and a vibrant iridescence on the lips.
If you are loving how Jenna pumped things up when it comes to the pout, she created that look by applying layers of Clinique's, Long Last Lipstick in shade Watermelon, and Colour Surge Eye Shadow Duo in Seashell Pink/Fawn Satin and Pink Slate. To add dimension and create a matte finish of your own, lightly dust a mixture of light pink and lavender eye shadow on top of the intense lip colour.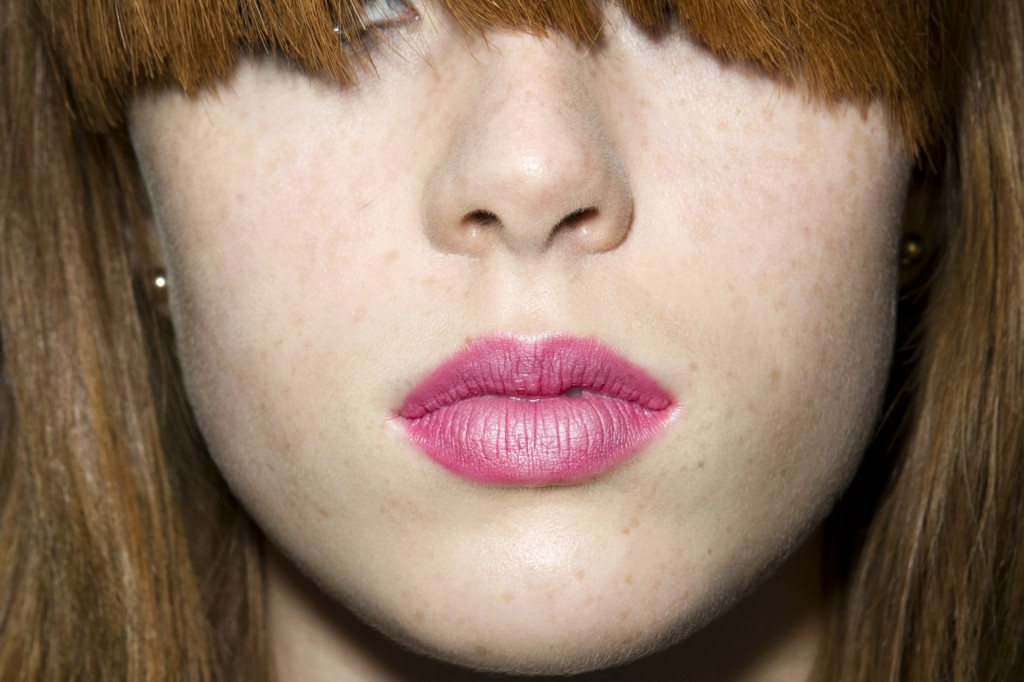 {Jenna Menard in action}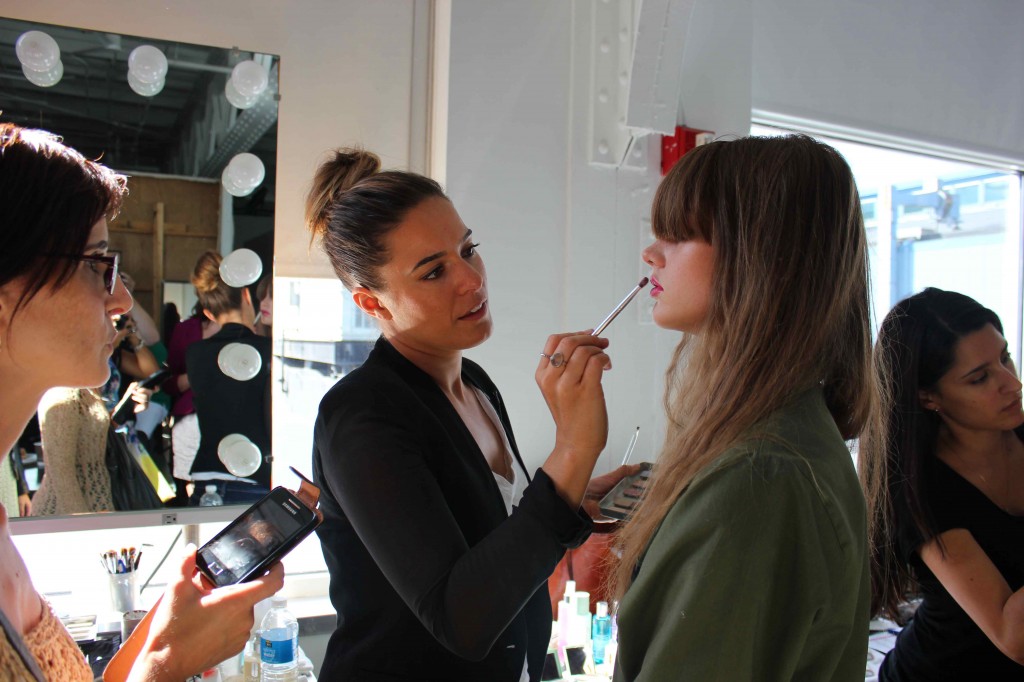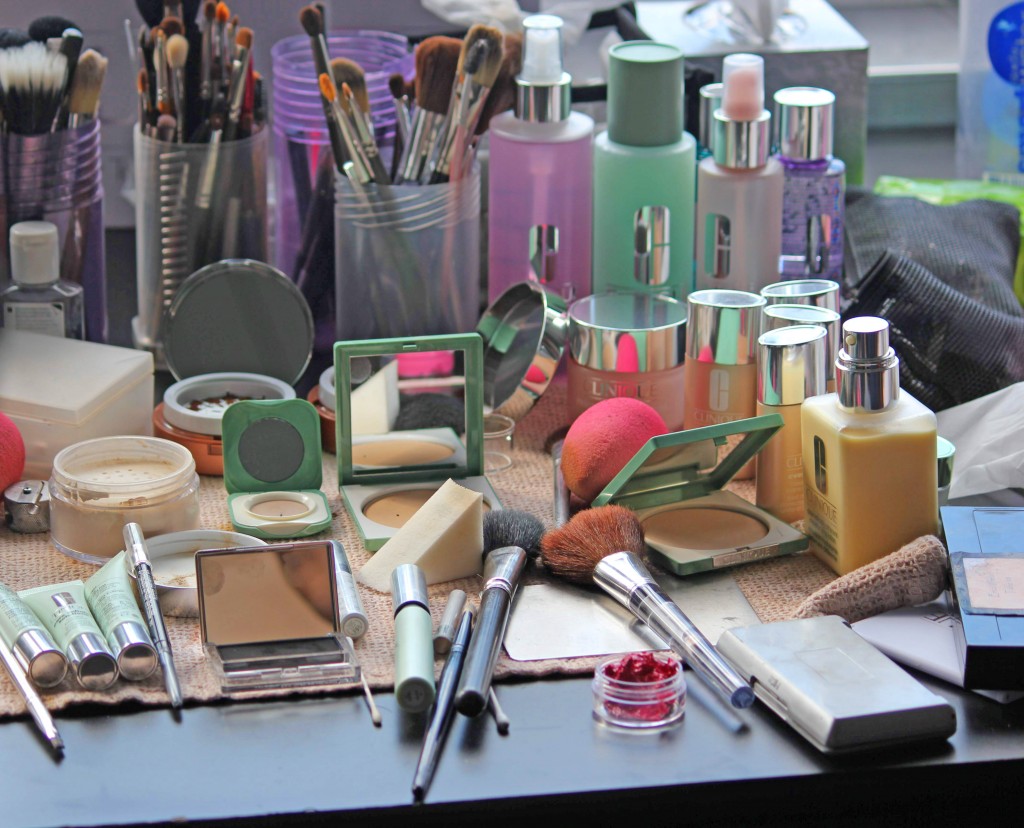 {From backstage to the runway: Karen Walker's Spring/Summer 2013 Collection}