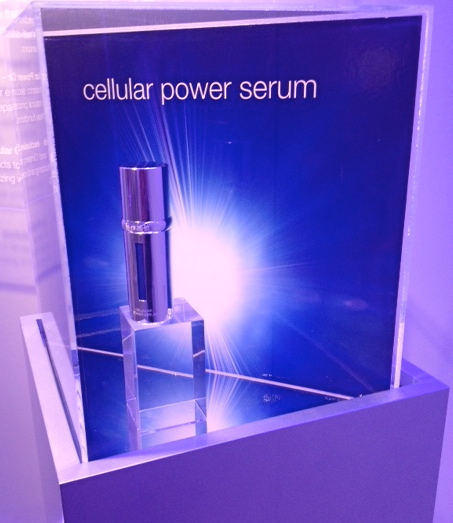 La Prairie fans take note! Come September, the skincare brand is adding a new product to their highly efficacious Cellular Power skincare collection; welcoming their new Cellular Power Serum. This potent, plant-infused serum packs a triple threat against aging by working to defend, restore and energize skin, while loading up on antioxidants to prevent free radical damage. Think of it as the creme de la creme (or rather serum) of skincare bodyguards.
The inspiration for this product came from fans of their Cellular Power Charge Night, looking for a comprable day product that encompassed the benefits of their cellular power infusion. However, unlike most products in a collection they are not recommended to be used simultaneously (it's like power overload) — plus both should be applied to clean face and at $475/bottle you should maximize every drop. So either use the serum during the day and power charge at night (or the serum both times without the power charge).
Also for the caviar lovers in the group, break out the champers and cheers to La Prairie. This fall celebrates the brands 25th Anniversary of their highly-coveted caviar collection. La Prairie was the first to uncover the unparalleled firming, nourishing and energizing properties of caviar extract enabling the launch of their Skin Caviar Liquid Lift ($500). Hosting the highest-ever dose of Pure Caviar Extract along with peptides and marine DNA nutrients, Skin Caviair Liquid Lift is formulated to deliver long-lasting firmness and wrinkle reduction. Cheers to that!