Sometimes all that glitters certainly is gold, especially when it comes to the World Gold Council. Or so we discovered when the team visited 632 Hudson, an amazing apartment mansion turned event space where the Council showcased the jewelry of some of their favorite gold designers.
Prior to this event I didn't realize such a council existed — although it makes sense! The Gold Council helps promote and support gold designers while keeping consumers informed of the importance of gold in the global economy. To say the exhibition was awe inspiring doesn't even begin to do the collections justice, but hopefully the pictures help illustrate our point.
Here 8 of our favorite designers that we're on display and our top picks from their collection:
1. There's something very Thor about these whimsical wing rings by H Stern
2. Personalized writing on your gold jewelry a la Aurora Lopez Mejia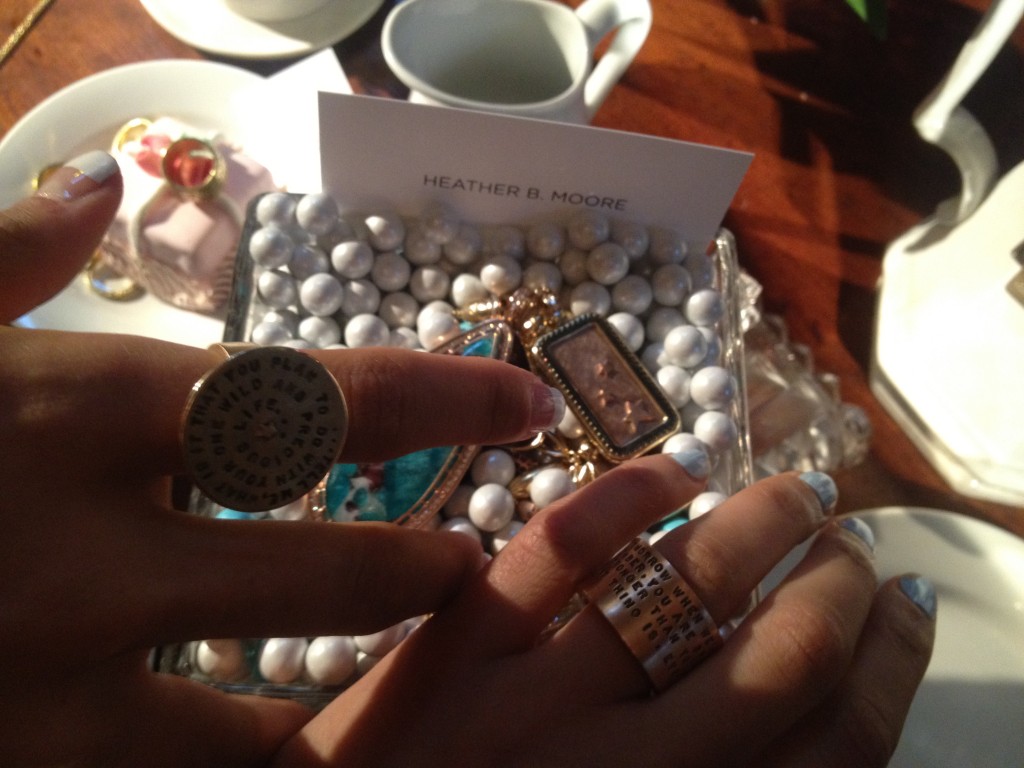 3. Elegance meets art with these dainty floral earrings by Carla Amorim
4. Intricate antiqe-like rings by Catherine Michiels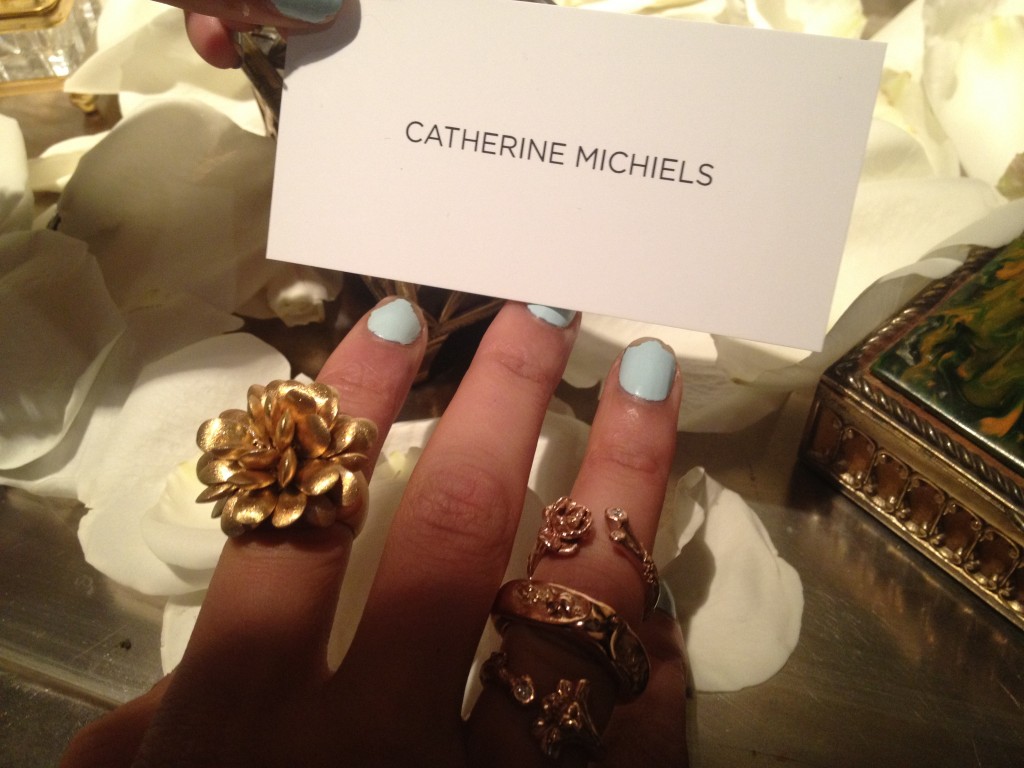 5. These unbelievable diamond and gold pieces by Hearts of Fire. The bracelets a mere $75K!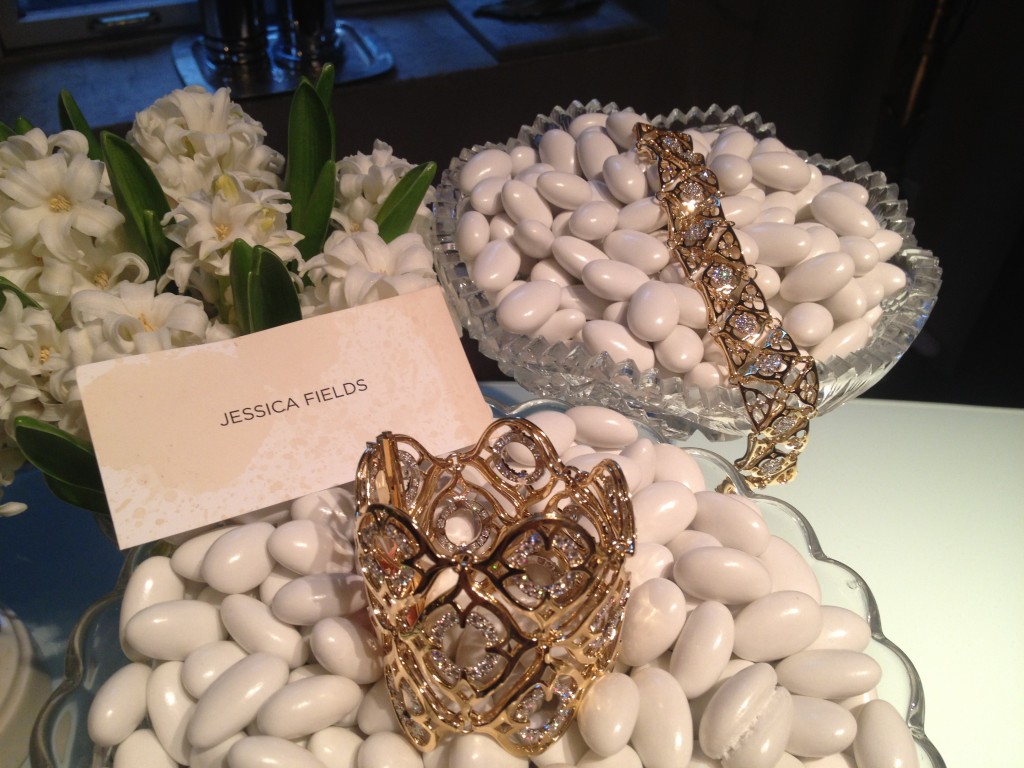 …and we got to try it on! *Jaw drops* (I'm wearing $75k!! Easily the most expensive bracelet to ever grace this wrist)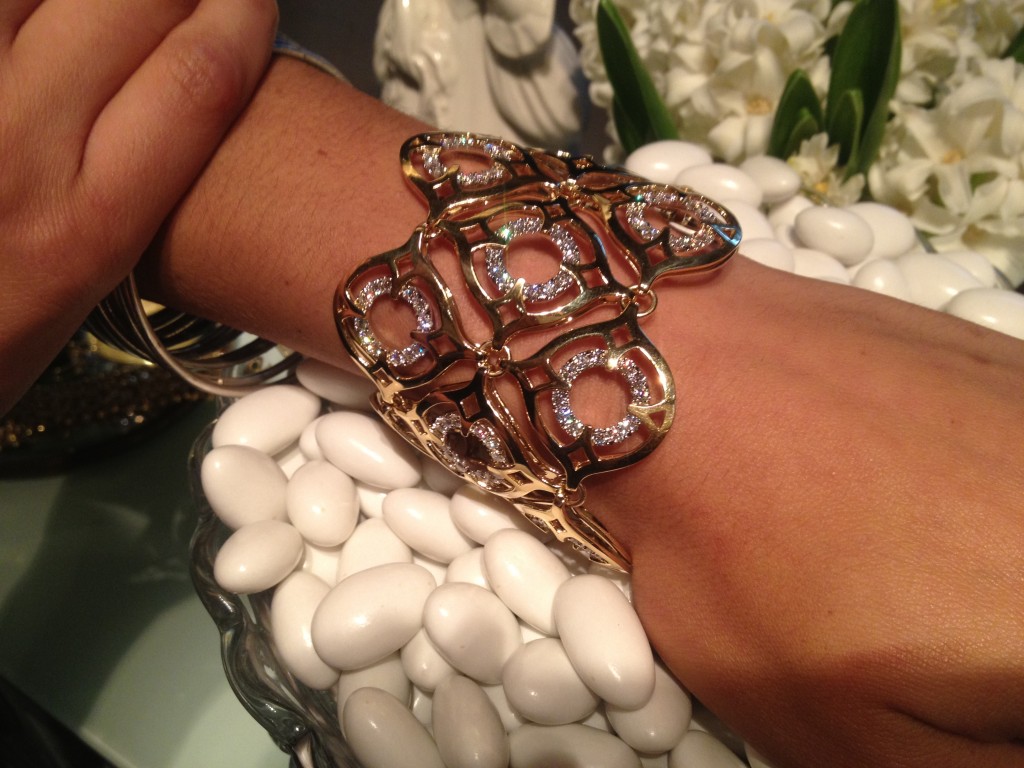 6. Simplistic and yet very unique arrow with diamond ring by L Frank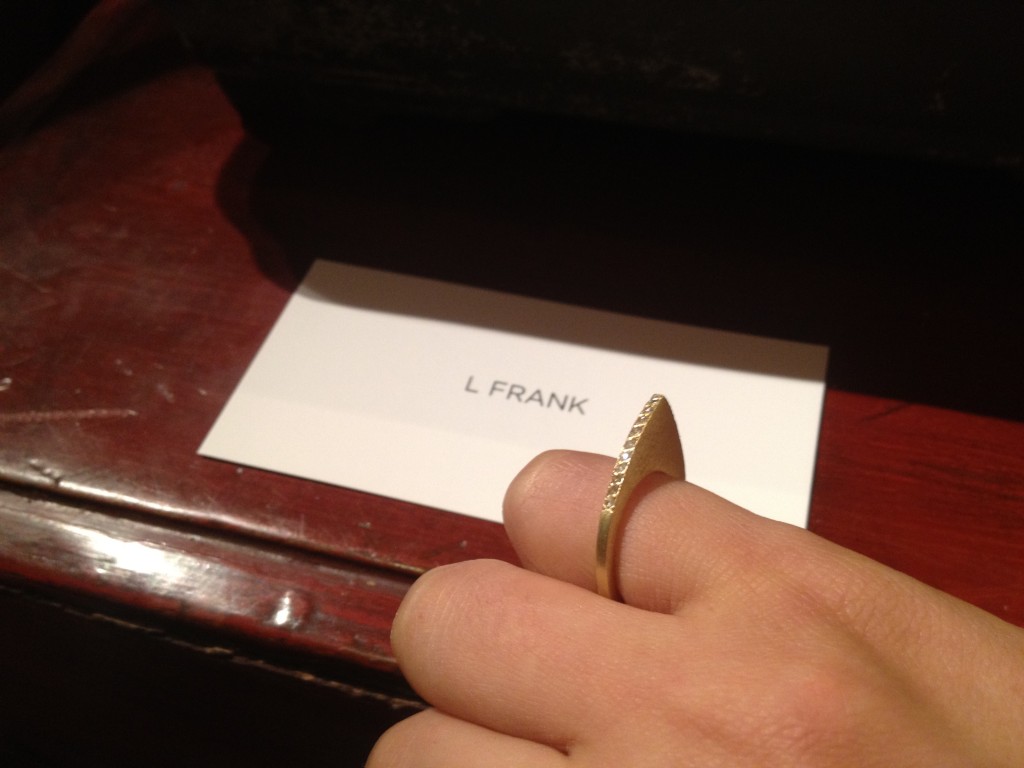 7. How fun are these bow-and-arrow Hunger Game-esque earrings by K Brunini?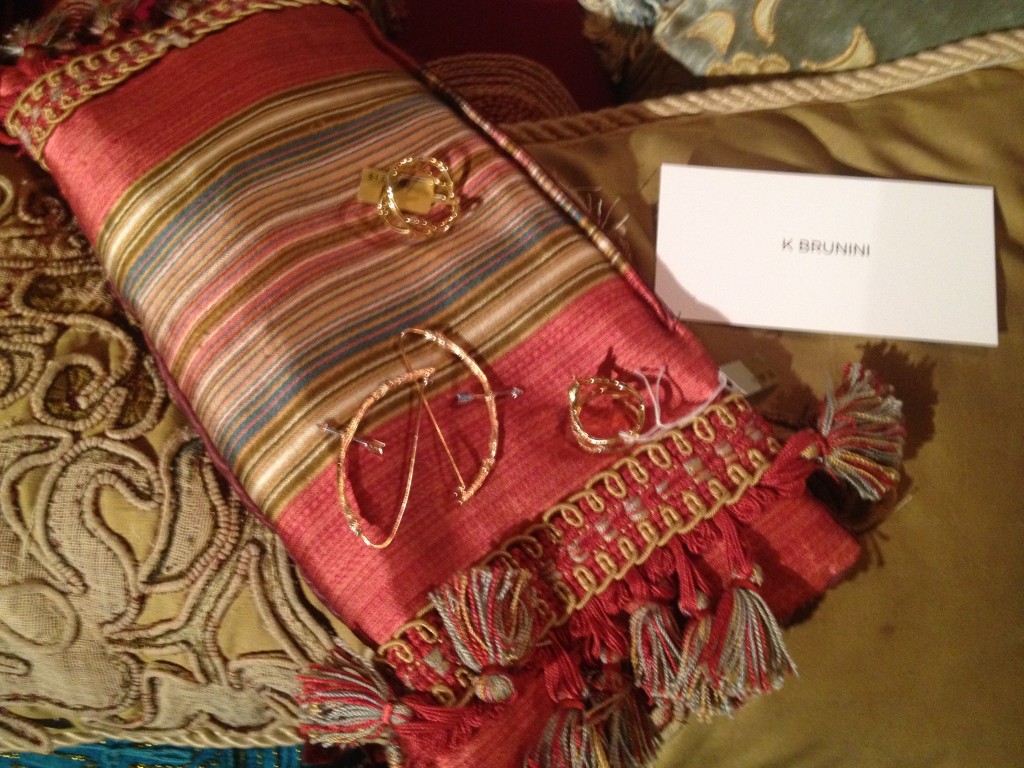 8. Gold, blingy diamond-shaped ring… by Hoorsenbuhs. Genius!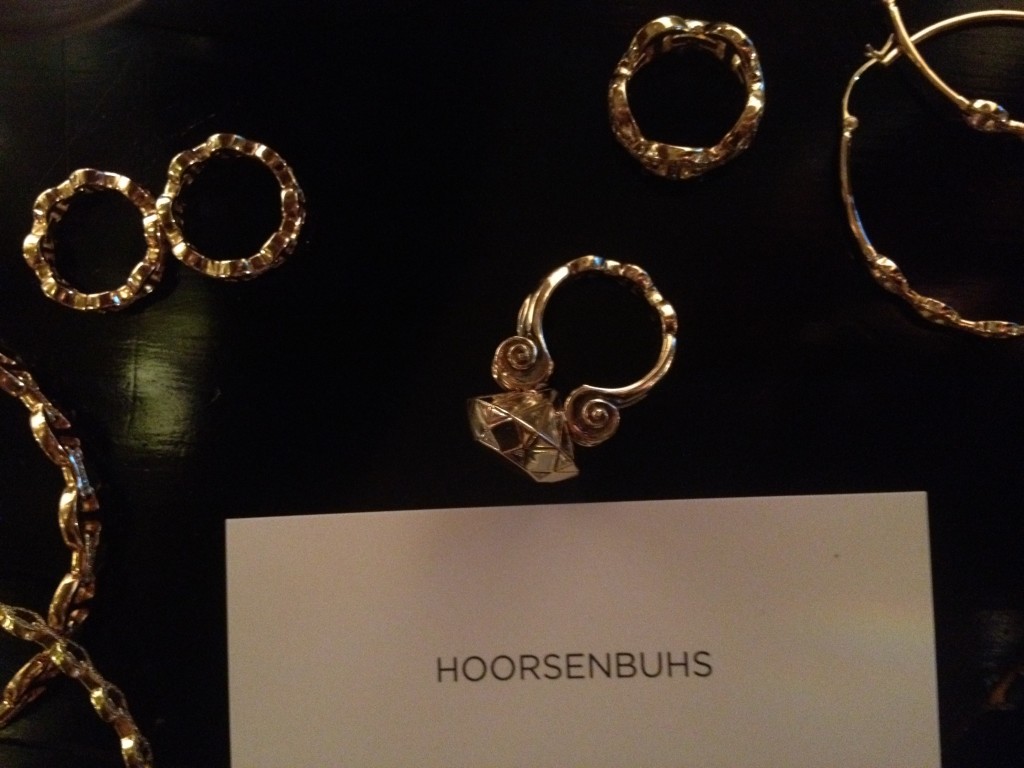 Seriously though, what's not to love? *Must try on gold diamond ring**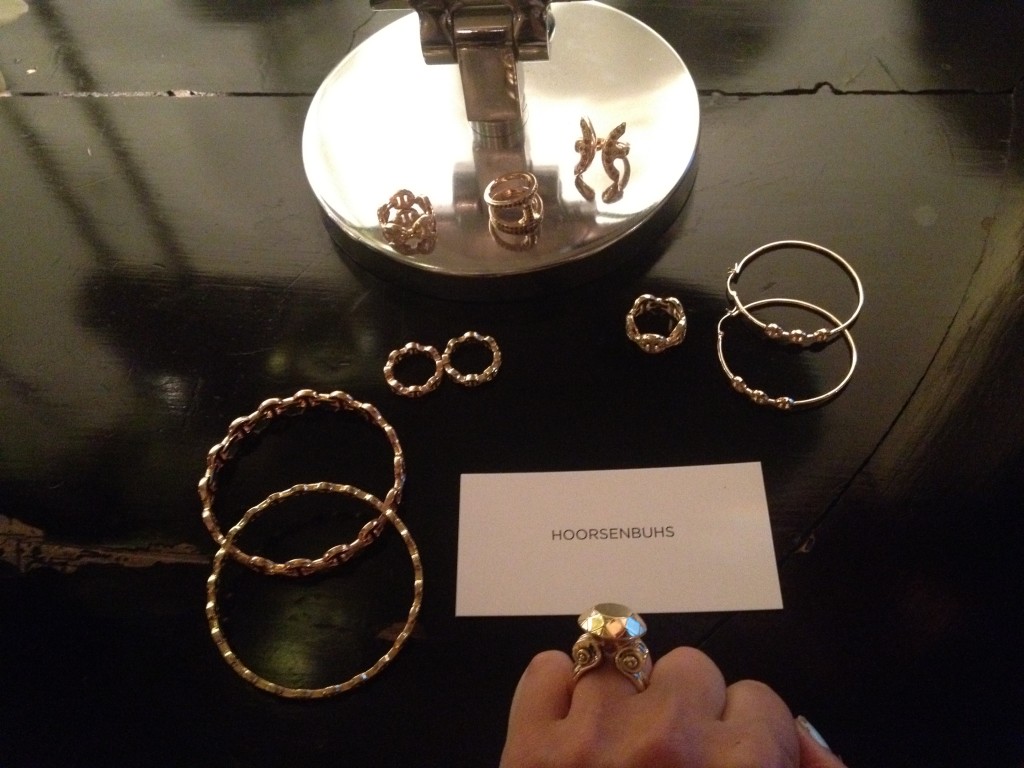 The World Gold Council strives to "ignite desire for gold jewelry" and let's just say, desire ignited. For more information, visit the World Gold Council website.