Not to get all Partridge Family on you, but there is such a reminisce of Come On Get Happy with the new summer collection from Clinique (right down to the 60s color scheme and flowers on the packaging, and bus tour they're putting on this weekend in the Hamptons). I just started using their new Superbalanced Powder Bronzer and it's not leaving my makeup case this summer. It's. So. Good.
GET YOUR GLOW ON!
Clinique has some radient summer launches starting with their new Superbalanced Powder Bronzer. The product is quite genius; unlike most loose powder bronzers, the compact acts like a shaver and converts the pressed powder to loose as you turn the compact so you can control how much product to apply. Then swipe in your powders brush, give that brush a few shakes (to even out the product and dust off the excess) and apply to your face, and neck if needed. The formula is fantastic. It sets so effortlessly onto skin without being cakey and offers a very natural-looking sun-kissed glow. I use it all over my face with a focus on the half circle going from my forehead to cheeks. It feels very light and the pigment stays even from the moment it hits your face (it's not like one of those strong bronzers where if you put too much you have a dark streak that you really have to work in to dissolve). Clinique recommends it for nearly all skins, since even drier types tend to get a little oilier when temperatures rise.
GET (event more) HAPPY!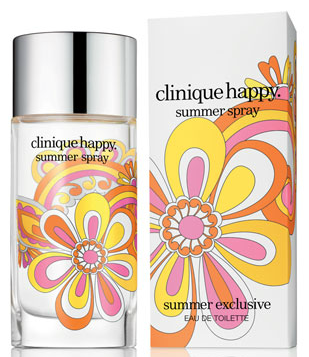 What would summer be without a new addition of Clinique's cult classic, Happy! Clinique has launched a limited edition Clinique Happy Summer Spray, which can be described much like the packaging it comes in; Reminiscent of happy, sunny days, this floral fragrance takes the heart of the original Happy coupled with warm, citrusy notes for a summer vibe.
Clinique has additionally created the ultimate sun-kissed glow how-to on their site. See the products they recommend and how to get the look: HERE
Headed to Montauk? Mark your calendar!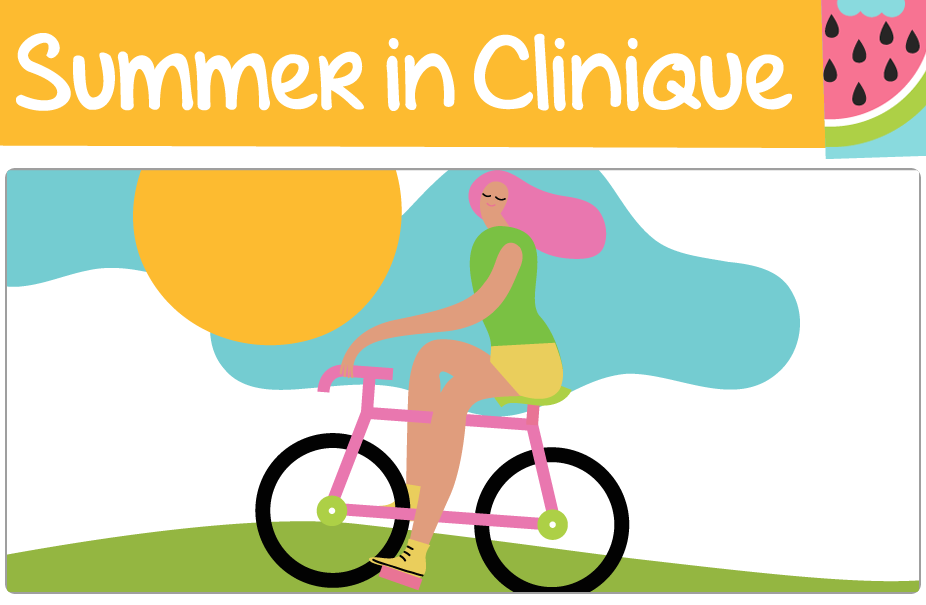 Celebrate Summer In Clinique! From July 30 – July 1st, Clinique mobile beauty studio beach truck will be visiting the Hamptos so people can easily purchase their favorite Clinique summer beauty essentials on-to-go. Guests will also receive sweet treats and summertime giveaways.
Saturday, June 30th: 12pm – 4pm, Surf Lodge, 183 Edgemere Street, Montauk, NY
Sunday, July 1st: 12pm – 4pm, Sole East Beach, 90 Second House Roads, Montauk, NY