When evaluating a salon there are basic principles we judge on (whether we're conscious of it or not); the first being the most obvious of how great our hair looks. The rest comes down to the experience; how pleasant the staff is, was their a wait despite having an appointment, how was the atmosphere… Rarely does a salon exceed on all fronts the way Salon Ruggeri did.
If you're looking for a flashy sign (or any type of sign), trendy music or a big scene, you've come to the wrong place. Salon Ruggeri is a whole other type of fabulous. If Eloise had an aunt that owned art galleries and invited you for afternoon tea at her apartment, this would likely be more aligned with what you would expect to walk into. The interior is exquisite — a mix of colorful furniture, with vibrant wall paper in one room and a perfectly crafted display of art in the other. Spanning over two, living-room size rooms (one for cutting/styling, and the other for hair color appointments), the salon houses only a few customers at a time to really hone in on that one-on-one experience. If you're someone that values privacy, or a tranquil experience while getting your hair done, this is definitely the place for you.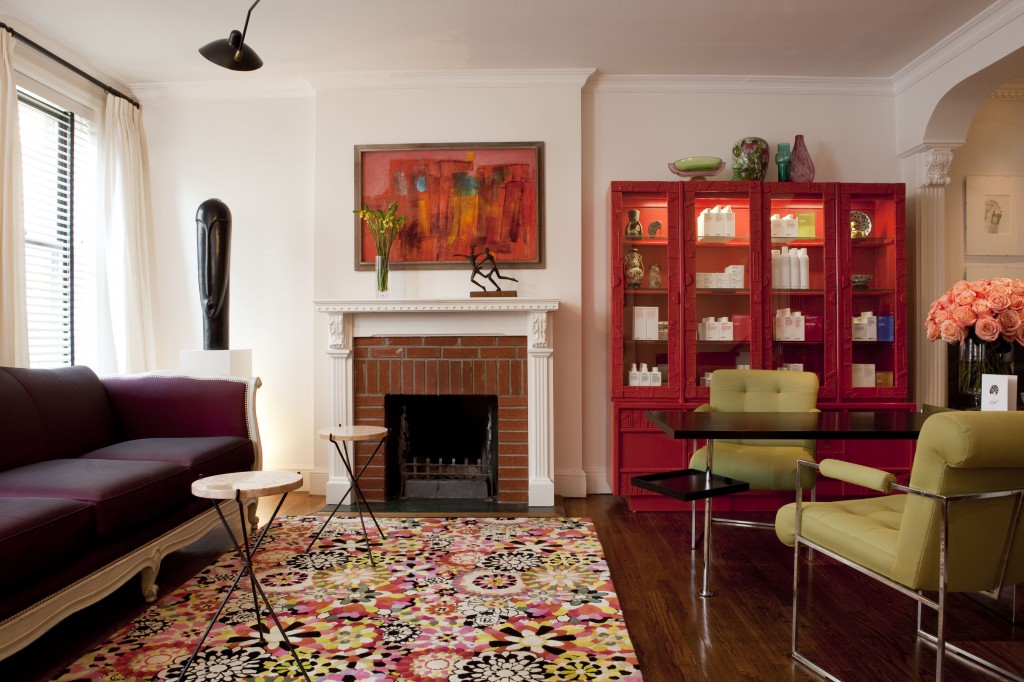 When I was there, I had the room all to myself. Just me and my lovely stylist, Cassie of whom I liked instantly enough to take the lead on my hair style — I just asked for party-ready hair for a big night out. As a result I got the most gorgeous Brigitte Bardot-like, 60s bombshell blow-out. It was packed with volume and shine (without being sticky or crazy on the hairspray) and so undeniably glamorous. It lasted 3 days!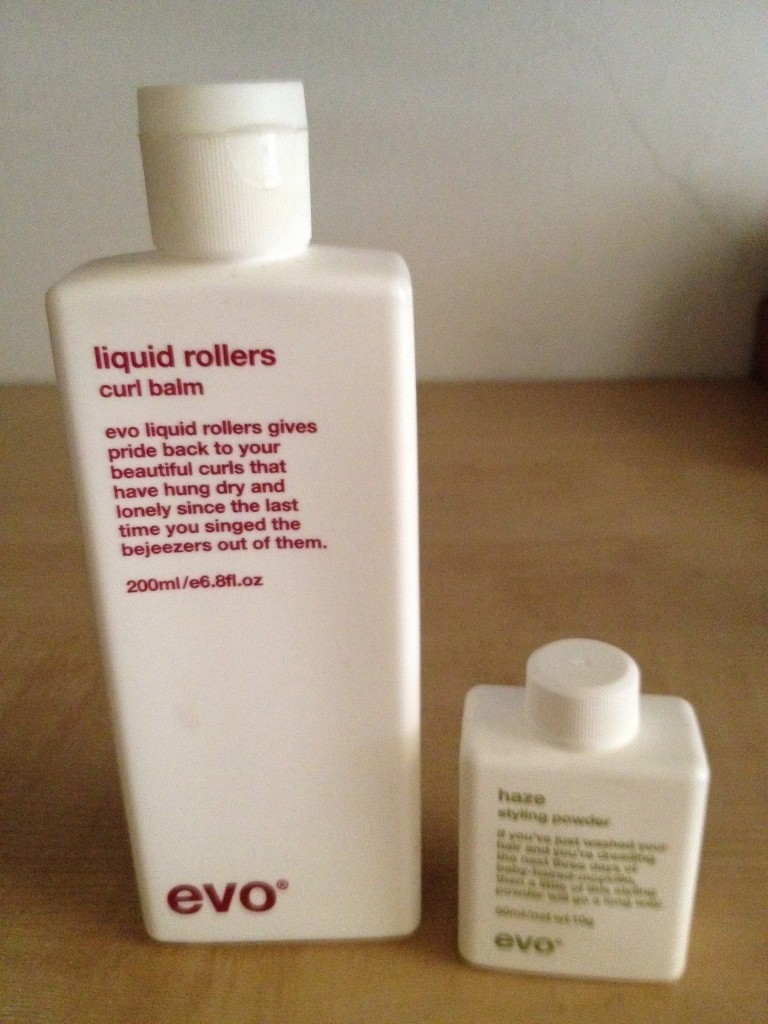 Cassie also introduced me to a new Australian-based product line (or rather new to the US), evo, of which she used in my hair. Since volume and a solution to wearing my hair naturally curly are my main hair concerns she recommended evo's Liquid Rollers (if you like light creams that help reduce frizz and define your waves or curls, you need to try this) and Haze (a dry shampoo + volume powder that absorbs your oils while giving you a 'Bump It' effect). Haze had a hand in helping my blowout last so long…
Considering they specialize in everything – you  can't go wrong, whether you're settled for a complete makeover, fixing a botched job, or a standard blow-out. It's no wonder Salon Ruggeri was named "2011 Pick for Hair Cut" in InStyles Annual Beauty Black Book issue.
Salon Ruggeri, 153 W. 18th Street 2nd floor, NYC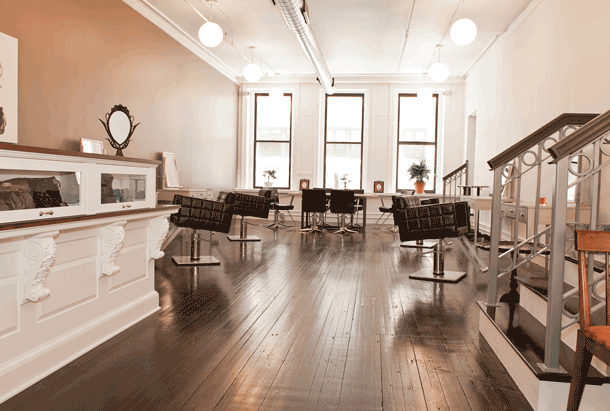 And funny story… for all of you Bostonians, if you're looking for a fantastic salon with some edge, try Trephin. Set in a big loft, it has a very Williamsburg-chic vibe to it… Go see Brian Rand, he was awarded the The Best of Boston 2011: Women's Haircut award, and needless to say I was turned onto him and the salon by my mom, (who after a lifetime in Boston and trying just about every salon has deemed it her favorite and is a loyalist). She took me over the holiday and not only did he do a great job on her hair, but guess what I see sitting on the shelf — evo products. Apparently, the salon just picked up the line (and was surprised that I was familiar with it as they are one of the first to pick it up in Boston). The perks of being a beauty blogger! And thus I have concluded that evo has great taste in hair salons and if I ever move out of the NYC/Boston area I'll follow their distribution path to find my next great salon.
Trephin, 25 Temple Place, Boston