Walking through the soon-to-be fall collection for Ann Taylor, I felt a very 60s vibe from the line. Far from anything hippy, I'm talking 60s Parisian professional mixed with some very Pan Am-like pieces. Leopard also seems to be the print of choice for the season, which was styled against red gives it a great pop!
This is the first season Ann Taylor is experimenting with printed pants (which have a little stretch), and are continuing to expand on their bridal collection.
My eye immediately went to the most amazing leather weekender bag (comes in black and brown). Turns out it's modeled after a vintage Ann Taylor bag from the 70s that someone on staff had and it's so chic they decided to bring it back. I'm so glad they did!
Select pieces from the collection will as soon as August with others arrive between then and November.
{I want this weekender bag!}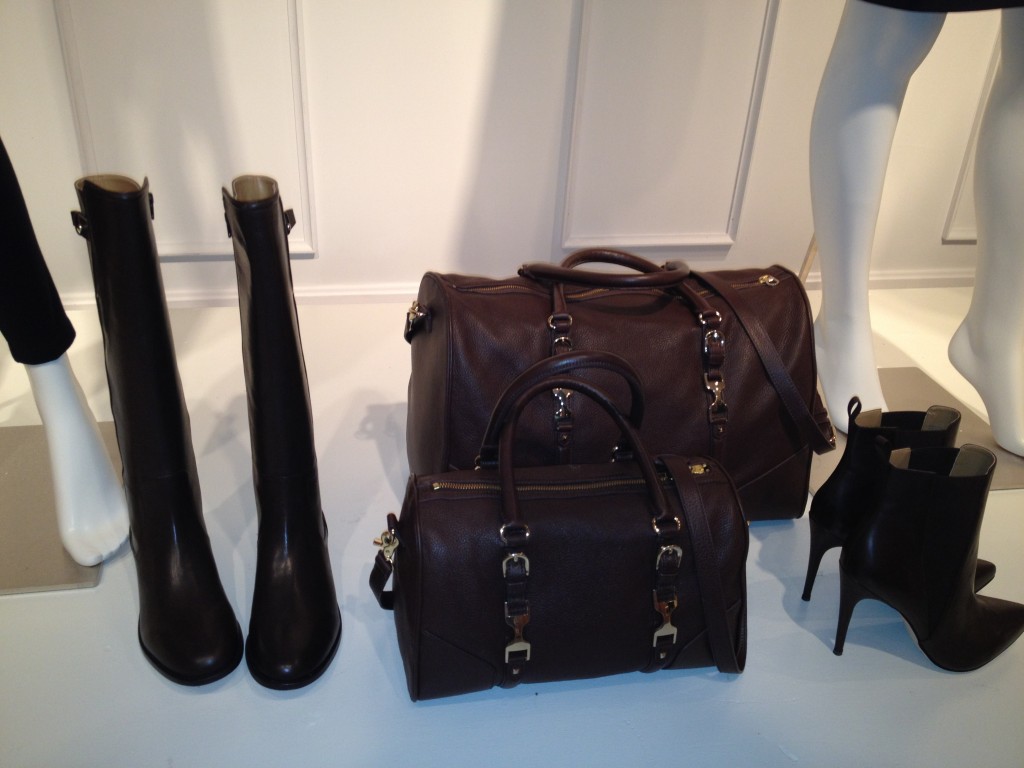 {Love the leopard prints against the red contrast}
{Cape with pockets!}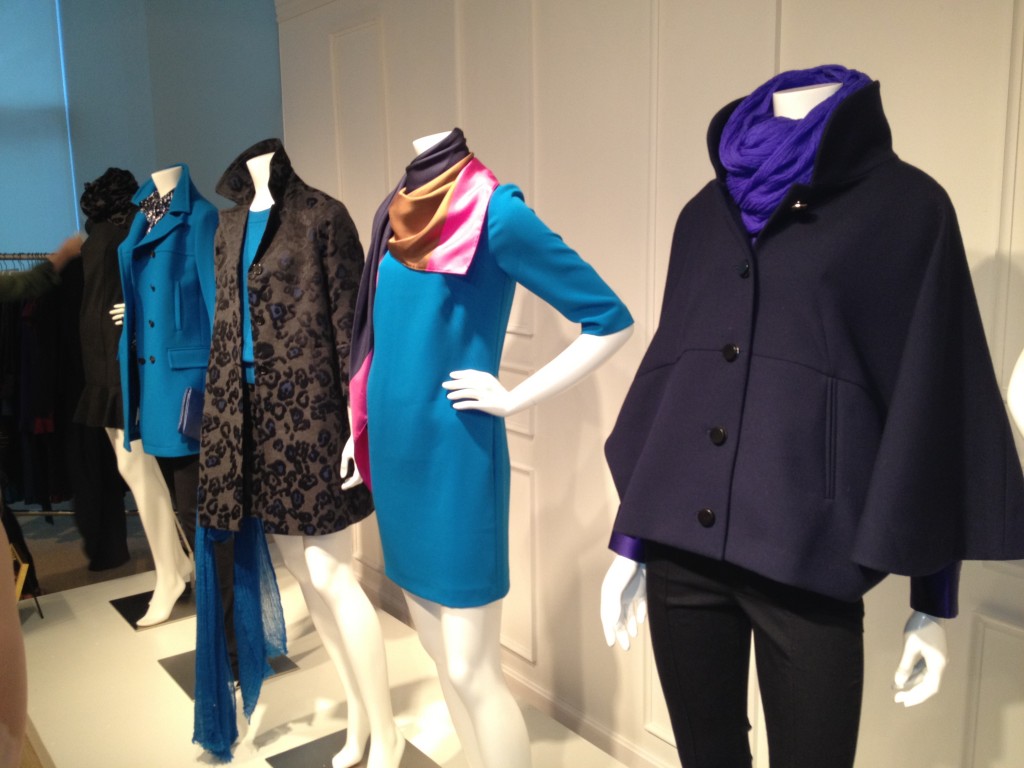 {These pink leather gloves are so chic!}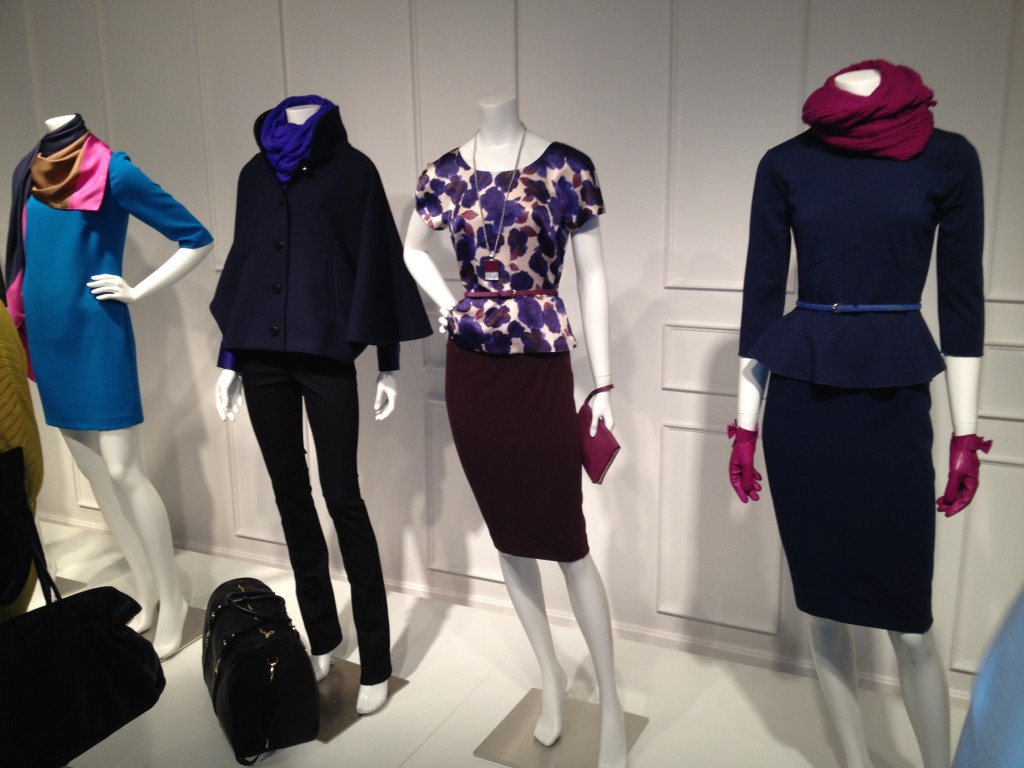 {Bridal collection launching end of August}