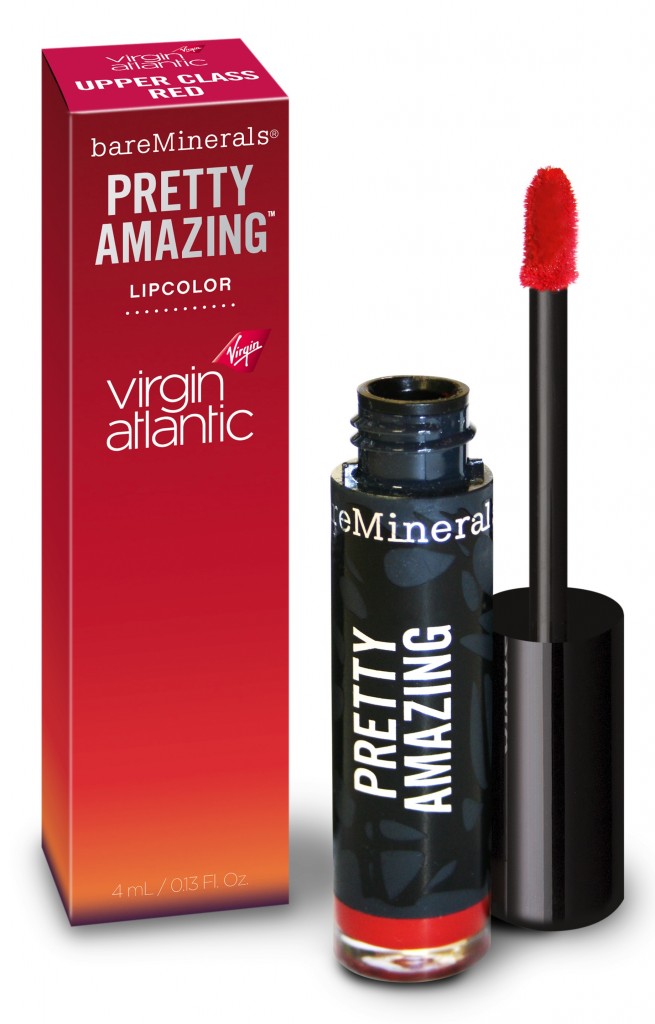 Pucker up Virgin Atlantic passengers, the airline is partnering with cosmetic brand, bareMinerals to produce an exclusive lip color shade "Upper Class". The debut of this lip color will mark the launch of the airline's redesigned Upper Class cabin which takes to the skies this month.
The airline has selected the award-winning makeup brand bareMinerals to develop the perfect lip product recreating the iconic 'Virgin Atlantic Red' – giving high-flying passengers the chance to experience the jet-set glamour and style synonymous with the airline's distinctive cabin crew, who are known worldwide for their iconic red lips, suits and shoes.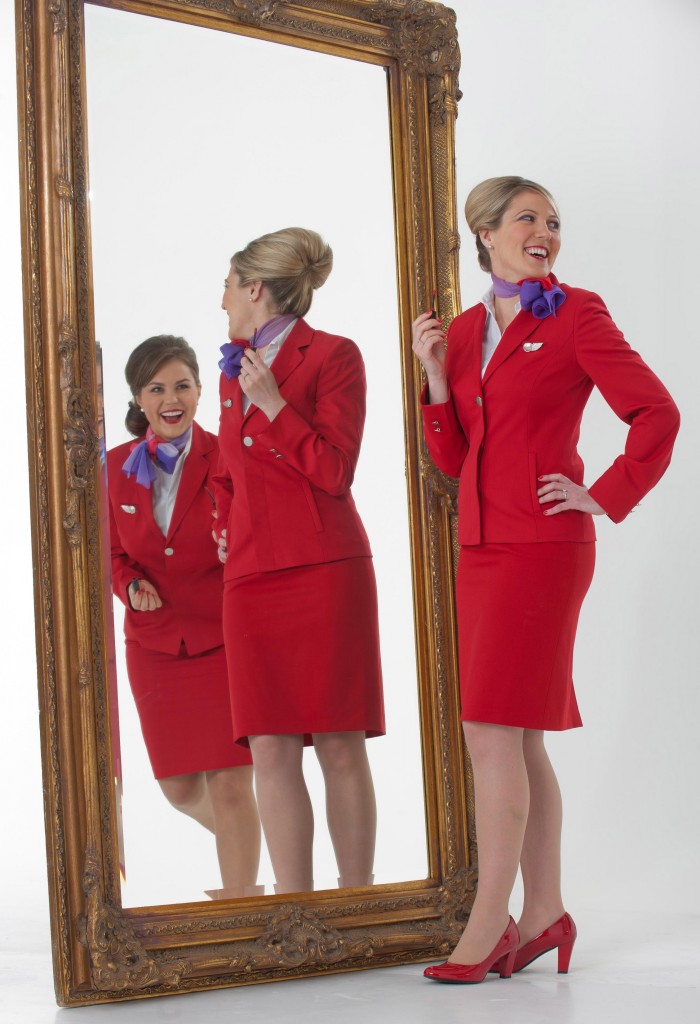 "Red hot lips have always been a trademark of our cabin crew, signifying the strength and confidence they embody," noted Rebecca Creer, Senior Spas and Grooming Manager at Virgin Atlantic Airways. "With the launch of 'Upper Class Red', one of Virgin Atlantic's most iconic attributes is finally being made available to passengers. Meaning one swipe of this color is all you need to create a classic and timeless look – something our cabin crew can certainly vouch for!"
Now available, "Upper Class Red" will premiere on-board and in clubhouses at Heathrow, JFK and Gatwick and retail for $16.
Go behind the scenes with Mim Allgood, Virgin Atlantic's Grooming Manager for an in depth look at getting Virgin Atlantic's signature look.
http://www.youtube.com/watch?v=Q5wPOb_eskU