Diane von Furstenberg has been busy! Well, I assume she's always busy, so maybe I should say busier… She recently launched two partnerships; the first with Live Worldly to create Brazilets, a limited collection of wish bracelets and the other with Gap to launch a spring collection for Gapkids and babyGap.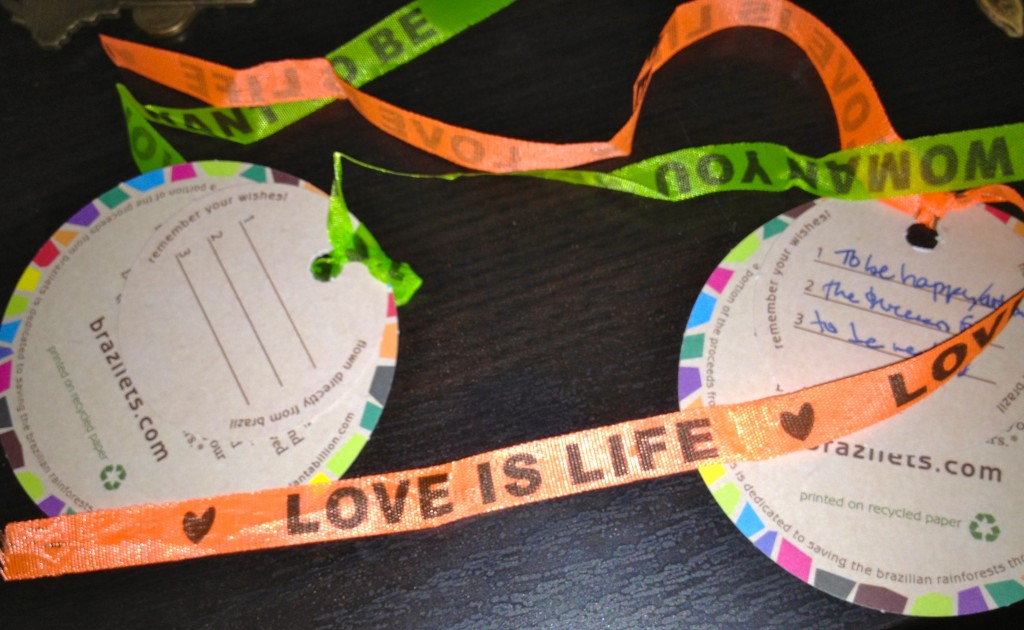 The Live Worldly and DVF Brazilets come in a plethora of colors and are available with two different sayings, 'Love is Life', and 'Be the Woman You Want to Be'. The packaging includes 3 lines for you to write three wishes. Tapping a 200 year-old tradition from mystical Bahia, Brazil to bring good luck, you wrap Brazilets around your wrist and tie three knots, making a wish with each knot. When your bracelet naturally falls off, it is believed that your three wishes will come true. The bracelets ($5) can be found at DVF locations and www.liveworldly.com. 20% of all proceeds go towards 'Plant a Billion Trees' Plantabillion.com which is dedicated to planting one billion trees in the Atlantic Forest – the most endangered forest in Brazil.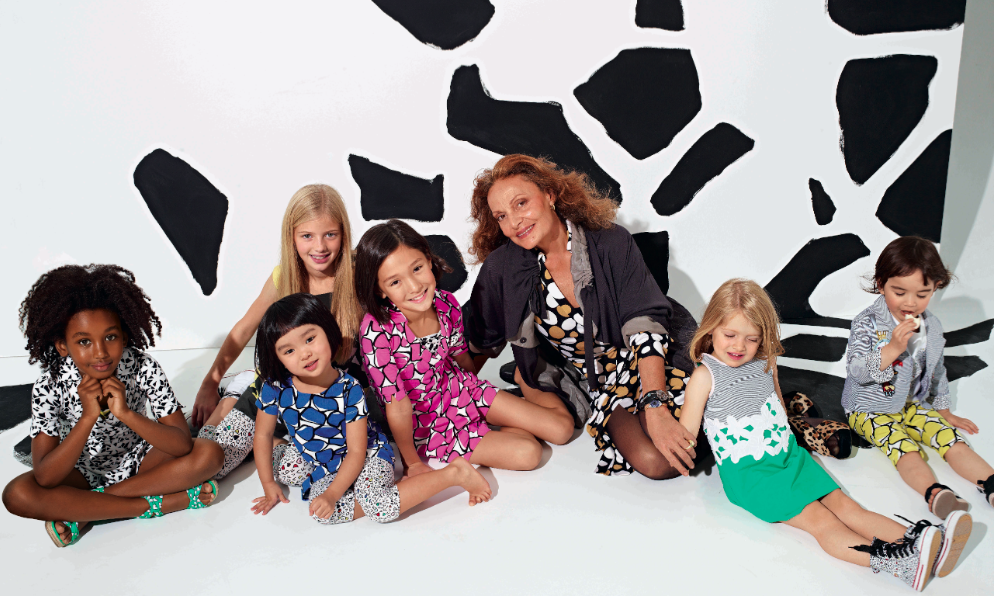 Diane von Furstenberg is also partnering with GapKids and babyGap this month to launch a children's collection, dressing girls from newborn to age 14. This collaboration is the first between DVF and Gap and I wish it extended to adults considering I'd love me some DVF designs at Gap prices…
http://www.youtube.com/watch?v=v44UwlFpVXE
"I am thrilled to collaborate with Gap on this playful collection for girls. It is timeless…colorful…effortless. That is very DVF!", says Diane von Furstenberg. The collection features iconic DVF prints, signature silhouettes and a bold color palette. Filled with summer wardrobe essentials, the line includes easy t-shirt dresses, jersey tanks, graphic t-shirts, blazers, capri leggings and swimwear. The iconic DVF wrap is re-invented with a child-like higher waist detail, in structured cotton or as a jersey romper shape for babies and toddlers. Accessories include printed knot sandals, sunglasses, beach bags and sunhats. Prices range from $20.00 to $120.00.
The collection will launch in the US on March 15th and internationally on March 28th.