While watching Rebecca Taylor's Fall 2012 collection go down the runway, one major theme jumped out at me: darkness. Nearly all of the looks she presented used dark and layered looks, and only one look was simple and bright—a blue floral maxi dress. Where in past years Rebecca Taylor's Autumn collections have included levity and feminine detail, much of this year's collection was masculine, dark, heavy, and layered.
Fall 2011: Simple, Feminine, and Bright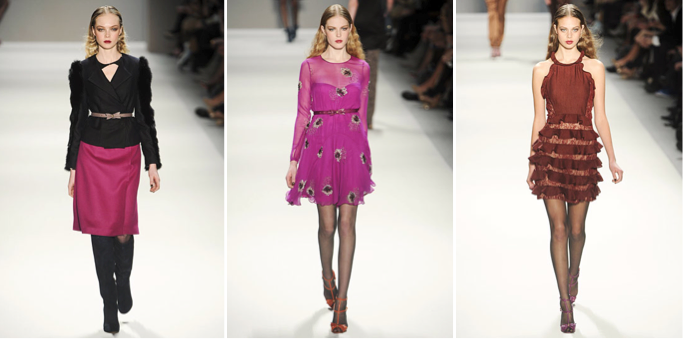 Fall 2012: Layered, heavy, and grayscale.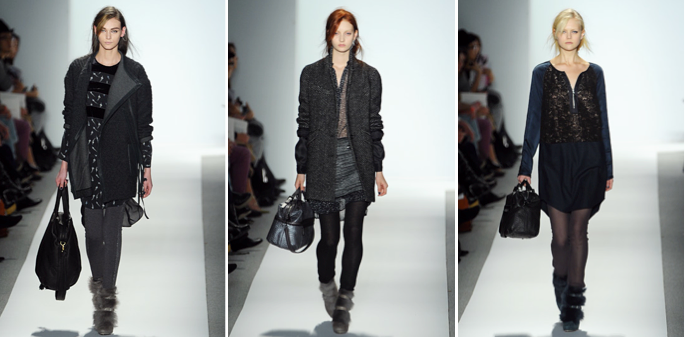 But the feminine detail so characteristic of Rebecca's past lines isn't gone—not by a long shot. In fact she introduced a silhouette both perfectly classic and feminine, in its high waist and exaggerated hip, and modern, with fine mesh detail highlighting the sharp angular pattern used in its construction: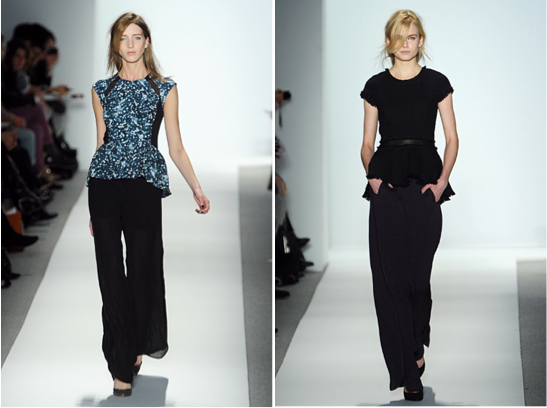 Photo courtesy NYMag
-Pretty Connected contributor, Elizabeth Claire Burke