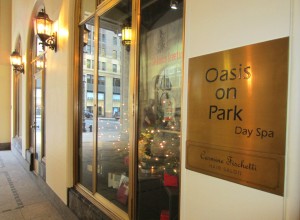 For the past 10yrs Oasis Day Spa has been a hidden gem, nestled in the basement of it's Park Avenue location. Quiet, tranquil and private (adjectives you rarely associate with NYC), it's like my dream bat cave, and a perfect afternoon retreat to shut out the world and bask in some much needed pampering. I celebrated their 10th birthday with a facial! Oasis Day Spa is one of the few locations that I have found that uses CosMedix; which is a highly efficacious, advanced cosmeceutical line, that just so happens to be my mother's favorite skincare line (and she's a very picky woman). If you're in need of a facial and looking for someone to tell it like it is and give you the best advice for YOUR skin, ask for Evelyn! She's lovely and so knowledgeable. If you're looking for a yes-man (yes-woman?), maybe ask for someone else.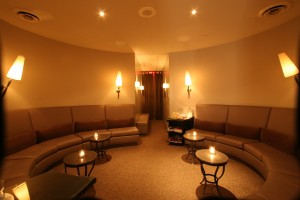 This month, in honor of Valentine's Day, Oasis is running a variety of specials to help you celebrate coupledom… In addition to the ever-popular Side-by-Side Massage ($240) and Side-by-Side Facial ($240), Oasis is affectionately offering:
The Romance Package – This package includes a 60 minute Side-by-Side Massage at Oasis Day Spa, plus a gift card to an amazing restaurant of your choosing – Artisanal Bistro in Manhattan, or Red Hat on the River in Westchester.  $320 (value of $360).
The Couples Duet Package – This romantic spa package includes a relaxing 60 minute Side-by-Side Massage, followed by a rejuvenating 60 minute Side-by-Side Facial. A Valentine-themed aromatherapy experience can be added to the spa services – choose from Rose Garden or Chocolate.  $420 (value of $480).
Red Velvet Sugar Scrub – Indulge on a bed of rose petals while brown sugar and romantic aromatic oils (your choice of Rose Garden or Chocolate) are combined to gently smooth away dry skin under European Vichy Showers, leaving your skin velvety soft to touch. 30 minutes, $75.
V-Dazzle Your Valentine – This couples their famous Brazilian bikini wax, with a little something special for V-Day…a fabulous Swarovski crystal design application! Application lasts up to 7 days. $75.