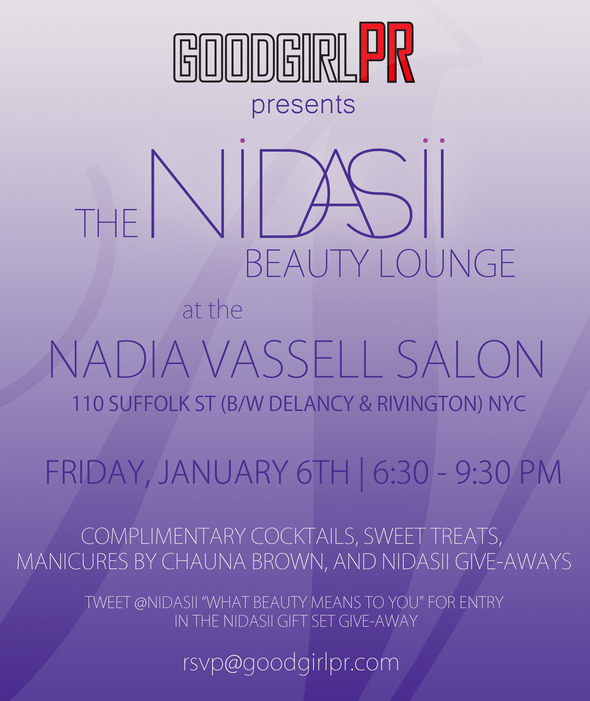 Happy new years friends!
I have been terribly out of touch and hibernating! The cold weather has kept me indoors with some quality self time to disconnect. However, it's a new year and a great way to always celebrate is with some much deserved pampering!
This Friday (1/6), our good friends at GoodGirlPR are hosting The Nidasii Beauty Lounge at the Nadia Vassell Salon.
Complimentary cocktails, sweet treats and manicures by Chauna Brown, and Nidasii giveaways!
WHEN: Friday, January 6th, 6:30-9:30pm
WHERE: Nadia Vassell Salon, 110 Suffolk Street (between Delancy & Rivington)
RSVP at [email protected]
Happy new years!