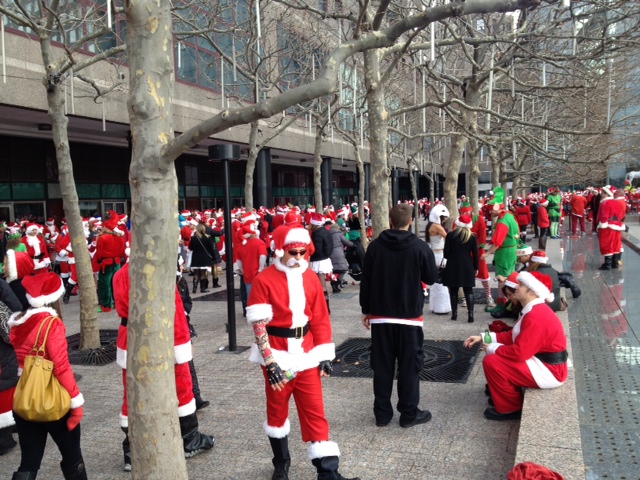 That's right NYC, it's that special time of year, when Santa's unite! So put on your best Christmas costume and join in on Santacon!!!
What is Santacon? Pretty much what it sounds like… Organized by Santa, himself (it says so on the website!), you show up with two non-perishable food items to one of the starting points (North Cove Marina at the Wild Financial Center or the Brooklyn Bridge Park at the intersection of Old Fulton Street and Water Street) and join your fellow North Pole residents on a epic bar crawl through the city.
Details posted on nycsantacon.com. Follow them on twitter @santacon or follow me today @PrettyConnected.
I'll be updating this post throughout the day with pictures.
Ho ho ho!
Pictures from my first Santacon!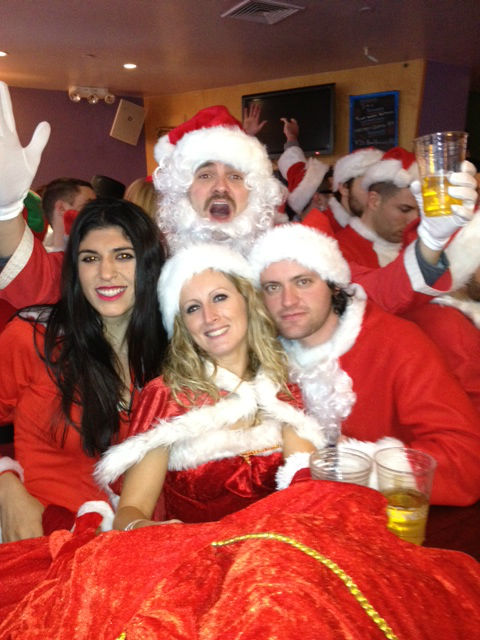 Santa-Lara – I got crafty and between Beacon's Closet, Duane Reade & a lot of glue, I made a costume!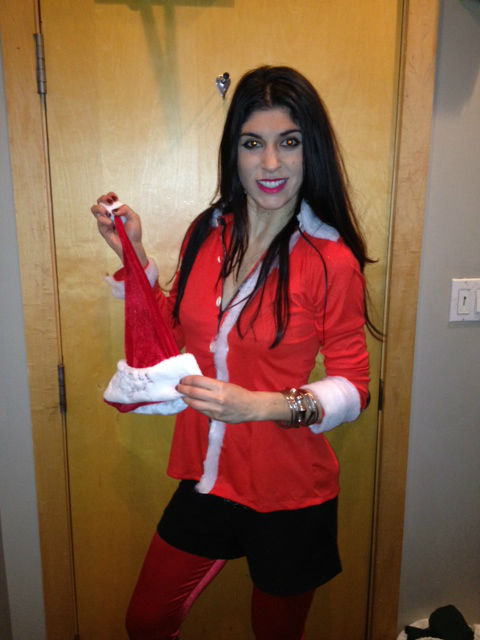 Santa-Baby