Well the title of this post pretty much sums it up! And I'm so excited!!!! After a long line of designer collaborations (Karl Lagerfeld, Stella McCartney, Comme des Garçons, Jimmy Choo, Lanvin, and Versace), H&M has announced their spring designer collaboration will be with one of my favorite Italian brands, Marni. Famed for its original prints and bold colors, founder and creative director, Consuelo Castiglioni, has created a spring collection for H&M for both women and men that captures the essence of Marni. Available from March 8, 2012 in over 250 stores worldwide and online, the collection features both clothing and accessories at H&M's prices,  making Marni designs more accessible then ever!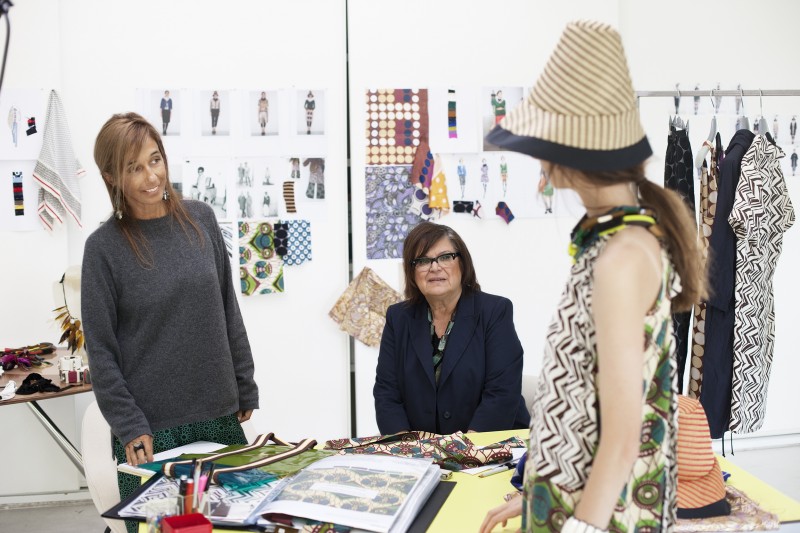 "I wanted to create a true Marni wardrobe by revisiting all our favorite pieces in signature fabrics and prints. As always, I love juxtaposing prints and colors, mixing modern tribal with Bauhaus graphic and adding sporty utilitarian elements," says Consuelo Castiglioni, Founder and Creative Director.
"We all love the collection here at H&M and we believe that our customers will  feel the same way. Marni has such a modern touch with everything they do, mixing prints and accessories in a playful but chic way. It's fantastic to see how Consuelo Castiglioni coordinates her designs, matching new combinations of prints and colors, with such incredible craftsmanship behind every piece. The collection will arrive in stores at just the perfect time. as the collection will truly prove to be a lovely statement for spring," comments Margareta van den Bosch, Creative Advisor for H&M.
Marni's collection for H&M has all the freedom and experimentation for which the label is renowned, with all-over prints in strong colors intended to be worn together in layers that both match and clash. For women, the colors are vivid, and the prints are bold, be they African-inspired or simpler color blocks. The silhouettes are all Marni staples, with full pleated skirts, dresses, cropped pants and jacquard knits; fabrics range from silk to crisp cotton poplin. To complete the look, the collection also includes jewelry, shoes, bags and scarves.
For men, the colors and fabrics are softened for a relaxed take on menswear staples that  are truly Marni. The use of prints is subtle; they often appear as a lining or as a contrast detail for shirts; the silhouette is a modern, relaxed take on masculine classics.  I for one can't wait!