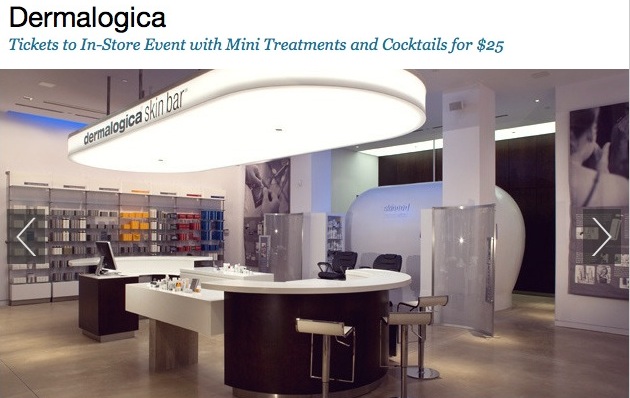 If you're looking for a fall makeover, now's the time to shop some deals! Gilt City has on sale  tickets to in-store event on 10/20 with mini treatments and cocktails at Dermalogica for $25 (purchase HERE).
Gilt City is also offering 50% off admission to Decade's pop-up designer accessories sale at Soho House on 10/22. Tickets are $50, which can be applied as a credit to any purchase (details HERE). I'm new to Decades, but it's apparently a very chic 2nd hand designer clothing store that I've been meaning to check out. They will also have a booth at Lucky Magazine's big shopping event, Lucky Shops this year on 11/4-11/5). Tickets to Lucky Shops are $16-$27 with a 15% off discount if you use code PCbeauty at checkout (for tickets, click HERE).
If you're looking to make a day of it, stop by Soho since you're downtown and have tea at Harney & Sons. Gilt City has two deals at the renowned tea house, a $40 credit for $20, and Tea Time for Two In-Store for $25 (which includes scones, two pots of tea, macarons, ice cream… tickets available HERE). Although I warn you, while their tea is exceptional, their service is definitely lacking. It's not a place to go if you're in a rush, unless you're prepared to get up and find your server if you need anything (including the check).