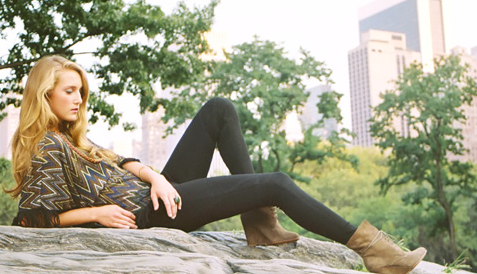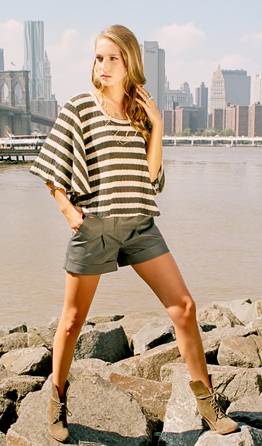 Season 5 of The CW hit, Gossip Girl premieres on Monday, September 26th. In conjunction with the premiere, Gossip Girl will launch a clothing line through Romeo & Juliet Couture available at major fashion retailers including Kitson, Neiman Marcus and Saks Fifth Avenue. Which is appropriate given that's where you'd expect Serena and Blair to already shop. Although considering the prestige retailers picking up the line, the price point is in the lower range at $80-$200. The collection will launch with tops, bottoms, dresses and outerwear pieces. Come spring the line will extend to include accessories.
"We're thrilled to be partnering with Romeo & Juliet Couture on the sophisticated, fashion-forward line that truly brings the essence of the series to life," said Maryelle Zarakas, Senior Vice President Worldwide Marketing and TV & Studio Licensing, Warner Bros. Consumer Products. "Romeo & Juliet Couture has created a collection that will resonate with fans of the show."
I sure hope so, because the clothes is the only consistent thing that keeps me going back to that show. And frankly, from what I've seen of the collection they don't read trendsetter or Serena van der Woodsen to me. The idea is there but I'm not overwhelmed by them nor have they  garnered the same reaction I have to the styling on the show. I wonder if Eric Damon had anything to do with the line (my guess is no). I do still plan to check them out in person and anticipate being pleasantly surprised.
What do you think Gossip Girl fans? Is this what you'd hope for from a Gossip Girl collection? To preview the line visit romeoandjulietcouture.com