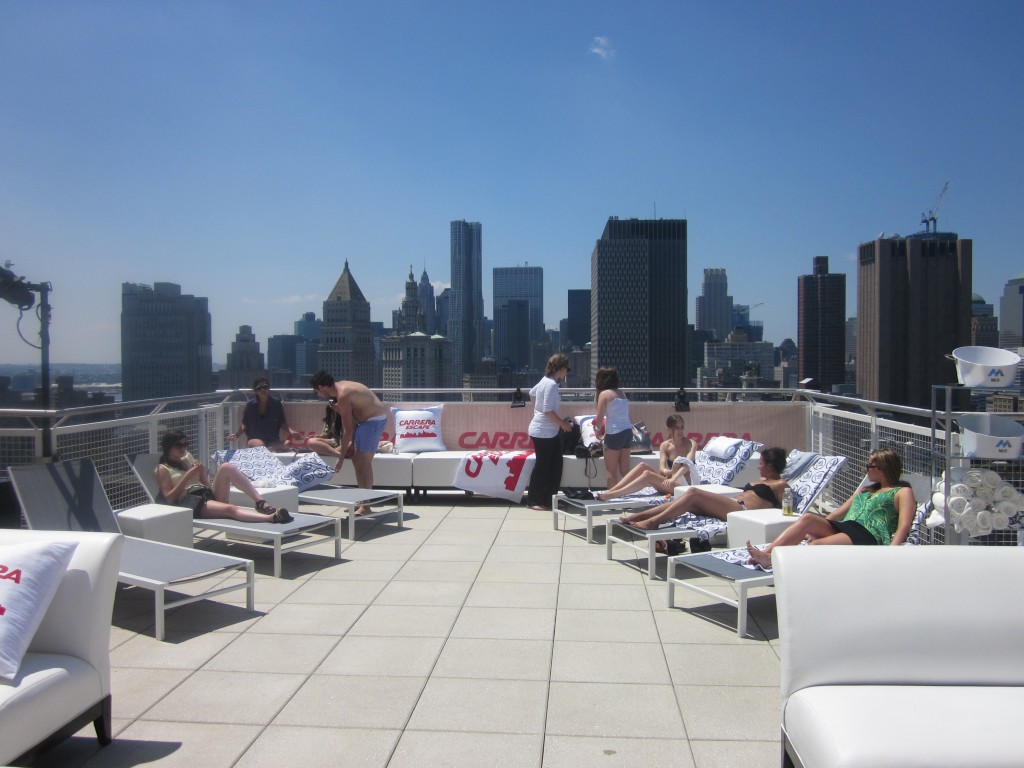 Sometimes the best escapes are the ones in our backyard. Or rather my friend Gene's whose apartment looks into the Mondrain Soho. Taking a staycation to the next level, Carrera sunglasses hosted a two-day escape this weekend on the rooftop of the Mondrian Soho. Offering morning yoga classes, afternoon massages (compliments of Equinox), and of course a preview of the latest Carrera sunglasses collection. Don't mind if I do…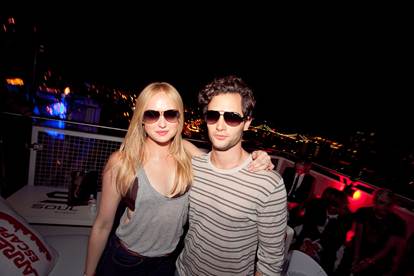 Guests were free to roam around the roof and take in the view or layout on the deck and enjoy an assortment of magazines, while the handsome men of Venroy Australia circled the penthouse (gotta love the eye candy– I mean the swimsuit sponsors). The only thing sexier, were the sunglasses. I'm so into the vintage 70s racer meets Don Johnson/Miami Vice thing Carrera has going on. And with the recent disappearance of my Ray-Ban Wayferer sunglasses (*tear*), I'm due for a replacement.
At night the sunglass brand hosted a party with performances by Rye Rye, Samantha Ronson and The Undertakers, with DJ Sets by Paul Sevigny, Theophilus London and Mia Moretti. The festivities attracted the likes of Gossip Girl's Penn Badgley (who recently moved to the LES) and Kaylee DeFer, Glee's Dianna Argon, and designers Christian Siriano and Charotte Ronson. I had to cut the festivities short as my mom was in town. And frankly, what says staycation like an otherwise neglected fridge, full of groceries with someone to cook them for you; while you bask in the glory of air-conditioning and overdue mudd-mask, watching an old-school 90210 marathon?