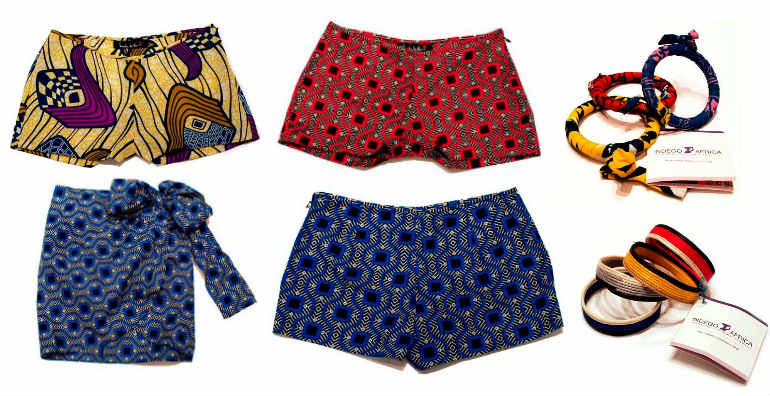 Nicole Miller recently re-partnered with Indego Africa to launch a limited edition line of fair-trade shorts and sarongs ($65). The designer had previously worked with the non-profit (which works with more than 250 artisan women in Rwanda to teach them skills and opportunities to provide for their families) to created a collection of woven and textile bracelets (still available) last fall.
"I am so proud to have had the opportunity to partner with such an inspiring organization that empowers African women and to help  spread the message of Indego Africa. I've always loved the vibrancy and hand-crafted feel of African prints and textiles. Working with different fabrics and prints is a big part of what I do. With my collections, we use digital technology and graphics to create prints so using African textiles was a nice departure from that. I think people like wearing things that feel organic and not like they're produced in a factory somewhere" says Nicole Miller.
The collection is available on www.nicolemiller.com with 15% of the proceeds being donated to Indego Africa.