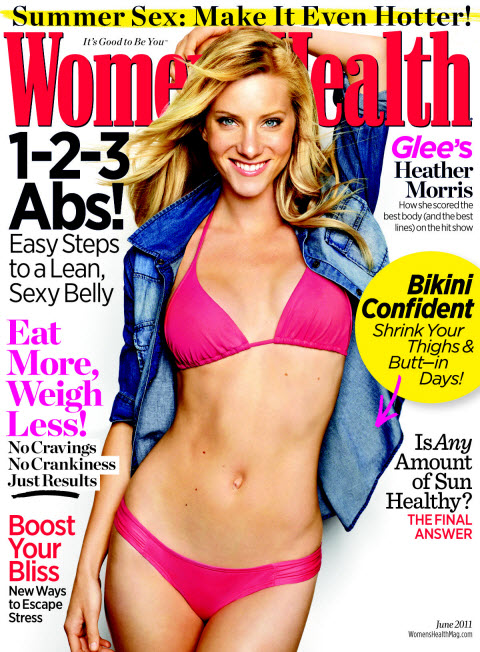 Women's Health Magazine's June issue, which is now available on newsstands, features the winners of their 5th annual beauty awards. Combining readers, experts, and editor's picks, the recipients span 28 categories across hair, makeup and skincare. For any of you that follow me on twitter (@PCbeauty), I gave you a sneak peak into the winners a few weeks ago at a special event Women's Health hosted in celebration. The winners are also available on their website.
Regardless of my agreement on the products selected, it's a really great opportunity to chat with their editors and my fellow bloggers about which products are our favorites and why. I love the 'I would have chosen…' or the 'that is a great product but have you tried…' and especially the 'you liked the…? It did not work at all for me' conversations. It really imprints the magic of beauty products and how impossible it is to pick a product that's perfect for everyone. The best part about these awards is sparking that conversation and curiosity. As consumers, it inspires us to try something different or introduces us to a product we may have otherwise never have thought to purchase.
On a tactical level, I liked a lot of the Reader's Picks. Many we're no surprise –NARS Orgasm blush (also an Experts' Pick), CoverGirl LashBlast Volume Mascara (it's always between this mascara, Maybelline Great Lash, Dior Show, and Lancome Definicils)… Others have been on my list due to their outstanding reputation (I'm looking at you Best Lipstick winner Clinique Almost Lipstick in Black Honey) and some weren't even on my radar.
The Editors we're more challenged in their choices—they could only choose products that launched between January and June 2011. I was surprised St. Ives Triple Butters Creamy Vanilla hydrating Body Wash won Best Nourishing Body Wash (I haven't tried it but now I will) or that Best Eyeliner went to Mark. (I'm more of a fan of their lipglosses). If I had to pick a new eye product, I would have gone with Make Up For Ever's Aqua Liner. Other's I was in total agreement –I am obsessed with Chloe Love! So glad they won Best Fragrance! I'm also a big fan of Best Makeup-Remover Clothes winner, Yes to Blueberries Brightening Facial Towelettes.
For the Makeup category all the Expert Picks we're great choices with the only two surprising winners being Best Lipstick L'Oreal Paris Infallible Le Rouge, which is a fine lipstick, just not one I would put at the top of my list and Estee Lauder Double Wear Light Stay-in-Place Makeup SPF 10 (which I haven't tried). Personally, I'm all about Dior's foundation, however now I want to try this new Lauder one, as well as Maybelline FIT Me (which my mom has been raving about), and Chanel's new Vitalumiere Aqua Foundation (which I keep hearing rave reviews about).
And at the end of the day isn't that what it's all about…sparking the conversation and peaking our curiosity so that we're inspired to find the best products for our skin? I think so.