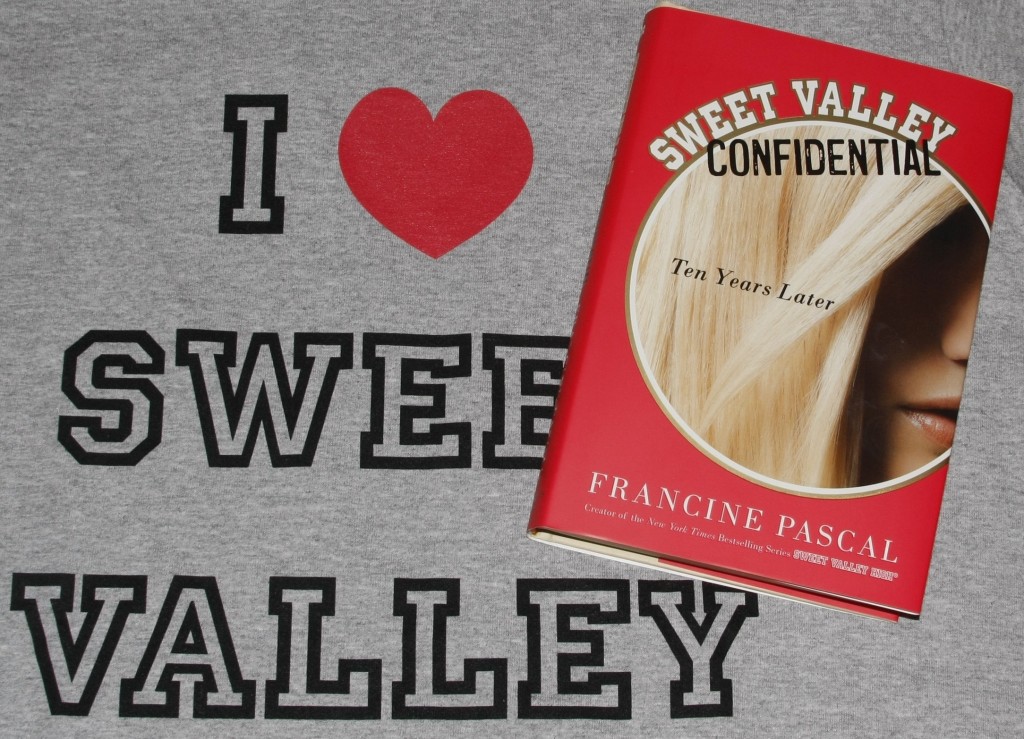 After an otherwise long and exhausting week… is it really only Tuesday? To come home to a surprise package is generally exciting enough, but to open it and find a new Sweet Valley High book, has made my day. And I got a t-shirt:) Francine Pascal is at it again! Her latest addition in the Sweet Valley High series has arrived –although Jessica and Elizabeth are no longer is high school. Ten years later, "Sweet Valley Confidential" is going to answer all of our questions about what the twins have been up to since graduating High School.
I used to be so into these books –you know you were too! I even used to watch that TV—it's okay, you can judge me. I'm so ready to curl up in bed and read something that lets me forget about this awful day and takes me back to my teenager years. Although I suppose we're all adults now. How depressing.
Disclaimer: A complimentary sample of this book was given to Pretty Connected for editorial consideration by a company representative. Pretty Connected was under no obligation to write this review.