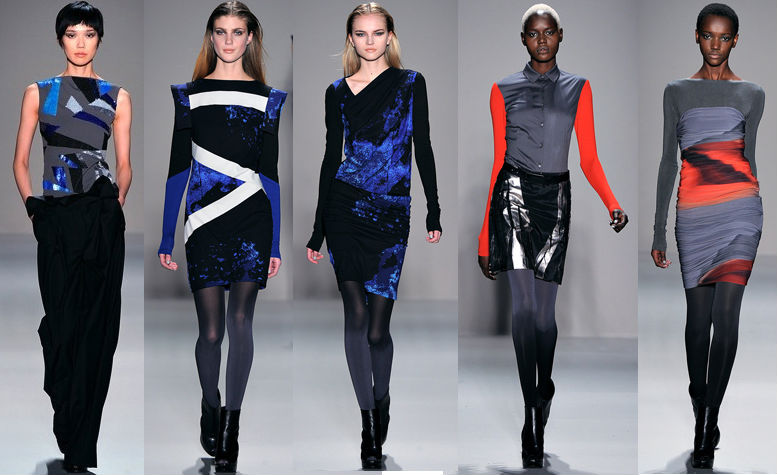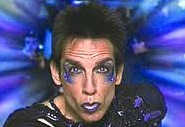 There's something so New York about Nicole Miller's designs, I'm such a fan of her clothes so getting a seat at her Fall 2011 show was very exciting for me. As I mentioned before one of the major trends coming out of New York Fashion Week were predominantly black and gray garments with a pop of color. Although the pieces in Nicole Miller's collection we're very unique, this vogue was evident through her use of persimmon red and cerulean blue (think Zoolander "Blue Steel") in the color palette.
Check out my footage of the finale of the show!
The collection was very avant-garde with fitted silhouettes that had geometric shapes, bold edges and angled curves. With the exception of a few strapless dresses, Miller went with a higher neckline in most of her pieces. Quadrilaterals and triangles (bring on the math!) digitally printed on a variety of mixed fabrications including wool, stretch silk and cashmere.  I loved the incorporation of these futuristic, edgy angles and the combination of a fitted bodices against a looser pant.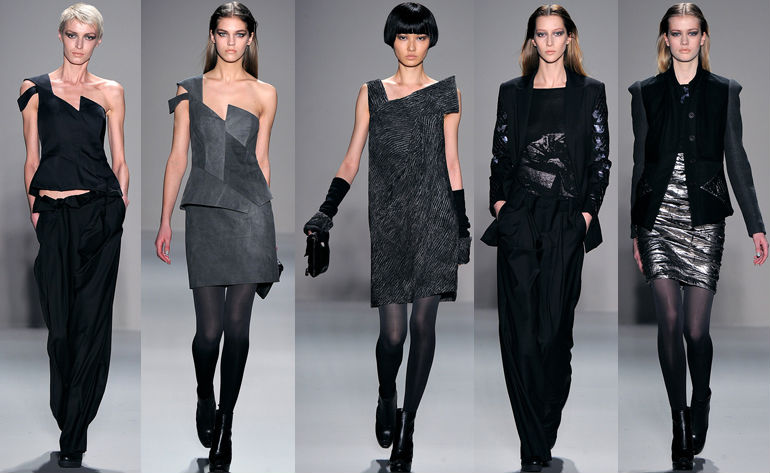 For more images from the Nicole Miller Fall 2011 Collection visit Style.com