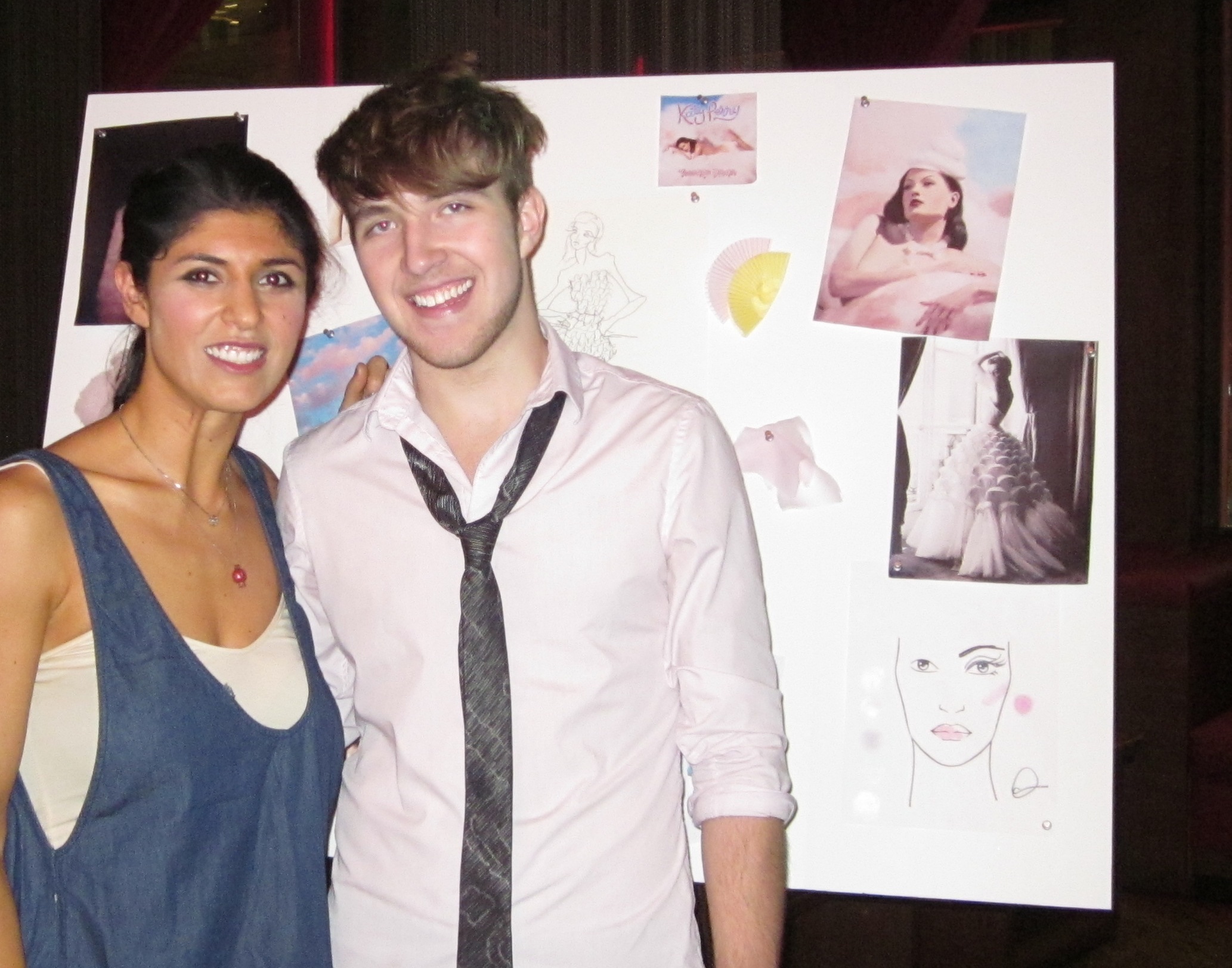 You may have noticed that I (and some fellow beauty bloggers) were tweeting up a storm recently at a tweet up hosted by one of my favorite bloggers, Felicia Walker Benson of ThisThatBeaty.com. We were celebrating the launch of the Sweetest Thing collection by Three Custom Color Specialists, inspired by up-and-coming fashion designer Miles Ehan, who designs gowns using unconventional materials. And in this case appropriately yummy ones like cotton candy and cupcake wrappers!
Some of you may be familiar with Three Custom Color for their unique ability to offer customers custom colors –or to re-create discontinued beauty product from any brand on the market. You just have to provide them with a sample! In addition to that ridiculously practical and helpful service, they also have a color line, which now includes the Sweetest Thing collection, just in time for Valentine's Day.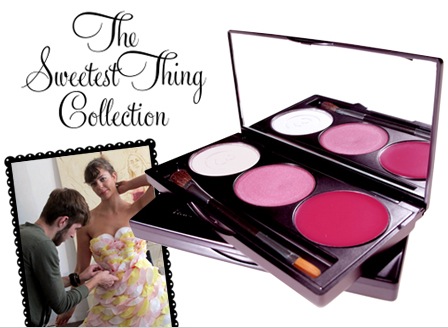 The Sweetest Thing Collection consists of:
Icing On The Cupcake Eye Shadow ($22.50) – a dusted light pink, with suddle hints of light-reflecting shimmers of gold, pink, teal, violet and blue. It can also be dusted on the upper level of your cheekbone as a highlighter.
Candy Cloud 9 Lip Gloss ($22.50) – Sheer pink lip gloss, infused with a hint of gold and silver sparkle. It smells like cotton candy!
Lollipop Lip & Cheek Stain ($22.50) – Rosy/Pink stain.
I'm not partial to lip products in pots since I don't like to use my fingers to apply them, so I recommend using a lipstick brush with these products for a smoother application. My favorite is the Lollipop Lip & Cheek stain, since you can build the level of color based on application. My lips are naturally a very muted pink, so I like that just a small amount to give my lips a raspberry bitten tint. I can then apply a gloss over it for desired effect, and once the gloss rubs off, my lip color is intact.
Mario Badescu also participated in the event, offering tips and product recommendations on how to protect your skin this winter to keep it nice and hydrated in time for spring (many of which I featured in my "Dry Skin? Tips to Sty Hydrated This Winter" post).
Disclaimer: A complimentary sample The Sweetest Thing Collection from Three Custom Color was given to Pretty Connected in a gift bag for the event. Pretty Connected was under no obligation to write this review.