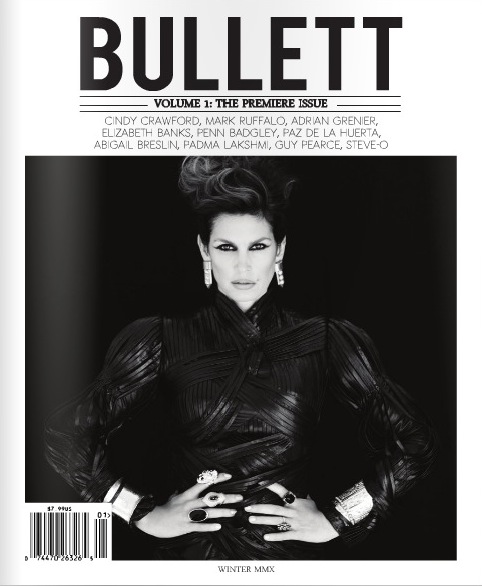 Event: BULLETT + Jessica White Co-Host Fashion Week Kick-Off Event
When: February 9th
Venue: BULLETT Loft, NYC
BULLETT Magazine kicked off Fashion Week with an exclusive event, hosted by Jessica White to celebrate the launch of their inaugural edition, Volume 1: The Premiere Issue. Jessica is featured in the issue baring it all (except for a black rose Colin Yeo hat and Louboutin's); I like her tattoos.
BULLETT is a quarterly unisex fashion and lifestyle magazine that features fashion, art, film, music and travel by way of fashion spreads, designer and celebrity interviews and travel and artist features.
Cindy Crawford graced the cover of the premiere issue, and looks absolutely stunning in her 10-page spread. The fashion photography alone is worth owning a copy, and the styling is phenomenal (I'm still stuck on the Cindy Crawford lay outs). I was also happy to see an interview with Simon Spurr included. He's one of the male designers I'm covering for fashion week that I think deserves a lot of praise and attention this season.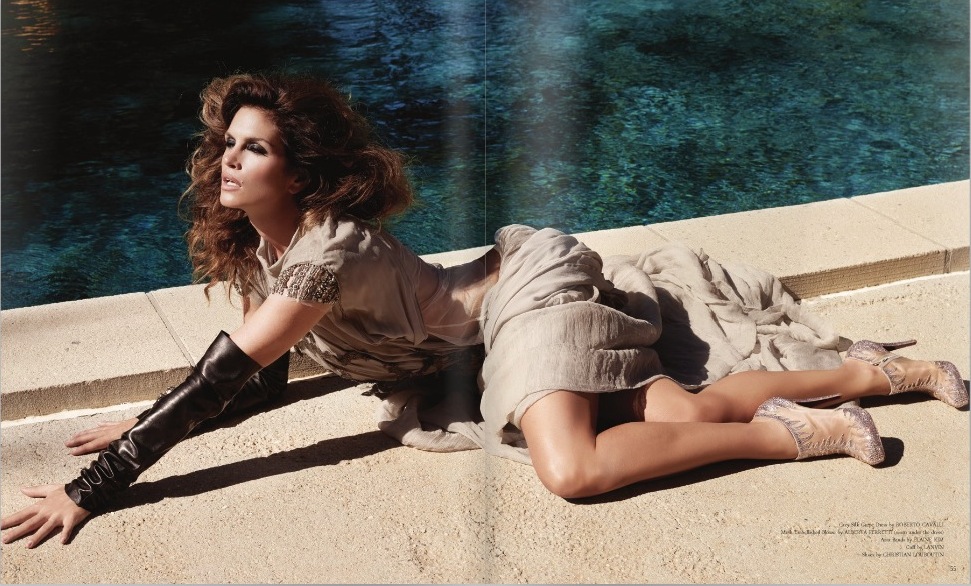 I would be on my hands and knees too to have that dress!
BULLETT Magazine ($7.99) is available for purchase on newsstands or can be viewed online at bullettmagazine.com
Disclaimer: Pretty Connected was invited to this event and received a complimentary issue of BULLETT Magazine. Pretty Connected was under no obligation to write this review.