Travelers, Marc Jacobs fans, boy do I have a deal for you! Recently in Boston, I popped into the Marc by Marc Jacobs store on Newbury Street and by the counter I found this adorable silver key chain. Designed similarly to the Tiffany's Key Rings (where you unscrew the ball, to put your keys on the chain, then fasten it back on to hold them on the ring), it has a globe on one side (that's the part that unscrews) and an airplane on the other.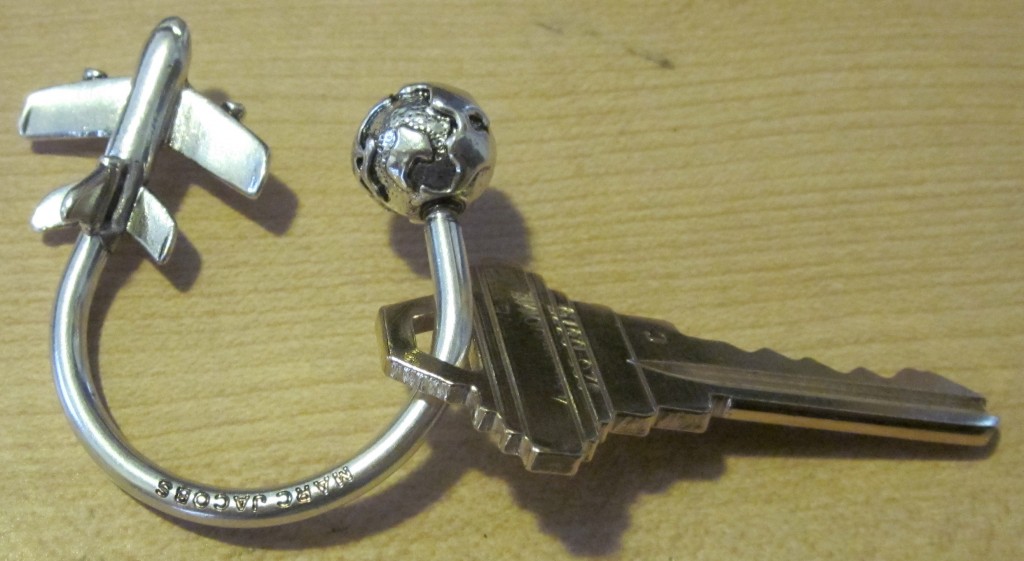 Being both a Marc fan and a big traveler, I was already sold on it. However, when the sales associate told me it was only $8, my jaw dropped. I thought perhaps it was on sale, but it wasn't –that's actually the retail price. Needless to say I bought five. Apparently the stores get special exclusives that other stores and retailers that carry Marc Jacobs products don't.  So if you'd like one call your local Marc by Marc Jacobs location or this Boston one and have it shipped. I'm still baffled by the price. It's really well made and they even took the time to put their Marc Jacobs logo on it in small print across the key chain.
Needles to say, this is the first time I've walked out of Marc Jacobs feeling like I ripped them off.