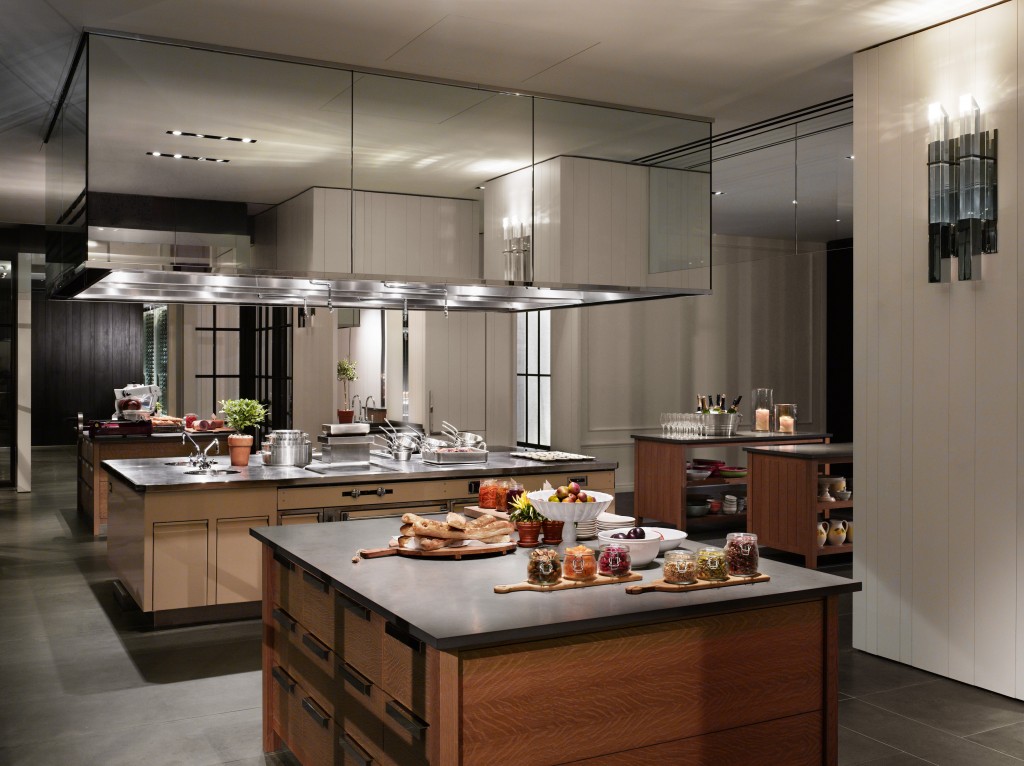 They say all good things start and end in the Kitchen, and in the case of the new event space Apt. 2E at the Andaz 5th Avenue, I would have to agree. Spacious and welcoming (6,500 square feet), the event circuit is set up around several cooking stations that will make you want to go home and renovate your kitchen.  Stationed on the 2nd floor of the Andaz, the elevator opens into the space; and carries the feel of an elaborate penthouse party, inviting guests to mingle (and put their food and drinks down) around the kitchen islands as opposed to secluded tables or worse having to hold everything while trying to network.  Nestled in the heart of Midtown Manhattan, across from the New York Public library, if you're looking for a place to host your next holiday party or throw an event, I recommend stopping in for a tour.
And on the off chance you disagree and think all great things end in a different room, I should mention the Andaz is 5th Avenue is also a hotel.
For more information on the Andaz 5th Avenue click HERE
Disclaimer: I, (Lara) was invited to the Fall Open House at the Apt. 2E as a guest, non-affiliated with Pretty Connected. I was under no obligation to write this review.