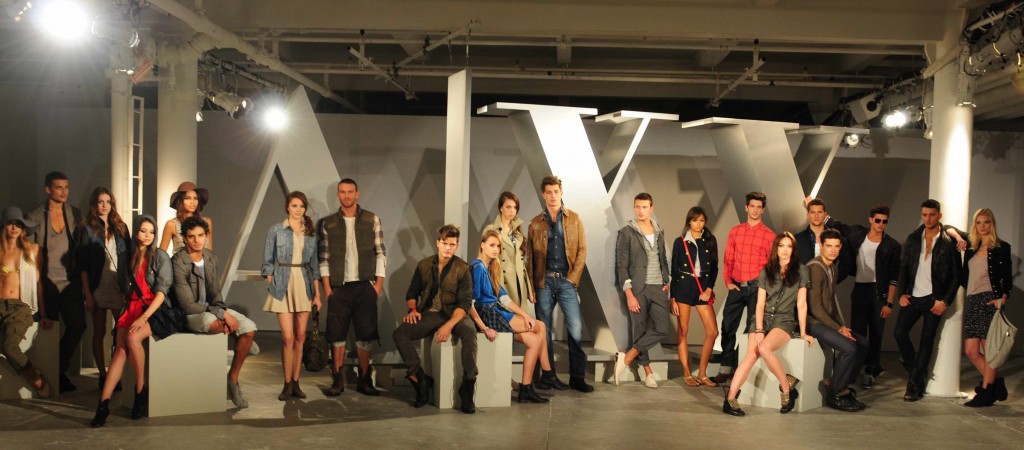 Last night, I attended a special preview of A|X Armani Exchange Spring 2011 collection at Milk Studios.  The theme for the line is 'Travelista' merging together fashion and travel.  The collection was built around sophisticated utilitarian style, modern influence of season-less dressing, flexibility and the functional luxury of streamlined urban-chic.
The navy number below really caught my eye! And I love how it's accessorized with a red purse.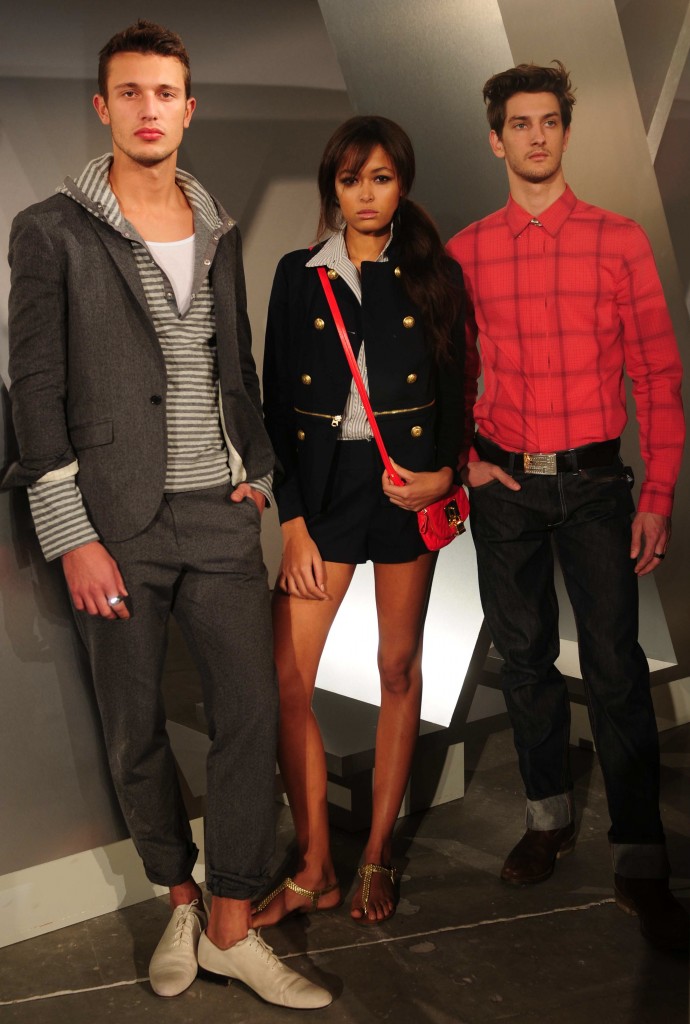 Here are some of my other favorites from the line:
In 2011, A|X Armani Exchange will also celebrate their 20th anniversary. Armani is celebrating the milestone with a special Spring 2011 capsule collection (most of which was previewed last night), that will be branded with an A|XX logo (get it, two X's for 20), and engage in a series of global events and exclusive promotions. So stay tuned for an exciting year for them!
Disclaimer: I was invited to this event by company representative.  Pretty Connected was under no obligation to write this review.