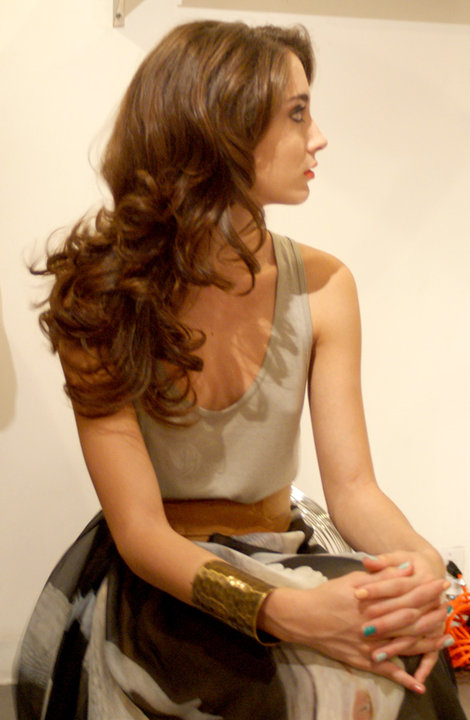 Last year (in one of my first posts on this blog!) Leila Shams dazzled us with her use of sequence, fringe and oversized zippers in her premiere collection of super hot party dresses.
This season for her Spring 2011 presentation, while still maintaining her stylish edge Shams took somewhat of a different direction. Inspired by 'freaks of nature' (albino peacocks and alligators, and two headed horses and vultures); she mixed more classic, well structured short dresses with very pretty, flowing long ones (and a feathered skirt I'm lusting over).
In a collection that's effortlessly sexy and oh so flattering, it not only appeased my appetite for mini dresses, but also made me rethink my ban on long dresses in my wardrobe. Plus I think I need more feathers in my life.
Check out the collection below, and for more information on designer and collection visit www.LeilaShams.com