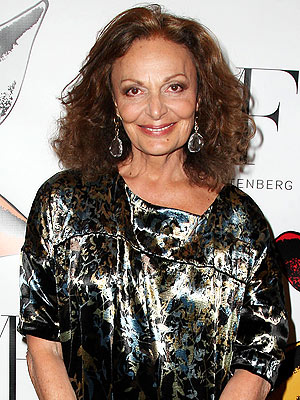 Diane von Furstenberg will re-enter the beauty biz this fall with the launch of a women's fragrance through her partnership with ID Beauty. The collection will also eventually include a makeup and skin care line.
DVF previously launched a fragrance and color line in the 70s but sold it to British pharmaceutical giant Beecham Group Ltd. in 1983.
I, for one hope this time the fragrance is wearing a wrap-dress (in my size).