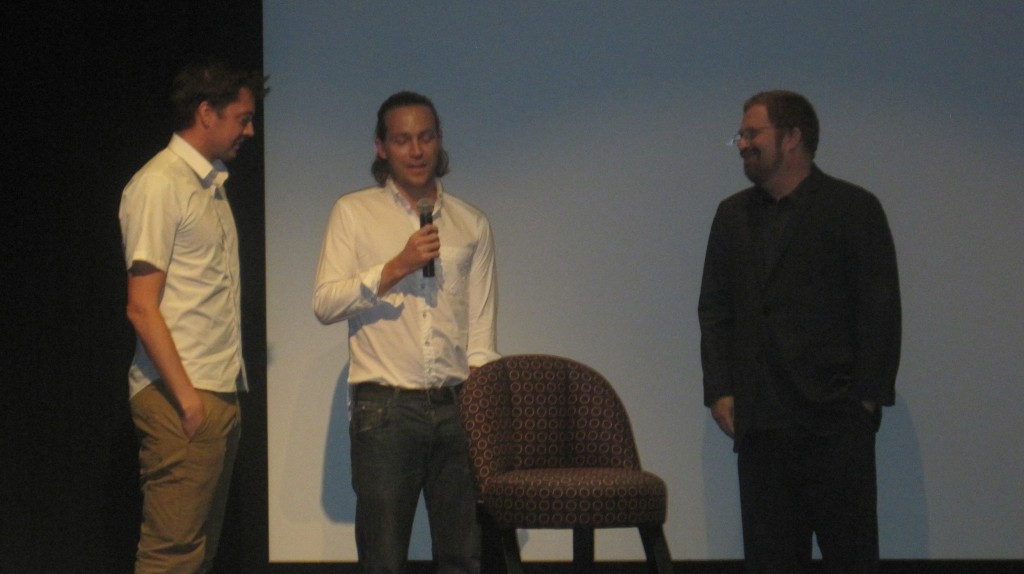 I got back to NYC from Burning man yesterday and it's been a whirlwind ever since! Weeding through emails, trying to stay coordinated and create a calendar of events, but between Fashion's Night Out and New York Fashion Week I'm at a loss.  I just returned from a place where phones and computers we're foreign and time doesn't exist, getting back into the swing of things is a little bit more overwhelming than expected.
Fortunately, I did check my mail, and found an invitation for a private screening of 'For the Love of Fashion Rag & Bone', a short film by RJ Cutler (the Director of The September Issue) at the Crosby Hotel. Jetlag was not keeping me from this (that and it was sponsored by Starbucks Frappuccino, so I knew staying caffeinated would not be an issue).  The film takes you on the journey with head designers of Rag & Bone Marcus Wainwright and David Neville in their final days prior to showing their Fall 2010 collection at NY Fashion Week. Not to spoil the ending but the collection is a huge success – to quote Anna Wintour "It's very strong".
Check it out for yourself, I found the video online for all of you to watch. Click HERE, enjoy!
Some additional pictures from the event: